5 Beauty Booking Apps You Need to Download ASAP
June 26, 2018
Going out, but determined to put in the least amount of effort as possible? Looking to get a fresh pedicure without leaving your living room? Conveniently there's an app for that! In fact, there are several (potentially too many to even keep track of). To help you discover the perfect app that'll be there for you when you need it most, we've done the research you need.
Read on to find out what beauty booking apps deserve to take up precious space on your iCloud…
For a beauty service in your own home...
For those moments when you don't want to leave your apartment, Glamsquad's got your back. The beauty service offers nearly everything you can think of, from mani and pedi combos to makeovers and even makeup lessons. Check out Glamsquad's handy guide, here for a full list of services.
Available in: NYC, Hoboken, Jersey City, Los Angeles, Orange County, South Florida, Washington DC Metro and Boston Metro
For a blowout and $10 color...
Prête (which means "ready" in French) matches you with top-notch salons to get you a last minute blowout appointment for under $40 a pop. One of the coolest things about the app is that you can add color to your stylish sesh for just $10. It's temporary, but you can try a rose gold or platinum look that'll last for anywhere between five and 10 washes. For a full list of available locations, click here.
Available in: NYC, San Diego, San Francisco, Orange County, Nashville, Los Angeles, Dallas, Chicago, Austin and Atlanta
For a beauty service and a massage...
Priv is the beauty-booking app that does it all. There are beauty services everyone knows and loves like hair, makeup and nails, but Priv also offers massage and spa services, as well as fitness. Choose from facials, massages and spray tans, or personal training, pilates and yoga. The best part is that you can book all your services in one appointment if you're getting ready for a special ocassion or just #TreatingYoSelf.
Available in: NYC, LA, Philadelphia, DC, Miami, Atlanta and Austin
For the app that's accessible for every budget...
For an app with a ton of different locations, check out the Glam App. What we love about this app in particular is that you can choose between three different stylists: bsg, which is a stylist with a year of experience and/or a graduate of beauty school; jrs, stylists with two to five years of experience; and vips, sought-out stylists with over five years experience. Your price will reflect your stylist's level of experience, making the app accessible for everyone's budget.
Available in: 23 cities and 5 more coming soon
For procrastinators looking for last-minute appointments...
If you're one who prefers to make beauty appointments on a whim, StyleSeat can help you find open appointments near you for practically every service under the sun: haircuts, hair styling, makeup, waxing, tanning, eyelash extensions and more. Simply type in your location, and let the app do all the work.
Available in: 22 cities
Read More:
This Makeup Repair Kit Will Bring Your Broken Powder Back To Life
6 Highlighters That Will Give You the Glass Skin Look
Read more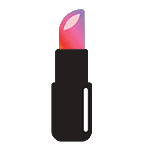 Back to top