The Best Beauty Podcasts You Should Subscribe to Right This Minute
August 03, 2018
Makeup trends come and go (like every crazy brow look you've ever seen), but there are some reliable constants in the beauty world that are sure to stick around for a long time: i.e. Ulta, Reddit's Makeup Addiction and our latest obsession, beauty podcasts. Set aside your true crime for a later date, or if you're new to the world of podcasts in general, prepare to invest many, many hours into your newfound hobby.
Ahead, we've rounded up six beauty podcasts we think you'll love — perfect for the makeup apprentice, expert and everyone in between.
To Learn the Stories Behind the Brands You Love: Breaking Beauty
Jill Dunn and Carlene Higgins are the co-creators of Breaking Beauty, a podcast about best selling beauty products and their founders. Each episode features a different founder, a few of our favorites being The 7 Virtues Founder Barb Stegemann, Nanette de Gaspe Dry Masks Founder Nanette De Gaspe Beaubien and Glossier Founder Emily Weiss.
For a Humor-Infused Look at the Beauty Industry: Fat Mascara
Beauty editors Jessica Matlin and Jennifer Goldstein have a weekly podcast in which they get advice and interview people in the beauty space (like influencers, makeup artists, hairstylists dermatologists and more) as well cover a wide range of beauty topics that can't be summed up neatly in an article. The podcast has over 100 episodes, so you're sure to get your beauty fix.
A Look at the Beauty Industry Through the Eyes of Beauty Chemists: The Beauty Brains
The Beauty Brains is a podcast created by cosmetic scientists with the mission of making you smarter about beauty products. You'll learn the chemicals in your makeup products, how products are tested and what advertising means. Each episode answers a unique question, like "is collagen a good anti-aging ingredient" (episode 73) or "Should beauty companies keep secrets from you?" (episode 80). Nerd out to your heart's content.
The Beauty Podcast You'll Never Get Bored Of: Full Coverage
Created by professional makeup artist Harriet Hadfield and beauty lover Lindsey Kelk, Full Coverage is a 5-star rated podcast that'll never bore you. Every episode is different and the hosts interview a wide range of experts, divulge their favorite makeup products, discus makeup trends and buzzy topics. Some of our fave listens are "Megan Markle's Makeup and the Influence of Influencers," "How to Pack the Perfect Travel Makeup Kit" and "Nips, Tucks and Needles."
For those looking for Career Inspo: Where Brains Meet Beauty
Interested in breaking into the beauty industry or learning about the career journeys of major industry leaders? Host Jodi Katz, Founder & Creative Director of Base Beauty Creative Agency interviews top beauty industry leaders to learn how they started and became successful. We recommend listening to the episodes featuring Charlotte Cho of Soko Glam, Giorgio Armani celebrity makeup artist Tim Quinn and Daniel Karner, co-founder of Oribe.
Read More:
5 Beauty Booking Apps You Need To Download ASAP
MakeupbyMario Shares a Day in His Life as a Celebrity MUA
The Best Makeup Primer For Your Skin Type — All From the Drugstore
Read more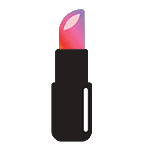 Back to top