The 7 TikTok Beauty Trends We Couldn't Get Enough of in 2021
December 08, 2021
I think it's safe to say that TikTok was the social media platform of the year. With over one billion monthly users, the app's popularity is undeniable. There have been so many niche categories that thrived on the app over the past year and our personal favorite is of course #BeautyTok. Not only did we find some new ride-or-die makeup products, but we also came across life changing beauty hacks (and some questionable ones, too). Below find our seven favorite TikTok beauty trends and products of 2021 — including tricks that will upgrade your routine and products you'll want to snag before they sell out (again).
Get full, voluptuous looking lips sans fillers with this genius lip lifting hack from celebrity makeup artist Mario Dedivanovic. Using lip liner, Dedivanovic says to focus on overlining the Cupid's bow and only slightly overlining the rest of your top lip. Similarly, only overline the center of your bottom lip then bring the lip pencil upwards and slightly inside the rest of your bottom lip for a lifting effect.
This mascara pretty much broke the internet in the beginning of 2021. The lengthening formula, which is infused with bamboo extracts and fibers, helps extend lashes to sky high lengths. Consider yourself lucky if you were able to get your hands on this product in early 2021 (it sold out at Ulta twice!) but if you haven't tried it yet, it still lives up to the hype.
For years, makeup artists have said to adhere false eyelashes directly onto your lash line, but TikTok came around to shatter that rule. Ariel, Makeup.com's associate editor, followed TikTok's way of applying fake eyelashes — gluing the lashes along the top of her eyeliner for a lifted effect. Similar to the video she followed from Manny Guitterrez, this hack resulted in an instant face lift for Ari, earning it a golden star in our book.
TikTok users were skeptical about this foundation because how full coverage can a powder really be? The look of surprise on countless TikTok users' faces just shows how awesome this product is. This foundation received thousands of positive reviews on the app for it's full coverage, comfortable wear and 24-hour staying powder. Don't believe us? Just check out this video from Heidi Kelley to see the incredible results.
Heat-free hairstyling was one of the biggest trends of 2021, and TikTokers really got creative when it came to achieving perfect bouncy curls. Take user @222bev for example. In this now-viral tutorial she twists large fuzzy socks into her hair and then sleeps this way overnight. When she takes the socks out, it looks like she just came home from a blowout appointment instead of just rolling out of bed.
We love when TikTok comes up with new ways to use a tried-and-true product. Recently, the lighter shades of the NYX Jumbo Eye Pencils have been blowing up for their highlighting capabilities. Simply draw a thin line down the bridge of your nose and add a dot on the tip and blend for a natural highlighting effect.
@Way_of_yaw
proves that even the lightest shade can work on deep skin tones in
this video
, too!
Okay, hear us out with this one! Have you ever tried to remove your toe nail polish only to mess up your manicure? Well, Caitlyn, Makeup.com's assistant editor, has, and it's a struggle. She found this hack to be life changing and said that it completely saved her manicure. So next time you're in a pinch, soak a tampon in nail polish remover to get the job done.
Read more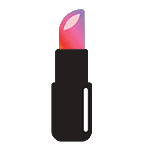 Back to top