Dripping Eyebrows Exist and We Know You'll Have Feelings
May 30, 2018
Just when you thought the world of Instagram brows was taking a nice rest, a new look comes out of the woodwork to bring wacky brows back into the forefront. Enter, dripping brows, brought to you by makeup artist Goodie May-Johnson. We came across Goodie for the first time thanks to our friends at Allure, and now we can't take our eyes off her feed full of eccentric eye makeup looks and edgy editorial inspo.
"I'm pretty sure I've come up with a new brow trend (even though they annoy me so much)," writes Goodie. While the dripping brow is surely a new spectacle on our Instagram feed, dripping makeup (as all you makeup obsessees might already know) ain't new. Vlada Haggerty and James Charles are just two examples of artists who are embracing the trend. In an interview with Metro UK, Johnson told reporters that her inspiration for the new brow look came from one of Haggerty's Instagram-famous dripping lip looks.
To recreate the look, Goodie recommends using Anastasia Beverly Hills Dipbrow Pomade in Dark Brown for your brows and to create your drips. Once your eyebrow look is complete, apply Tatti Lashes in TL4, and use Maybelline Pot Gel Liner to create your winged eyeliner. From there, take to Insta to capture the look in all its dripping glory, and be sure to tag @goodiemaykup to share the love.
Read More:
Saks Just Opened a New Beauty Floor and We're Moving in ASAP
ATTN: We're Giving Away Two Tickets To POPSUGAR Play/Ground
Sephora is Launching Free Makeup Classes for the Trans Community
Hero Image Courtesy
@goodiemaykup
Read more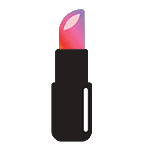 Back to top