The Makeup Gifts Our Editors REALLY Want This Year
October 28, 2020
As beauty editors, we get to test a lot of makeup. Even when we try something we like, we know that there's another exciting product to get our hands on right around the corner. That's all to say that we're not the most loyal of consumers. So if we try a product and like it so much that we put it on our holiday wishlists in hopes of giving it a permanent spot in our rotations, you know it's gotta be really good. You'll find ten such

editor-obsessed products

, including

luxe lipsticks

and

first-rate foundations

, below. Add them to your own list or buy them for your friends and family — we wouldn't steer you wrong.
Lindsey, Content Director
1 / 10
Lindsey, Content Director
I probably get asked for my all-time favorite mascara at least three times a week, no joke. With its oversized, curved brush and intensely pigmented formula, Hypnôse Drama always makes my list. I love that it gives me megawatt volume without an eyelash curler and never clumps.
Lindsey, Content Director
2 / 10
Lindsey, Content Director
Granted, I haven't been wearing lipstick as often I did before COVID-19 made mask-wearing mandatory, but when I do want to amp things up for a video call or virtual happy hour, I turn to this hydrating, oil-infused lippie in Rosewood In Wild. It feels like a balm but gives my lips a pop of much-needed color. The limited-edition leopard print tube is infinitely giftable, too.
Sarah, Senior Editor
3 / 10
Sarah, Senior Editor
After giving one of these velvety lipsticks a try, I'm so hooked, I want every shade. The formula is hydrating and creamy (perfect for winter!) yet offers a soft matte, pigmented finish that's super pretty. I already own Kind of Sexy, a gorgeous berry shade, and now I have my eye on Not Flirting, a striking orange-red (hint, hint).
Sarah, Senior Editor
4 / 10
Sarah, Senior Editor
IT Cosmetics Celebrate Your Heavenly Luxe Brushes
Makeup brushes are not something I buy for myself; I've had the same set on my vanity for so long, I'm embarrassed to admit their age. This chic brush set would be a welcome refresh to my collection, plus I love that it conveniently comes with a travel pouch, so I never have to store my brushes in a plastic bag when I'm on the go again.
Alanna, Associate Editor
5 / 10
Alanna, Associate Editor
The gift of a luscious lipstick is a must-have for me this year, and the Rouge Pur Couture Slim Glow Mattes certainly fit the bill. These creamy lipsticks offer matte pigmentation with radiant undertones and come in all kinds of warm shades from reds to oranges and browns. My go-to has been Furtive Caramel, so you bet I'm asking for a refill in my stocking.
Alanna, Associate Editor
6 / 10
Alanna, Associate Editor
Ask any beauty lover and they'll tell you that switching up their primer and face makeup in the winter is ideal for keeping their skin radiant-looking and supple. This year, I'd like this very gift in the form of the Luminous Silk Hydrating Primer and Concealer. The primer blurs and hydrates, while the concealer has a natural, medium-coverage finish and leaves the skin looking highlighted and oh-so-glowy.
Genesis, Assistant Editor
7 / 10
Genesis, Assistant Editor
As someone who suffers from extremely dry skin in the winter, I need a foundation that won't cling to the dry patches on my face. Enter this foundation which offers a gorgeous medium coverage and skin-care benefits my complexion needs. It's formulated with hydrating hyaluronic acid, soothing aloe vera and moisturizing vitamin E to keep my skin looking and feeling great, which is exactly why it's at the top of my wishlist.
Genesis, Assistant Editor
8 / 10
Genesis, Assistant Editor
Admittedly, I'm not one to splurge on a lippie very often, which is why I always ask for them as a gift during the holidays. Between the luxurious packaging, intense pigmentation and the long-lasting matte formula, I'll be asking for one of these in every color.
Jillian, Senior Social Editor
9 / 10
Jillian, Senior Social Editor
Giorgio Armani Neo Nude Foundation in 2
Hydrating foundation is absolutely key for me in the winter because of my chronically dry skin, but this year I have the added challenge of needing a product that works well with my face mask. Armani's Neo Nude Foundation can give me the best of both worlds with its hyaluronic acid- and glycerin-infused formula and lightweight coverage that will give me just the right amount of coverage without coming off on my reusable mask. Consider this a must-have for me this year.
Jillian, Senior Social Editor
10 / 10
Jillian, Senior Social Editor
I'm a firm believer in keeping a winter lipstick in my makeup bag at all times throughout the season, and YSL's Rouge Pur Couture Lipstick in Prune Power is the perfectly plum shade that I have my eye on. The high-pigment formula brings the perfect amount of drama (and why wear lipstick if you're not going to go all out?), and the satin finish keeps my drier-than-normal lips hydrated and nourished so I can rock this through just about any winter weather NYC can throw at me. If I have to pick one lipstick for my wishlist this year, it's this one.
Read more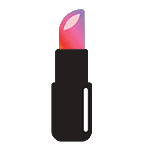 Back to top