The Best Festive Holiday Makeup Looks You Can Wear All Day
November 20, 2019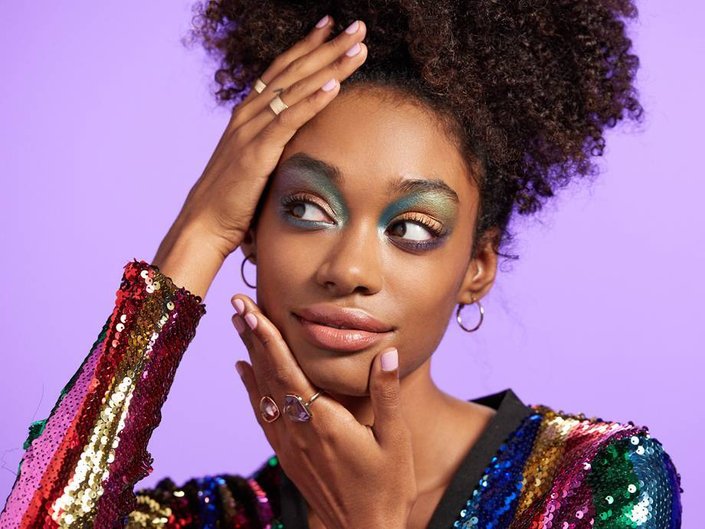 Daytime holiday makeup can be a challenge. You want a double-take worthy look that feels a lot more involved than just a red lipstick, still appropriate for daytime and can hold you over until night. We rounded up the prettiest holiday daytime looks from the more minimal to the very bold to get you inspired next time you complete a festive face beat.
Cool Cosmic
STEP 1: Pick up an eyeshadow palette with a lot of metallic shades — here, we used the Urban Decay Elements Palette.
STEP 2: Wet the turquoise shade with a setting spray and apply it to the inner corner of the eye to the inner third of the brow bone.
STEP 3: Apply the bronze shade all over the entire lid, up to the crease.
STEP 4: Apply the pastel green shade to the outer corner of the lid, blending it into the bronze and turquoise shades.
STEP 5: Define the rest of the lid on the other eye with the soft brown shade
STEP 6: Complete the look with the shimmering purple shade on the outer corner of the left eye and the lower lash line of the right eye. Add the turquoise to the lower lash line of the left eye.
Red Cheer Holidaze
STEP 1: Start by prepping your lids with a primer, and then go in with a medium brown shade in your crease. Apply a slightly darker brown onto the lids, and then create a cut crease overtop.
STEP 2: Set your cut crease with a white eyeshadow and then blend out the crease into your outer V.
STEP 3: Apply a glitter glue on your lid and pat on gold glitter. Next, line your lines with a black gel liner and apply falsies.
STEP 4: Prime your face and apply foundation, concealer and contour.
STEP 5: Finish off the look with a striking red lip.
STEP 1: Prime and prep your face, and then apply your foundation and concealer. Bake your under-eyes with the Maybelline New York Fit Me! Loose Powder.
STEP 2: Apply a light brown shadow into your crease, and blend a darker brown onto your outer V, blending out. Next, create a partial cut crease with a concealer.
STEP 3: Line your upper lash line and wing it out with a red liquid liner.
STEP 4: Go in with NYX Professional Makeup Glitter Primer and apply a holographic gold glitter, then amber glitter and a red glitter.
STEP 5: Complete the eye look with falsies and finish up your face with a warm blush and contour.
STEP 6: Finish the look with a powerful red lippie, and you're holiday ready.
Read more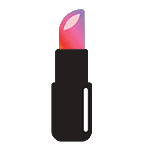 Back to top