How to Wear Dark Lipstick
October 01, 2019
We LOVE red lipstick — it's no secret! But, sometimes, we're ready to throw caution to the wind and try something a little dangerous. Like wearing really, really dark lipstick ('tis the season). Don't be afraid of this bold look — it's not scary — unless, maybe you wear the wrong one for your skin tone (yikes)! While dark lipstick can be tough to wear, there are ways to make this seasonal statement work for you. Here's how!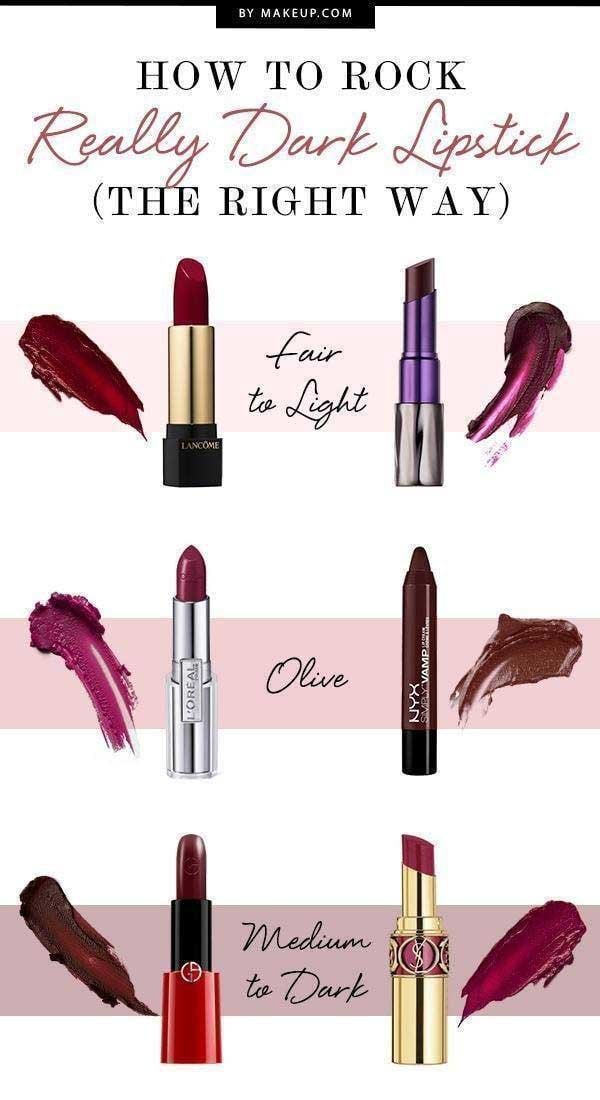 Fair to Light Skin Tones.
Don't let anyone tell you that you can't wear dark lipstick! The trick is to pick a color that has deep cranberry tones in it like
Lancôme Rouge in Love in Fiery Attitude
or
Lancôme L'Absolu Rouge in
Rose Petale
.
Deep berry tones will act as a cool contrast against your complexion — without being too harsh. For an extra daring hue, try
Urban Decay Vice Lipstick in Shame
and pair your bold pout with a few
layers of mascara
to really bring the look together.
Olive Skin Tones.
When shopping for dark shades, look for a lipstick that has plum– or wine-colored undertones like
L'Oréal Paris Gold Addiction Satin Lipstick in Plum Gold
. Your complexion also pairs perfectly with
chocolate browns
like
NYX Simply Vamp in Aphrodisiac
or
NYX Simply Vamp in Covet
, which have both wine and brown hues. Going somewhere fancy? A dark plum lip screams chic city when worn with a
messy chignon
!
Medium to Darker Skin Tones.
Super
deep burgundy
or aubergine shades look beautiful on your skin tone! Opt for rich eggplant colors like
Giorgio Armani Rouge D'Armani Matte Lipstick in 400
. or
YSL Rogue Pur Couture The Slim Sheer Matte in Rogue Libre
. Go big or go home, right? For a really dramatic effect, try a full-on purple look using
NYX Simply Vamp in Temptress
and be sure to keep the rest of your
makeup simple
!
MDC Quick Tips for Dark Lips
1. Exfoliate your lips for a smooth application. Dark lipstick is not so forgiving when it comes to chapped lips. 2. Pair substantial lips with fall textured clothing and colors. 3. Line your lips with a similar color first to prevent bleeding. 4. Apply the lipstick with a lip brush for clear and defined lines. 5. When wearing really dark lipstick, the rest of your makeup should be minimal.
What shade of dark lipstick are you lovin' right now? Let us know in the comments below!
Read more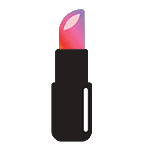 Back to top