Calling All NYC Babes: Maybelline x Color Factory = Your Weekend Plans
November 16, 2018
You don't need to be Instagram-obsessed to fall in love with Color Factory. I mean, it definitely will benefit your feed a lot (we can't argue that), but this experience is more than just an activity to post on the 'gram. It's an art space brought to life by creatives, designers and brands meant to engage your senses and basically leave a profound effect on your life. We recommend you bring a friend and totally devote your afternoon to the exhibit's 16 interactive rooms. The whole thing will take you at least an hour to walk through, and you'll experience things like a macaron conveyer belt, a monochromatic ball pit, an interactive flow chart to help you discover your personal color and an interactive dance floor in one of our favorite rooms of them all, Maybelline.
Since Color Factory is inspired by the colors, sounds and tastes of New York, it's only right that the exhibit's sponsor celebrates the most long-lasting, city-approved lippie in their beauty installation: Maybelline SuperStay Matte Ink Liquid Lipstick. In addition to the interactive dance floor, you'll also find a photo booth and a bar serving up colorful drinks — count us in.
UPDATE: Color Factory's time in NYC has been extended, AND our friends at Maybelline are giving away tickets. You can enter their sweepstakes here! They've also released a special limited edition City Mini Palette you can only get at Color Factory — and 100% of proceeds benefit the Lower East Side Girls Club. In case you need a reason to hop on a plane to New York.
Read More:
YSL Rouge Pur Couture The Slim Matte Is Coming — Here's What You Need To Know
NYX Can't Stop Won't Stop Foundation Is Finally Here — Run!
Everything You Need To Know About Sephora's Upgraded Beauty Insider Program
Read more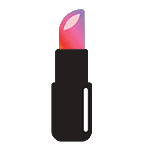 Back to top