An Adult Film Star is Raving About This $10 Drugstore Lipstick on Reddit
May 10, 2018
As beauty editors, we've come across plenty of great matte lipsticks in our lifetime: the color that works with any outfit, the formula that doesn't leave our lips looking and feeling as dry as ever and the one that can survive an entire evening no matter where the night takes you. And as great as it is to have a collection of matte lipsticks, it's so much easier to have one that can do it all. Enter, Maybelline SuperStay Matte Ink Liquid Lipstick, the formula that's survived countless Chipotle burritos, a day's worth of beverages, our nightly makeup-removing routine and even eight hours of sleep (on our most regrettable nights). On today's daily sweep of Reddit's Makeup Addiction, we happened to discover that an adult film star, Elvishgirl, just started a beauty thread to rave about the formula's superiority:
"I'm a camgirl/adult film model. I'm also the kind of messy person who never manages to keep traditional lipstick on her lips, and not her chin [and] teeth. I love a dark lip. I've never met lip color like this stuff. [...] Comfortable, not drying. Beautiful shades, easy application. I'd sell my soul for this lipstick formula in black."
Predictably, the thread brought in a ton of responses:
"This is also a favourite formula of mine, especially if I want to wear bolder shades!" writes Tiffanyndo. "Oily food usually breaks lipstick down and leaves me with a lip liner look and this is quite embarrassing if I have to talk while eating in events like a wedding. This is the only formula I know won't do it (or at least not as much as others do) so I feel more confident wearing it. The only cons are the stickiness and a little sheen (which can be blotted away anyway). But the pros outweigh them all!"
"It's my holy grail for matte liquid lipsticks. It doesn't budge!" comments TacosOnAStick.
"I have a ton of these! I have experimented with mixing colors and they mix so well. I especially love mixing the purples with the reds and the brows with any of them to make a unique nude lip. I've found these apply best with a fingertip. You can use a really thin layer and get a blotted look or add another layer for more opacity. Since it's so thinly applied, it doesn't get that sticky or drying!" says glaceauglaceau.
So if you haven't already ditched us to go add another Maybelline SuperStay Matte Ink Lipstick to your collection, let us all collectively pray for a world in which even more than 20 shades exist. Just like Redditor Elvishgirl said, we wouldn't mind seeing a shade of black in our future.
Read More:
4 Superlatives That Sum Up the Best Beauty Looks of the 2018 Met Gala
Exclusive: This National Nail Polish Sweeps Is Every Essie Fan's Dream
Giorgio Armani Neo Nudes Are Here to Perfect Your No-Makeup Makeup Routine
Hero Image Courtesy Maybelline
Read more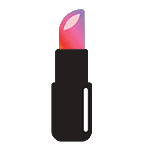 Back to top