Trend Alert: The Chic Way to Wear Nail Polish on Your Skin
April 16, 2018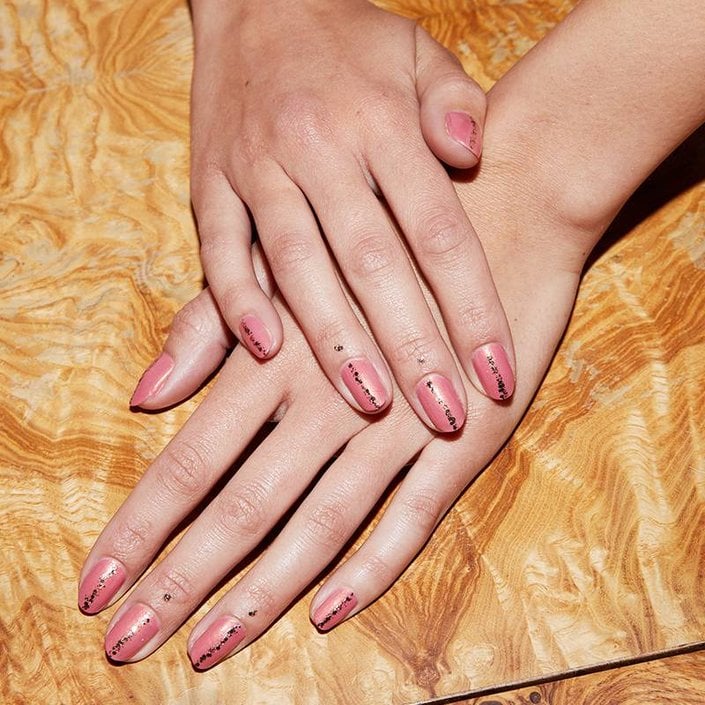 Coming up with a groundbreaking nail look is no easy feat, especially when we live in a world where extreme nail looks (corkscrew nails, anyone?) are practically a daily occurrence. Subtle, innovative looks seem to be less common, though we're constantly on the hunt for unique ones that stand out on our social feeds. One that we're currently loving (even though it isn't technically a nail look) is a whole new trend: wearing polish on your skin to complement your chic mani — different, yet wearable.
We enlisted the help of Julie Kandalec, celebrity nail artist and creative director of one of NYC's most-loved nail salons, Paintbox, to create a fresh nail look that involves painting polish onto your skin. The final look is not only elegant, it's also super easy to recreate at home. Depending on your style, you can change up the look by adding more dots — or get really crazy and create different shapes like bohemian triangles or a mix of different-sized dots.
Ahead, find out what polishes and tools you'll need to get the look at home in six easy steps:
What You'll Need:
Essie Polish in First Base Base Coat, Let It Glow, Matte About You and Good to Go
Step 1:
Start by applying a coat of First Base Base Coat to prep your nails for polish.
Step 2:
Apply two coats of Essie Let It Glow — a springy coral shade with copper shimmer — or a different polish color of your choice.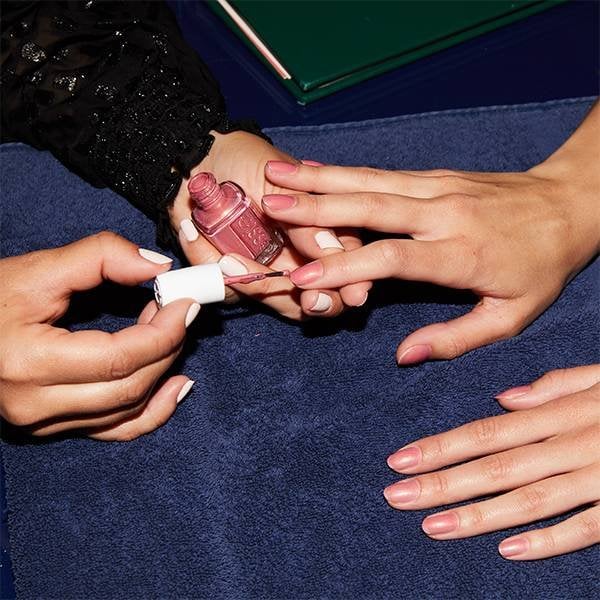 Step 3: Seal with Matte About You Top Coat to create a contrasting monochromatic-meets matte look.
Step 4: Paint on Good To Go Fast Drying Top Coat to speed up the drying process and give your nail a protective, glossy finish.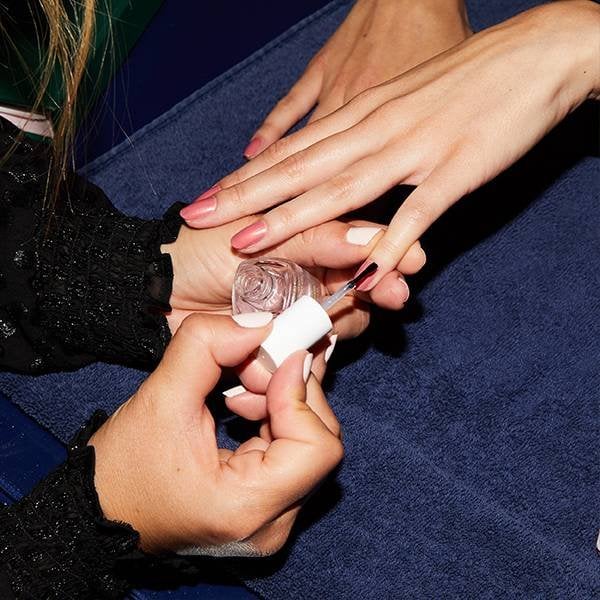 Step 5: Dip your striping brush in Essie Summit of Style and then paint a stripe of gold down the middle of your nail. Note that the stripe doesn't have to be perfect to still look chic.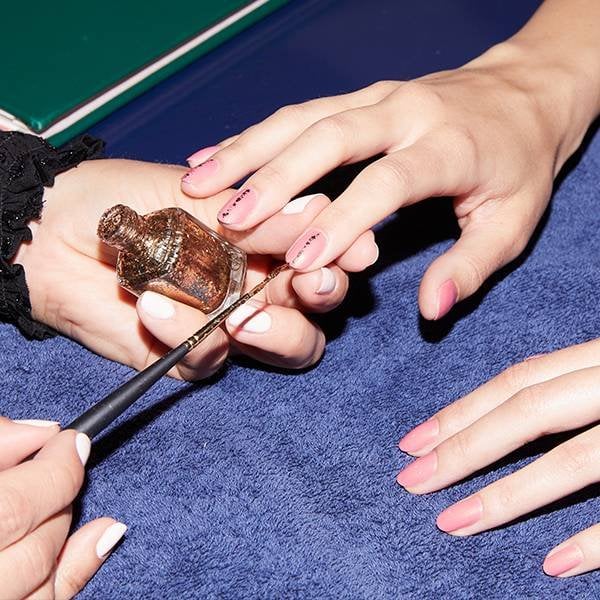 Step 6:
Put some gel polish in a tray and using your nail art dotting tool, create a dot on the skin below your nail. Consider adding extra dots to personalize your look, or if you're feeling extra bold, design a different shape underneath your nail bed.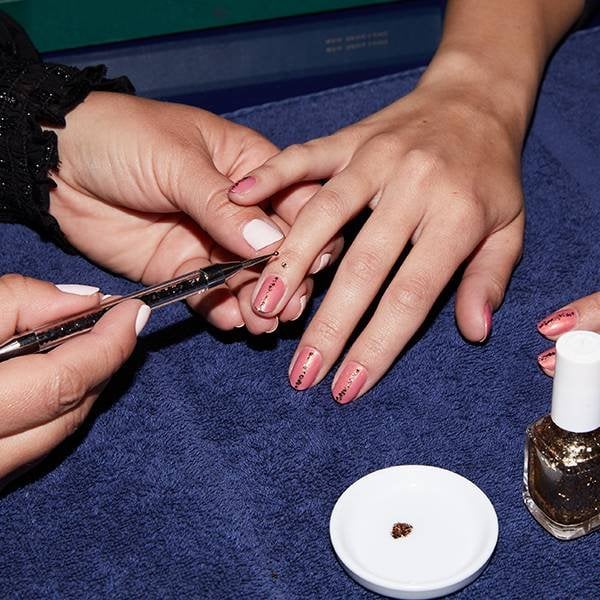 Step 7: Finally, take to the 'gram and show off your look.
Read More:
This Nail Art Is Just What You Need To Complete Every Festival Look
Do This Before Every Every Manicure For Healthy Cuticles and Nails
5 Duochrome Nail Polishes That Will Transform Your Fingertips This Spring
Hero Image Courtesy Chaunte Vaughn
Read more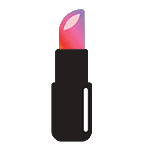 Back to top