A New NYX Collection Just CASUALLY Dropped at Ulta — Here's Everything You Need to Know
July 23, 2018
We've talked a lot about summer recently  — so much that it might be overwhelming, especially if you're a fall person. Whether you are or not, we'll admit that we're already looking forward to cooler days made up of warm coffee instead of iced, not depleting our setting spray in just a couple of weeks and switching over to new, cooler-toned eyeshadow palettes instead of all of the warm ones we've been hoarding. Don't get us wrong: We're allabout summer makeup looks, but there's no harm in getting excited about what's to come. NYX Professional Makeup clearly knows what's up because the brand just released their Fall 2018 Midnight Chaos Collection early, which means you can already start thinking about your new makeup routine right now.
Ahead, check out the NYX Professional Makeup Midnight Chaos Collection, which is already available at Ulta.
Midnight Chaos Eyeshadow Palette, $21.99
The Midnight Chaos Eyeshadow palette is the star of the show, obviously. This palette includes ten edgy shades in matte, duo chromatic and metallic finishes that can be layered to create a multi-dimensional effect.
Midnight Chaos Lipgloss, $8.99
Iridescence isn't going anywhere anytime soon, and this lipgloss serves as proof. This gloss comes in seven super-pigmented shades with outwardly names like Moonbeam (gold), Galaxy Glow (pink) and Interstellar Gleam (purple).
Midnight Chaos Dual Ended Eyeliner, $13.99
Each of these eyeliner duos contains a matte liquid eyeliner on one side and a duo chromatic topper on the other. They come in six shades, ranging from deep purple to black.
Read More:
Editor Road Test: YSL All Hours Foundation
NYX Launched An App for Android Users — Celebrate with 20% Off
Your Ultimate Guide to the Best Nordstrom Anniversary Sale Beauty Deals
Read more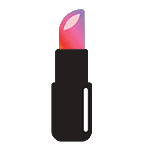 Back to top