Two Wintery Nail Looks We're Recreating Straight from the Alexander Wang Runway
December 03, 2018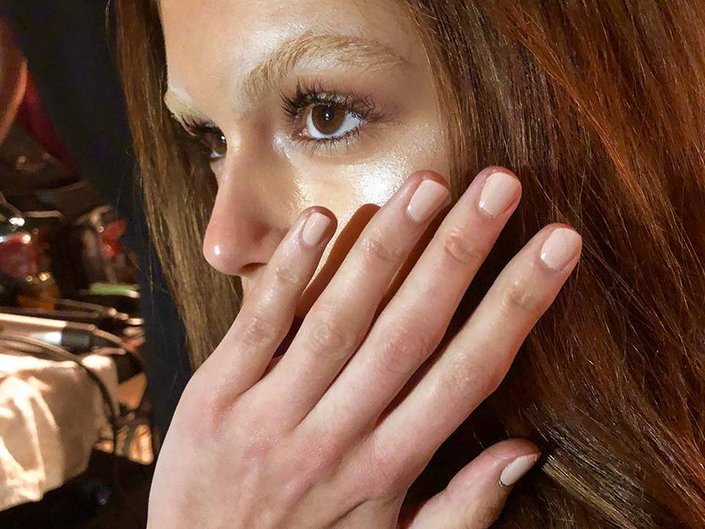 Fashion week has come and gone, but not for Alexander Wang. Over the weekend, Wang debuted the second part of his 2019 collection (aka, Collection 2) — an edgy lineup of uptown and downtown inspired pieces (and beauty looks!) that are perfect for every type of city-dweller. The pieces will officially be available to shop your heart out between April and August (ready your bank account!) — but to coordinate with our need-it-now attitude, the runway beauty looks can easily be recreated at home, using pieces you might already own. When we weren't fixing our eyes on bleached brows, 90's inspired hair or a variety of cool-girl leather pieces, we were admiring the simple, yet chic winter nail looks created by Essie manicurist Alicia Torello.
The two runway nail looks created by Torello were inspired by the dichotomy of the uptown versus downtown New Yorker. Torello opted for a red-wine color for the uptown girl and a neutral, pinkish-beige nail look for the downtown dweller. If you watched the show live on your own time, you probably noticed that this uptown/downtown split also inspired the hair and fashion worn by the models. We don't know about you, but this is causing us to do some serious self-reflection to figure out where we fit in on the grid.
Check out the two Alexander Wang-approved nail looks we're recreating this winter, below.
How to Get the Dark Red Nail Look:
STEP 1: Start with a layer of Here To Stay Base Coat.
STEP 2: Apply one coat of Wicked.
STEP 3: Apply one layer of Bordeaux.
STEP 4: Finish with a layer of Gel Setter Top Coat.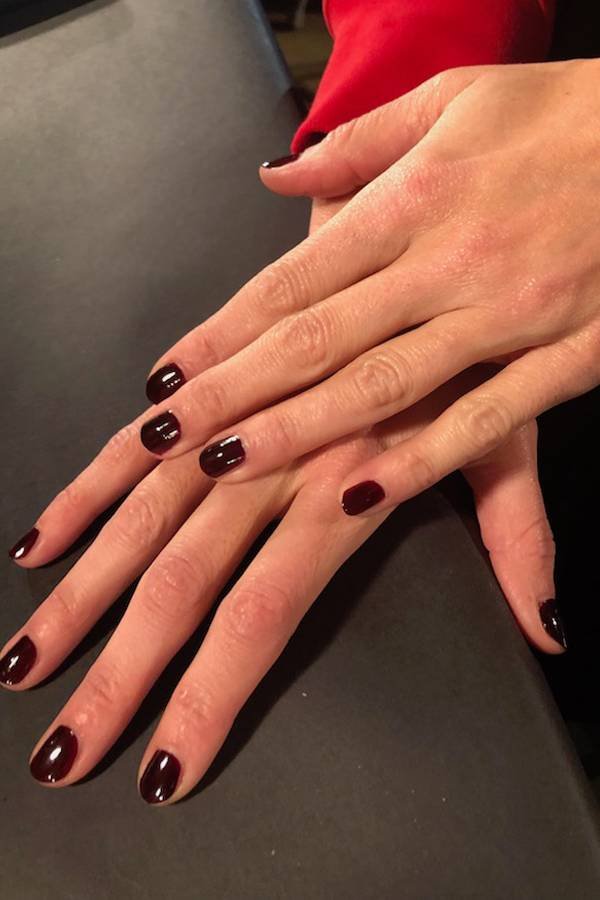 How to Get the Neutral Nail Look:
STEP 1: Start with a layer of Here to Stay Base Coat.
STEP 2: Apply one coat of Topless & Barefoot.
STEP 3: Add one layer of Mademoiselle.
STEP 4: Give nails a hard-shine finish using Gel Setter Top Coat.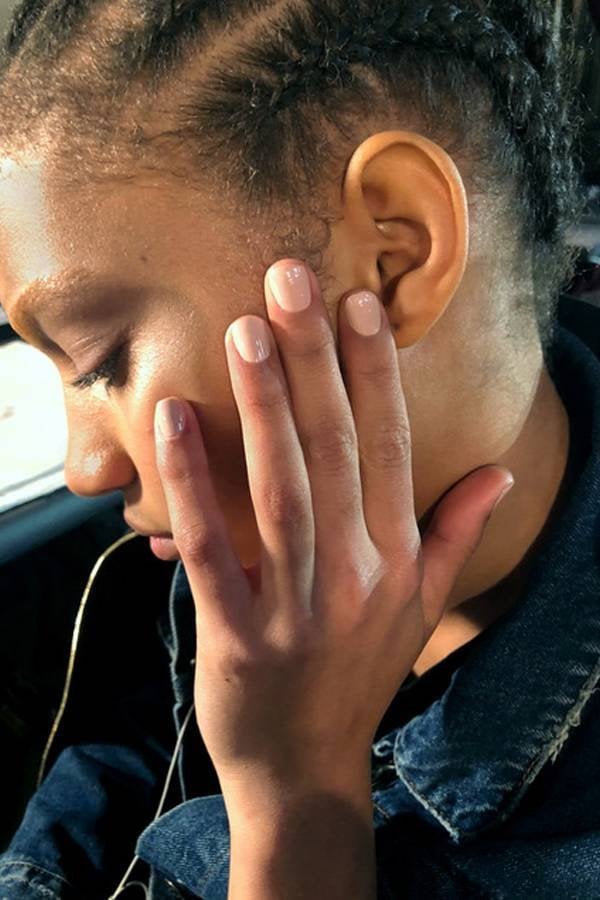 Read More:
Grab Your Passport — Essie's Winter 2018 Collection Is Here and We're Arctic-Bound
NYX Just Dropped 24 Shades of Concealer — And Lots Of Other Products Too
NYX Just Made This Holiday Season a Whole Lot Sweeter With Their New Candy Slick Lippie
Read more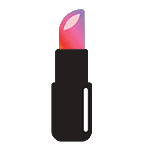 Back to top