The Best Nude Polish for Your Skin Tone
October 09, 2018
You can't go wrong with neutral nail polish — there's a reason five of the top 10 best-selling Essie shades are a variety of pinky-nude hues. It's an editor and beauty junkie favorite, and an easy way to make a mani look sophisticated and instantly chic. All nudes aren't created equal, however, and what works for one skin tone may not be "nude" on another. With that said, we want you to find your best nude, so we've rounded up nude Essie shades for every skin tone.
Peep our picks ahead:
Dark Skin Tones
1 / 5
Dark Skin Tones
If you want that café-colored nail look that you see floating around many a Pinterest board, then give Essie Sand Tropez a try. The shade looks great on dark skin tones and works for any nail length — seriously, you can't go wrong with this shade.
Deep Skin Tones
2 / 5
Deep Skin Tones
A rich, smoky taupe, Essie Mink Muffs cocoa colored shade works well on deep skin. The lush shade is a great option if you're looking for a neutral shade you can revisit time and time again, and at $9 a bottle, you can buy two.
Fair Skin
3 / 5
Fair Skin
For fair skin tones, go for a pinkish-nude nail polish with a sheer finish. This natural shade works with your undertones and gives your nails a fresh hint of color—like glowing skin, but for your nail beds! We recommend Essie Allure, a sheer wash of pink that pairs perfectly with a french manicure.
Medium Skin Tones
4 / 5
Medium Skin Tones
This soft cinnamon nude is perfect for those with medium skin — it complements your tan complexion and can be worn no matter your nail length. Essie At the Barre is one of our favorites from Essie's Ballet Nudes, this longwearing polish lasts up to two weeks and looks just like gel without the UV lights and difficult removal.
Olive Skin Tones
5 / 5
Olive Skin Tones
Your naturally tan skin works well against neutral, peachy-brown shades. We're recommending Essie Perrenial Chic, a tawny hue brings out the warmth in your skin so it always feels like summer, even in mid-December.
Read more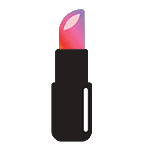 Back to top