Beauty Q&A: Here's How To Apply A Nail Art In Just One Step
August 12, 2019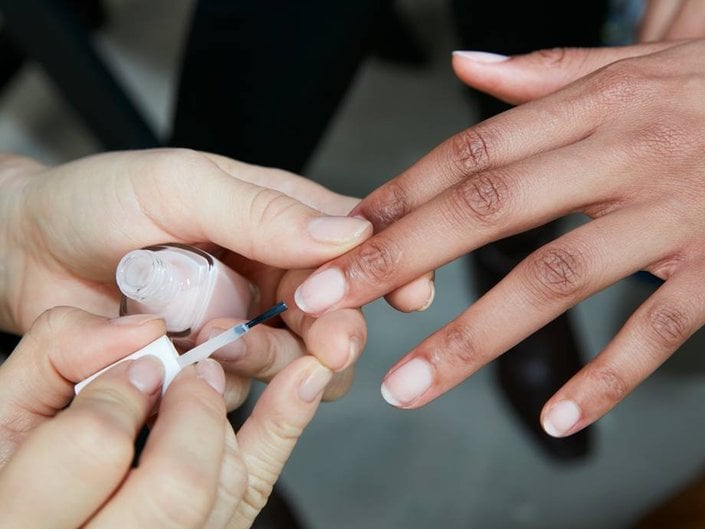 French manicures and half moons are some of our favorite nail-art shapes because they can work with any polish shade or nail length. Both designs, however, can take a lot of time and practice to master if you paint your nails yourself. If your DIY mani skills leave something to be desired, there's a nail hack that'll seriously change your life. Sarah Gibson Tuttle, Founder and CEO of nail salon Olive & June breaks it down, ahead. 
Skip the Polish and Use Nail Stickers
According to Tuttle, applying the perfect French tip or half moon does not require polish and a brush. "Pick your favorite nail art stickers and apply them to the top or bottom of your nail," she says, to mimic the look  sans the painting.
Apply the Nail Sticker Carefully
If you want a base color, you'll still have to use polish for that, of course, but after your manicure has fully dried, simply place the sticker where you want it to go. "Make sure you are fully pressing down on all sides of the sticker so that it's completely flush on the nail," says Tuttle. "Then add a top coat to keep your sticker on for as long as your polish." 
The Trick to Getting Nail Stickers to Stay Put
In order to ensure that the sticker stays on (especially if it's toward the top of your nail, where it's more likely to peel off), reapply top coat often. Tuttle recommends using a top coat every three days for the most staying power. Doesn't get much easier than that, though, does it?  
Read More:
Beauty PI: What Makes Makeup Sweat?
A Love Letter to the Gripping Primer We Can't Get Enough Of
How to Master the Neon Blush Trend
Read more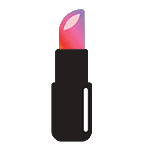 Back to top