Food-Inspired Manicures to Save on Instagram
December 06, 2019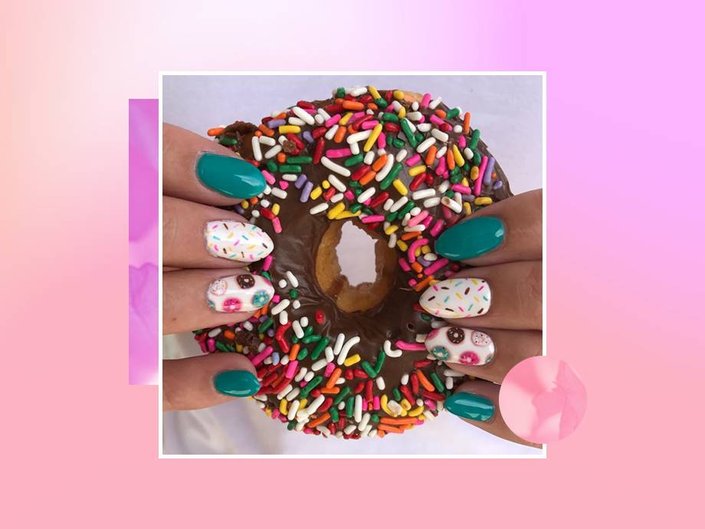 Admittedly, one of the only things we love more than a
flawless makeup look
and a
freshly painted manicure
is food. When we're not scrolling through our
favorite Instagram beauty accounts
for hours upon hours (sorry, not sorry), you can probably find us looking at all the delicious food accounts. So when these two worlds collided, you can only imagine our excitement. Introducing food nail art. The manicure trend has been popping up on our social feeds and we're obsessed. We know this won't be everyone's cup of tea but, like, you have to admit there is a certain level of time, skill and artistry that goes behind every drool-worthy fried-egg manicure. Ahead, we gathered some of the best looks to admire, or if you're into it, DIY at home.
Pizza and Shrimp Manicure
Betina Goldstein's manicures never cease to amaze us, thanks to her precision and skill. This mani is no different except it also made us crave a melty slice of pizza. We love how she kept it minimal by making her nails clear and the delicious designs the main focus.
Donut Manicure
How cute are these donut nails? You can't deny that these sweet treats are so good they'll satisfy any sweet tooth.
Ice Cream Manicure
We scream for ice cream, especially when it's perfectly painted on your manicure with rainbow sprinkles.
Sunny Side Up Eggs Manicure
We believe this is an egg-cellent manicure, for sure. Too much? Either way, we're obsessed with this manicure and the contrasting color choices. If you love the blue background color as much as we do, try
Essie Nail Polish in First View
.
French Eggs Manicure
This French-style manicure with fried eggs on the tips has found a, dare we say, chic way to make food nail art wearable. While you can still tell it's eggs, we think it's tasteful (pun intended) in execution.
Watermelon Manicure
Name a better duo than a refreshing piece of watermelon and freshly painted manicure. We'll wait.
Read more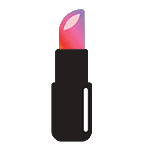 Back to top