The Gradient Nail Trend Gets a Holiday Makeover
December 10, 2019
Holiday nail art does not have to be over the top — especially for the manicure minimalist out there. With all candy cane stripes, gem appliqués and evergreen French tips we see this time of year, sometimes we just want to rock a mani that captures a variety of festive colors without the high-maintenance work. Read ahead for five gradient-style manicures inspired by our favorite holiday hues, from frosty blues to sugar plum pastels and everything in between.
Old-Fashioned Christmas Tree Style
Think tinsel, string lights and Christmas trees, and you'll immediately come up with a nail look that resembles this gradient chrome mani by Jessica Washick. Using tons of fun foil and a mix of blue, deep green, sparkling green, silver, gold, copper, pink and metallic red colors, this is the ultimate old-fashioned Christmas tree mani to try.
Frosty Blues
For a frosted blue finish, try replicating this mani by Savannah Rubie with the Olive + June Blue Jeans Ombré Kit. The set comes with an icey blue, deep blue, light lavender and white to channel sparkling snowflakes and icicles.
Candy-Cane Red
Trade in candy-cane striped nails for something a little chicer like this gradient red manicure, also by Jessica Washick. The bright orange-red, brick-reds and pink-reds in this look capture the aura of all things candy canes, minus the extra work and striping tool.
The Nutcracker
We love good nutcracker holiday decor in our homes and on our nails — which is why we can't get enough of this red, orange and beige-blue nail gradient from Yes What Nails. The colors capture the nostalgic, whimsical feeling the holidays give us every year.
Sugar Plum Fairy
Read more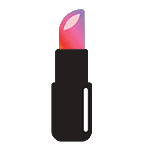 Back to top