How to Step Up Your Mani Game With Nail Jewelry
July 24, 2019
We spend just about every single day stalking the internet and Instagram for unique nail looks that make us do a double-take. For obvious reasons, it didn't take us long to find editorial nail artist
Betina Goldstein
. She posts a fresh look just about every 24 hours, but it's not always her incredibly intricate nail looks that catch our eye — it's also her nail jewelry. In addition to her mani career, Goldstein is also the owner and designer of
Doublemoss Jewelry
, which includes charming, delicate rings and other pieces of fine jewelry that she often incorporates into her nail shots.
But Betina's not the only
nail artist
making headway into the fine jewelry space. There's also
Park Eunkyung
, editorial nail artist and founder of
Unistella Jewelry
. Her pieces have a minimalist aesthetic but can be mixed and matched to create the exact look you're going for. You can even custom-fit the rings to make them extra-perfect for you.
Thus, the two nail artists have inspired us to step up our nail game with the help of jewelry that complements our nail look, and of course, makes it 'grammable. Ahead, we've gathered some inspo shots of nail jewelry manicures sure to get your creative juices flowing, too.
Read more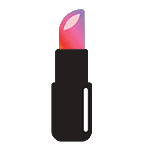 Back to top