7 Essie Polish Shade Names We Identify With on a Personal Level
January 29, 2018
Nail polish hoarders understand the struggle of wanting to add more and more to your collection while simultaneously feeling like you're drowning in nail polish. There are those who nurture their collection with utmost care on Pinterest-worthy shelves and then there are those who let their stockpile accumulate with reckless abandon. No matter which side you fall on, we know your love for nail polish exceeds most things in the world — except maybe other beauty products.
When you're on the fence about whether or not to bring home a new polish, we know the name is often the deciding factor. That's why we rounded up seven of our favorite Essie nail polish names that are way too catchy to ever forget (or lose in your massive collection).
Adore-a-Ball
1 / 7
Adore-a-Ball
Dedicated Essie enthusiasts will love

Adore-a-Ball

, which is a sheer soft pink shade shade that's perfect for a French manicure. "Adore-a-Ball is one of the colors that I've kept in my collection for over 10 years. Instead of keeping my nails bare or clear, I apply Adore-a-Ball to keep my hands looking manicured on a daily basis," says reviewer

Obsessed Over Essie

.
Baguette Me Not
2 / 7
Baguette Me Not
Not sure about you, but the name of this nail polish had us before we even saw the color. Baguette Me Not is from the summer 2017 collection, which is made up of patisserie-inspired polishes. This one is a sweet lilac with hints of pink undertones.
Berried Treasures
3 / 7
Berried Treasures
Spring and summer generally equal bold color. Berried Treasures — a bright berry shade — is the perfect summery substitution for red and best paired with a frozen beverage of your choice.
Cocktails & Coconuts
4 / 7
Cocktails & Coconuts
This subtle, shimmering sand-colored polish will have you dreaming of tropical getaways and those blissful vacation moments when you get to drink a pina colada out of a coconut.
Jamaica Me Crazy
5 / 7
Jamaica Me Crazy
If bright nail colors are more your style, try this shimmery magenta shade named Jamaica Me Crazy. An Essie reviewer named Brookee raves, "perfect purpley-pink shade with a hot pink shimmer. I simply love this shade...works for all seasons on both fingers and toes! Also pairs exceptionally well with Bahama Mama as the top coat. It has a fun personality for the weekend and a crispness befitting of the office on Monday morning."
Passport to Happiness
6 / 7
Passport to Happiness
Passport to Happiness is from the 2016 Essie bridal collection of pastels, and is ideal for your first spring manicure of the season. It's a toned-down mint color with a very fine pearly finish that's sure to get you excited for warmer weather.
Sweet Souffle
7 / 7
Sweet Souffle
Everyone needs a white nail polish in their collection, and Sweet Souffle —a creamy white color with a golden glow — is the answer. "Got this color for my last pedicure at the nail salon. Love the iridescence, opaqueness and subtlety of the color," comments Jostock.
Read more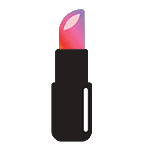 Back to top