PSA: Matte Nails Are Back and We're Loving It
January 02, 2020
Attention: Matte nails have made a return to the scene. We repeat, this is not a drill. The ultra chic finish from your middle school dance days have made their official re-entrance into modern day nail polish society. Our endless hours on Instagram (in the name of research, of course) have confirmed it. Don't believe us? Read on for proof. We've rounded up our favorite matte nail polish looks that range from edgy AF to surprisingly understated and subdued, ahead.
Matte Nail Look #1: Black, Nude and Matte All Over
We love a classic nail look here at Makeup.com, and this matte black mani is living up to our wildest expectations. The mix-and-match mani includes solid nails and a few funky accents to boot. Lisa Kon, mission achieved — we're obsessed.
Matte Nail Look #2: Sparkle, Hold the Shine
Matte nails don't have to be edgy. Just look at @nailsteria. This starry number has us dreaming of our next nail appointment because we'll be recreating the look, STAT. The glittery accents and matte finish balance each other out perfectly. Opposite attract, right?
Matte Nail Look #3: Put Some Bling on It
Our motto: bring on the glitz and glam. Looks like Chelsea King is in agreement because this army green manicure with metal accents is a drool-worthy take on the matte polish look. This army green shade is perfect for winter, too.
Matte Nail Look #4: Bring On the Polka Dots
Start 2020 on the right foot by giving your hands an ultra-chic, can't-look-away, matte-meets-glossy manicure like this one from Alicia Torello. Whether you have a 2020 office party in the near future or are just looking for a fresh vibe in the new decade, give this polka dot mani a go.
Matte Nail Look #5: A True Masterpiece
New Year's resolution: learn to paint. The skill will come in handy while recreating (OK, attempting to recreate) this matte masterpiece from Paintbox. Using a light pink base, abstract accents and a matte top coat, you can bring your nail art to the next level.
Read more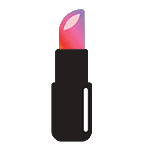 Back to top