5 Neon Nail Polishes to Take Your Summer Mani to the Next Level
June 12, 2019
Summer calls for bold manicure shades that stand out, so don't bother reaching for demure nudes or pastel hues. This is the year of neon (our Instagram feeds and favorite runways say so), and if you're hesitant about jumping in and going full neon, don't. It's a fun way to get in on the trend without trying something more drastic like dying your hair, or wearing it all over your face (although that's cute, too). With that in mind, we've rounded up our favorite nail polish hues to inspire your summer mani, ahead.
1 / 5
Tangerine is set to be the shade of the summer, so what better way to get in on the trend than with your mani? Opt for a fiery neon orange like Essie Soles on Fire, which delivers smooth creamy pigment and a demi-matte finish.
2 / 5
If you're going to rock one blue this summer let it be Take the Lead, a neon sky blue shade that looks great on fingers and toes.
3 / 5
Yellow nails look good on virtually everyone, and it's a fun bold hue to wear all summer long. Try our favorite shade on for size — Lemon Drop Logic from woman-owned brand Pear Nova — a vivid, true yellow hue that's sure to turn heads.
4 / 5
In case you missed it, slime season is still upon us, so lime green nails are still a vibe. We recommend trying a hue like Color Club We Liming, a green shade so shockingly bright it's practically blinding.
5 / 5
Although red is a forever classic, there are lots of ways to interpret the shade. We recommend opting for a hot red shade like China Glaze's Flame-Boyant for summer, a bright, warm-toned red that definitely qualifies as neon.
Read more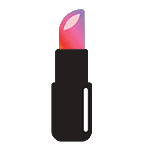 Back to top