Wedding Day Manicure Inspo, Plus How to Get Your Nails in Shape for the Big Day
April 05, 2022
With a lengthy list of pre-nuptial to-dos, your wedding nails can easily go overlooked. Your manicure, however, will get a lot of attention on your wedding day, so you'll want to make sure you nail the look (pun intended). For all the intel on how to get your nails in tip-top condition before you walk down the aisle, plus some wedding manicure inspiration, we reached out to Essie celebrity manicurist Michelle Saunders. Keep scrolling to find out everything you need to know about wedding day nails.
Two Months Before the Wedding
You don't need us to tell you that wedding planning is stressful. But, if you tend to manage all that stress by biting your nails or picking at your cuticles, consider this your sign to stop ASAP. Check out these hacks we learned from TikTok that'll help stop you from biting your nails.
Two months before the wedding is also about the time you'll want to start getting regular, weekly manicures. These maintenance manis help keep your nails in shape for your wedding day. "During this time, you can ensure your nails and cuticles will be at their maximum health, and you can audition some nail colors, too," says Saunders.
One or Two Days Before the Wedding
This is when you'll want to get your wedding manicure and pedicure. Be sure to buy your own bottle of the polish and bring it with you to your appointment. This way, if you have any unforeseen chips happen post-mani, you'll have the color on hand for touch-ups. Better yet, Saunders strongly recommends getting an almost indestructible gel manicure that should last through your honeymoon.
Find Your Wedding Nail Style
To find your ideal color for your bridal nails, Saunders recommends using your wedding colors and personal style as a guide. "If you have an accent color highlighted in the decor, then match your nails to that," she says. "It brings continuity into your beauty look."
While you may not want to go all matchy-matchy with your table linens or bridesmaids' dresses, tie in your colors in a more subtle way. "Match your wedding mani to the brightest color in your bouquet, or the softest," Saunders explains.
Find Your Wedding Nail Shape
Picking your wedding manicure nail shape is similar to choosing your polish color – it's ultimately up to your personal style and preferences. For a breakdown of all the different nail shapes, check out our nail shape guide. If you'd rather play it safe, a square, squoval, round or almond shape might be best. But, if you're looking to zhuzh your look up a bit, you might want to consider a stiletto or coffin nail shape.
Wedding Manicure Inspiration
Keep scrolling to check out three of our favorite wedding day manicure ideas.
Classic French Manicure With a Twist
A simple French manicure complements any wedding style. Upgrade the look with a negative space nail art design to make this mani even more memorable.
American Manicure
Meet the American Manicure, a subtler version of the classic French manicure. Instead of a blunt white tip and a light pink base, this look offers a more natural appearance with soft, romantic hues and an ombre-like finish that pairs well with acrylics. You can also take the look up a notch by having your nail tech add tiny gems along the center.
Additional Reporting by Caitlyn Martyn, Photo: @kfromkoi, Design: Juliana Campisi
Read more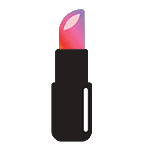 Back to top