How to Give Yourself a Flawless White Manicure
June 23, 2020
Is there any manicure as summery as a white manicure? We don't think so. The shade is fresh, has a relaxed vibe and stands out against sun-kissed skin. Despite its laid back feel, it's deceivingly difficult to create an even, non-streaky mani using white nail polish at home. Any tiny mistake you make — like painting outside of the lines — is amplified and unforgiving thanks to the stark nature of the hue. Leaving this one to the professionals is your best bet, but if you can't make it to the salon (or your nail place has yet to reopen), follow the tips below from Rita Remark, editorial manicurist and Essie global lead educator.
White Manicure Tip #1: Choose the Right Shade of White
There are different shades of white, you say? Yup! "For a flawless, bright Wite-Out white, I only use Essie Nail Polish in Blanc. It's super pigmented and ideal for nail art," says Remark. For a more sheer, milky finish, she likes Essie Nail Polish in Marshmallow. "It has a cloudy texture that is perfect for a bright, but not too stark finish," she says.
White Manicure Tip #2: Start With a Good Base Coat
The key to avoiding streaks when using white nail polish is to start with a ridge-filling base coat. "Base coats like these make for a smoother application," explains Remark. Try Essie Smooth-E Base Coat.
White Manicure Tip #3: "Float," Don't Press the Polish as You Apply
When applying white nail polish, apply more polish on the brush and use fewer strokes. "I use this technique to 'float' the polish down the nail rather than press," says Remark. "If you use a lighter touch, the brush bristles tend to leave behind fewer streaks."
White Manicure Tip #4: Get Creative
"Beyond the classic French manicure, there are endless ways of using white polish in nail art," says Remark. "Because it's so stark, it is perfect for graphic lines or polka dots." She also recommends using it under a matte top coat or as the canvas for a colorful design like tie-dye.
Read more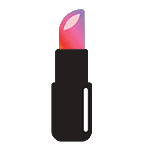 Back to top