Fake a Salon-Quality Manicure With These Cool Nail Stickers
August 31, 2021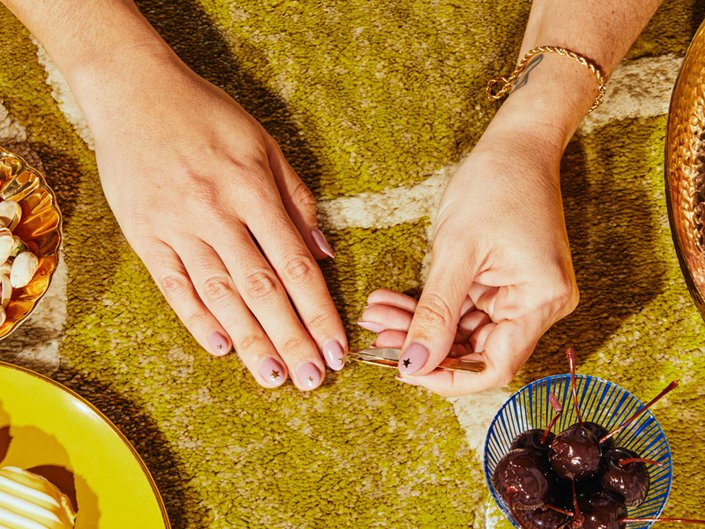 Fake it if you can't make it … to the nail salon, is our motto when it comes to nail art. Stickers and wraps are the perfect way to get a salon-worthy manicure leaving your home or needing to spend a lot of time or money. There's no shortage of options to choose from, but we've rounded up our favorite designs below, plus tips for using them.
Here's your first tip: don't forget to follow up with an ultra-shiny top coat like
Essie Good to Go! Fastest Drying Top Coat
to lock in your stickers and prevent peeling.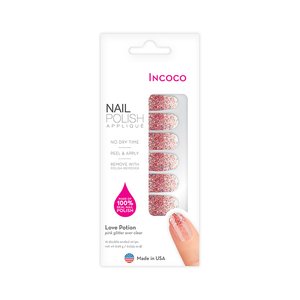 1 / 8
Flawless pink glitter nails for less than $7? You can't go wrong with these strips at a price like that. Plus, they can last up to two weeks and take 10 minutes to apply.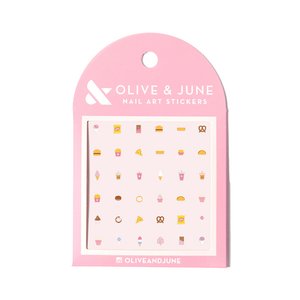 2 / 8
Indulge in your favorite goodies without any of the guilt thanks to this sticker pack from Olive & June. The adorable treats mimic the food emojis we all know and love. We suggest using these to cover up chipped polish in a pinch.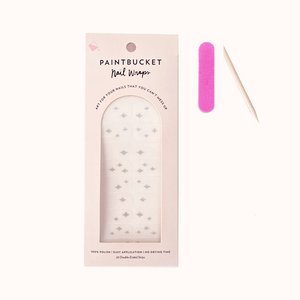 3 / 8
Winter is coming and these glimmer-chic nail wraps are just what you need to bring on the holiday cheer. Layer this sparkle wrap on top of a solid base color or wear it on your natural nails for a chic, negative space kind of vibe.
4 / 8
This collection of neon geometric lines, pastel leopard spots, evil eyes and abstract Illustrations is called a "cheat sheet" for a reason. The designs come in both black and white color-ways and can be applied to either dry painted nails or bare nails.
5 / 8
Scratch Nail Wraps Ode to Matisse
These nail wraps wear like real nail polish because they're created with real polish. Out of the collection of designs created by @NinaNailedIt, we love this abstract orange and gold foil look.
Here's a tip courtesy of the brand: Leave a small gap between the nail wrap and the cuticle so the topcoat can grab onto the base coat, fully encapsulating the nail wrap.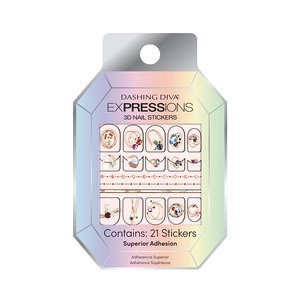 6 / 8
The set includes 21 boho-themed stickers. The 3D design is what makes these unique and the strong adhesive means no glue is required. We do suggest re-applying a clear topcoat a few days after your DIY mani to keep the shine lasting as long as your stickers do.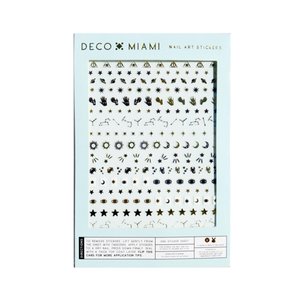 7 / 8
If zodiac signs are your thing then these nail stickers will be too. They are suitable for gelled, polished or natural nails, too. Pro tip: The stickers are thin in order to lay undetected by the naked eye, so use tweezers to remove stickers from sheets.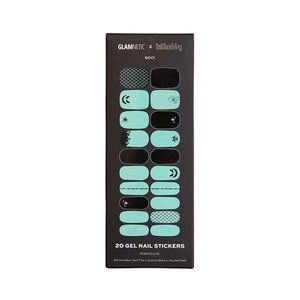 8 / 8
Glamnetic Gel Nail Stickers Boo!
Just in time for Halloween, these spooktacular nail designs cover the entire nails and have all the benefits of a gel mani without any of the hassle.
Once stretched over the nail, file off the excess gel sticker with the kit's included nail filer. Use the Glamnetic UV Lamp to cure nails one to three times for around one to two minutes for longer-lasting gel nail stickers.
Read more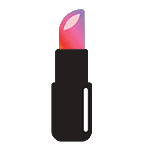 Back to top