6 Duck Nail Manis That Are Giving Us Serious Early 2000s Vibes
September 09, 2021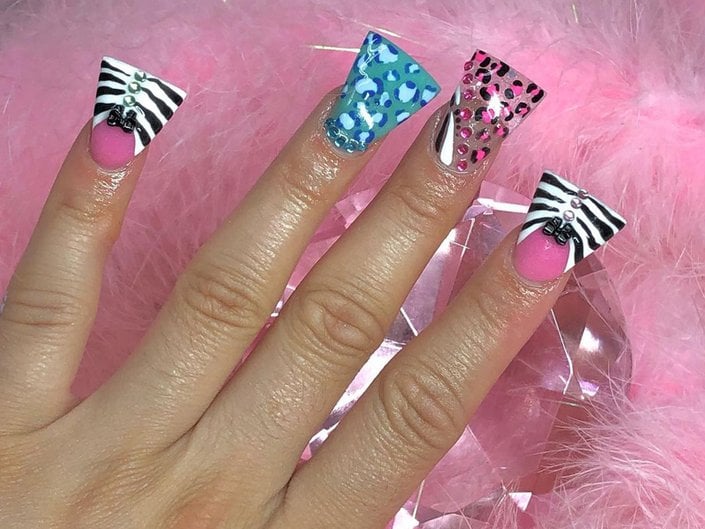 Y2K beauty is making a comeback. Staples from the early 2000s — like frosted, bold eyeshadows and bubble ponytails — have been trending on social media, so we knew it was only a matter of time before duck nails would have their moment. The wide, flared nail shape may not pique everyone's interest, but if you want to try out the funky shape for yourself, find inspiration for the ultimate Y2K-inspired manicure below.
Blinged Out
Your nails will be the center of attention with this blinged-out manicure. On top of gluing various gemstones to your nails, add a puffball for even more personality.
Sweet Like Candy
There's nothing boring about this flare nail design! Here
@iceymilli
uses fine glitter polish, chunky glitter polish and super cute gummy bear decals to make this mani over-the-top and fun.
Cherry on Top
For a more simple duck nail design, stick to a pink base shade, like
Essie Pansy
, and keep the cherry detailing to one nail.
Iridescent Rainbow
You can still have an eye-catching manicure sans bling. Try using ultra-shimmery
iridescent polish shades
for nails that are out of this world.
Walk on the Wild Side
Bright animal prints were a major fashion staple in the early 2000s. Give your nails a serious Y2K vibe by incorporating multi-colored zebra and cheetah print nail art into your next manicure.
Dreamy Decals
There's no such thing as too extra when it comes to duck nails. Here,
@nailsbyshannon2584
added dimension to this set by gluing mini bear and gem decals on the nails, as well as adding dreamy sparkles and intricate art.
Read more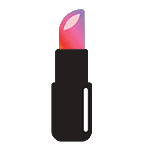 Back to top