7 Firework Nail Art Looks That Are Perfect for July 4th and Beyond
July 01, 2020
A holiday is a great excuse to get creative with nail art (as if we needed one!). For the Fourth of July, there are plenty of options. You can go for stars, stripes, blue designs, red designs, white designs or all of the above. You can also think a little bit outside the box and try your hand at firework nail art. It isn't the easy route, but if you want to stand out from the crowd with a manicure you can wear on July 4th and beyond, read on to get inspired by firework nail art that's seriously lit.
A Patriotic Firework Manicure
If you can't choose between a red, white and blue manicure or a firework set for the occasion, you can do both. Follow @get_nailed_bylilly's lead and embellish French tips with metallic- and glitter-flecked fireworks.
A Chrome and Glitter Firework Manicure
Chrome and glitter firework nail art really lights up — so to speak — against a black background. One of our favorite black polishes to use is the Essie Licorice shade.
An Abstract Firework Manicure
Painting tiny fireworks on your nails is no easy feat. If you're not quite at that level of detail yet, just create glitter "explosions" on your nails. We like how the nail wizards at @vanityprojects concentrated the glitter on the base and tips of nails and switched up the color combinations.

Essie Nail Polish in A Cut Above

, a pink glitter with various-sized glitter flecks, is a perfect candidate for this look.
An Accent Nail Firework Manicure
Focus the action on one accent nail per finger to showcase your work (and, let's be honest, to make life easier). The most difficult part about recreating this mani may actually be achieving the flawless white base shade. Don't worry — we got you covered with tricks of the trade here.
An Optical Illusion Firework Manicure
Put on a real live (well almost) fireworks display on your nails with holographic polish. Here, @jessy_ttnailsalon painted a pink holographic chrome ring on each nail to achieve the mesmerizing effect.
A Glitter Explosion Firework Manicure
We give you permission to not take things so literally. Instead of painstakingly creating a firework design, just go for a festive glitter gradient. Do one on every nail or if you're feeling ambitious, incorporate more head-turning designs as seen here.
A Matte Firework Manicure
If glitter and chrome finishes aren't your thing, it doesn't mean you can't get in on this celebratory look. Instead, paint a matte top coat like

Essie Matte About You

over a black base and colorful firework nail art. It'll give it a chalkboard-like finish that's no less festive than an iridescent, sparkly one.
Photo Courtesy of: @natsniftynailworks
Read more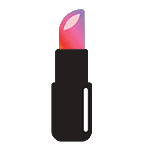 Back to top