These Mineral-Inspired Nail Art Looks Are Mesmerizing
July 10, 2020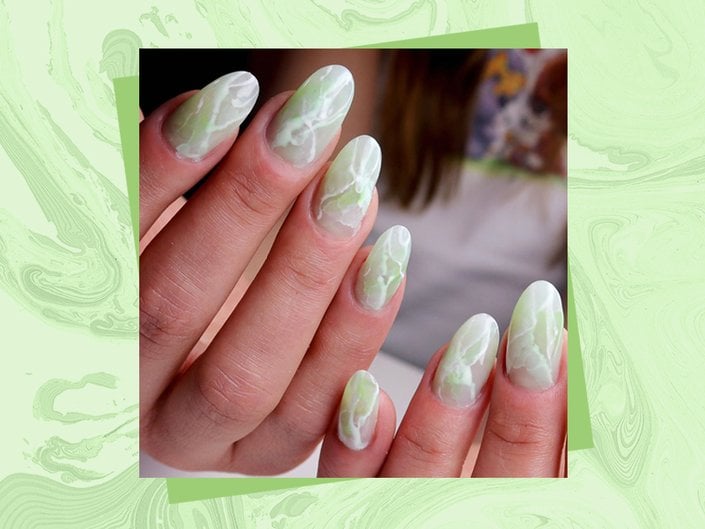 We've been captivated by the swirly designs and luxe finish of a marble manicure since the first time we laid eyes on the look on Instagram. Lately we've been seeing another nail art trend that's inspired by the marble finish and is equally alluring. Introducing mineral and gemstone-inspired nail art. Whether you're in a state where nail salons are reopening or you're still practicing social distancing and want to try it at home, check out these six mineral nail art designs for major inspo.
Jade Nails
Ever heard of
jade rolling
? The cult-favorite skin-care tool has now been transformed into a luxe manicure. This mani created by
@nailcraft.la
is beautiful and soft. We also love how she made it matte. You can do the same by adding a mattifying top coat, like the
Essie Matte About You
.
Chalcedony
Chalcedony is a type of gemstone that resembles a crystal but can have notes of yellow or muted greens. To create this look for yourself, try using
Essie Nail Polish in As If
, which is a periwinkle blue that resembles the main color of chalcedony.
Marble Nails
Marble nails are the manicure trend that started it all. Go the traditional route by creating a black and white marble design with pops of gold reflex.
Multi-Mineral
If sticking with one mineral isn't your style or seems limiting, choose them all. We love how
@clarahnails
infused a variety of different minerals into this manicure.
Fluorite
@ka_yee_or
created a mineral masterpiece inspired by fluorite. The forest green hues mixed with lighter green swirls is so rich and dynamic. We also are obsessed with the nail jewelry addition, which offers the perfect statement finger.
Dipped in Gold
Take your mineral manicure and dip it in gold glitter, like

Kirstan Hart
. The results are nothing short of ethereal.
Read more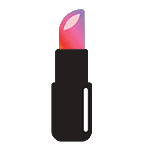 Back to top