Rainbow Nails Are the Perfect Pride Month Accessory
June 02, 2020
While there may not be a Pride parade this June, the team here at Makeup.com still plans on showing support for the LGBTQ+ community. Even though we won't be lining the city streets dressed in colorful tie dye from head-to-toe, you can bet we'll be rocking some rainbows all month long — on our nails that is. We've scoured all of Instagram to find inspiration for the colorful nail look. Grab your flag, get painting and keep reading, because we're rounding up the best rainbow nail looks perfect for Pride Month, ahead.
Rainbow, But Make it French
Give us French tips, rainbow and a gradient design in one look and we're bound to be obsessed. We love the neon hues here, but this design would also look super chic in a pastel shade range.
It's Trippy, It's Trippy
This manicure has made all our ROYGBIV dreams come true. Not only do the bright colors instantly put you in a better mood, but the squiggly take on the rainbow means that you don't have to be a professional nail artist to get the look. Just grab your polishes, a dotting tool or a small brush and start designing.
Somewhere Over the Rainbow
If you spent the past few social distancing months working on your DIY mani game, you might just be able to execute this starry skies and rainbow manicure. Pro Tip: Make sure you let each rainbow line dry down before using another color.
Color Is of the Essence
We're all about glitter. This ultra-sparkly, gradient rainbow manicure is next-level, so you better believe that we're recreating it.
After the Rain
This manicure is honestly too freakin' cute. The clouds! The pink polish! The post-rain rainbow! It's a sweet look that'll not only show your support for the LGBTQ+ community, but is also an amazing summer accessory in its own right.
Color Wheel Vibes
If you're looking for a subtle way to wear the rainbow, this is it. It's a super feminine and low-key way to rock ROYGBIV. All you have to do is create a little half-moon and color block the stripe. If you don't have faith in your freehand abilities, use some nail stickers to get the look.
Photography and Nail Design: Melissa San Vicente-Landestoy
Read more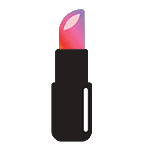 Back to top