'90s Supermodel Nails Are Everywhere This Fall — Here's How to Get Them
October 31, 2022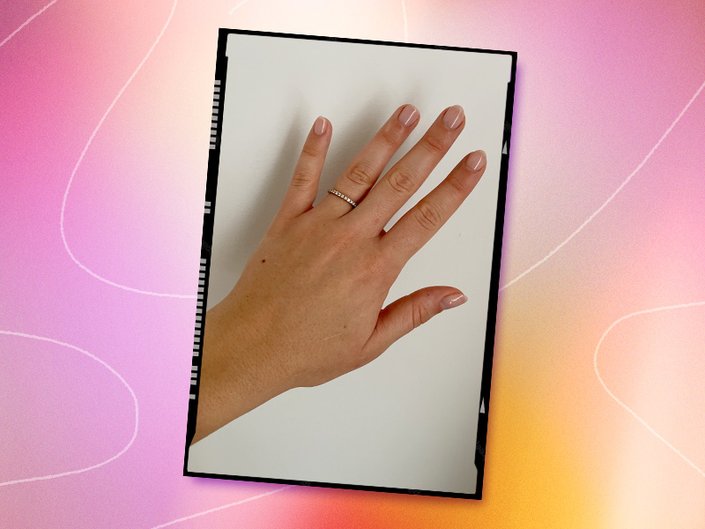 We love elaborate nail art as much as the next person, but sometimes nothing looks or feels as good as having a simple, clean mani. Enter: one of this season's trendiest nail looks — the '90s supermodel manicure. This throwback nail trend has been everywhere lately as part of a broader cultural obsession with the classic, bombshell beauty style that dominated the decade.
So what exactly are '90s supermodel nails? We chatted with Tom Bachik, Tweezerman's celebrity MANicurist and the pro who coined the supermodel mani trend, to get all the details.
What Are '90s Supermodel Nails?
Minimalism is key to achieving the '90s supermodel manicure, which consists of medium-short nails painted a subtle nude or pink hue. True to what was popular during the era, Bachik opts for an almond shape when doing this look. "It's clean, fresh and elegant," he says of the '90s supermodel mani. "It's so versatile that it complements any look or style and makes a statement without making a statement."
Bachik coined the term for his signature understated mani during his time on set for photoshoots. "As we were discussing the overall feel and vibe of the looks, '90s supermodel references kept coming up," he explains. "We loved the idea of a youthful, clean and fresh look."
How to Get '90s Supermodel Nails
First, you'll need to prep your nails. "I always start with a meticulous manicure using the proper tools found in my Tweezerman x Tom Bachik Ultimate Nail Care Set," says Bachik. The kit consists of seven tools, including a fingernail clipper, cuticle clipper and nail file — everything you need to shape and clean up your nails before applying the polish.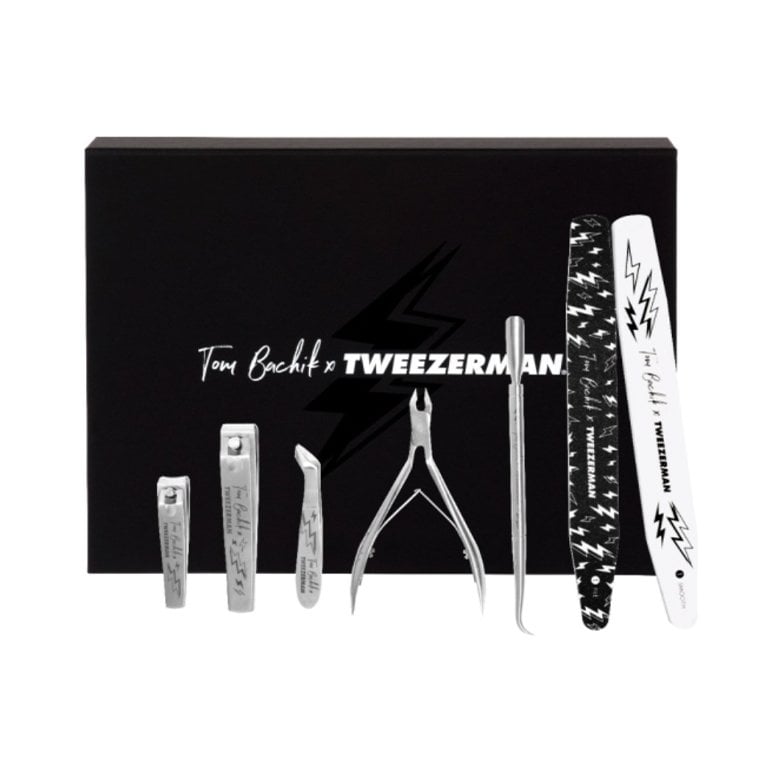 Next, it's time to choose your colors. Bachik looks for "tonal French manicure shades" and typically layers two different polishes to get the perfect natural nude or pink. "The idea is to play off the skin tone," he explains. According to Bachik, combos that work well together are a soft white and a sheer pink, or almond white with a sheer nude.
We love Essie's First Fitting Gel Couture Polish, an almost-white greige, paired with the sheer ballet pink of Essie Fairy Tailor Gel Couture Polish. Top it off with a layer of Gel Couture Top Coat to amp up the color and shine.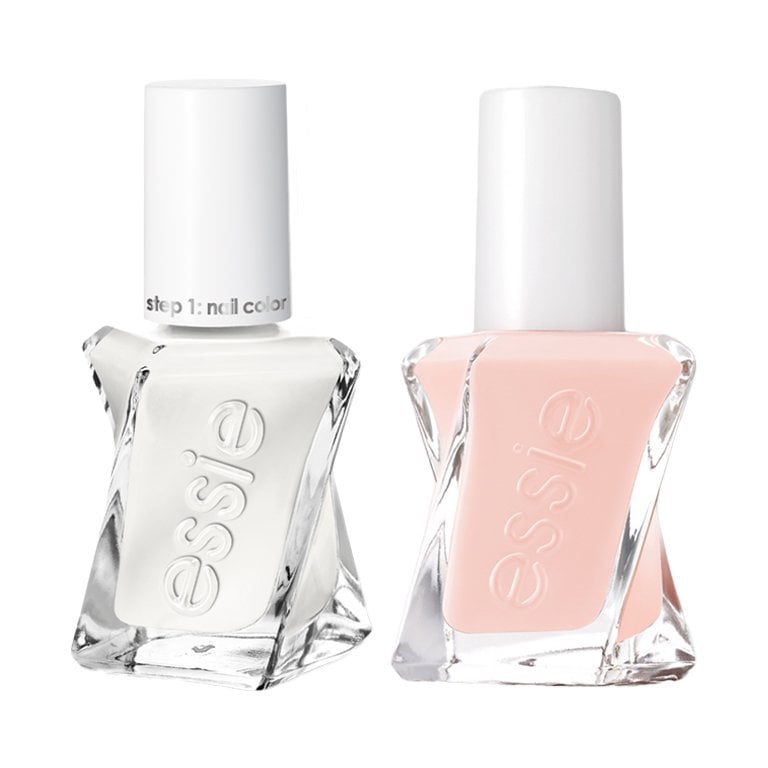 And that's all there is to it. Once you've applied your two shades and top coat, your nails will officially be runway ready.
Photo: Victoria Moorhouse, Design: Juliana Campisi
Read more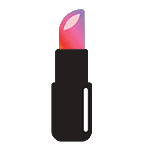 Back to top