The Spring Essie Nail Polish Shades We're Wearing Now
May 17, 2021
With the warmer weather well underway, we're more than ready to stash our
dark and moody nail polish colors
and stock up on
some bright, spring-y shades
. After all, there's simply no better way to get prepped and ready for the szn than with
a fresh mani
, amiright?! So if you're on the hunt for the trendiest nail polish out there, read on because we're sharing our top polish picks for spring, ahead.
1 / 5
This off-white pearl polish will bring your mindset (and mani!) straight into vacation mode, and TBH, we're not complaining. It's the perfect, soothing hue to help you de-stress after a long day and remind you that summer is just around the corner.
2 / 5
Whether you're looking for a cheery, spring-inspired nail polish color or just want a sunny shade, You Know the Espadrille, a mustard yellow with warm undertones, should be your pick.
3 / 5
We get it — not everyone likes a bright, bold nail polish. If this sounds like you, look no further than this sheer light pink. It's perfect for spring but in a more low-key kind of way.
4 / 5
Essie Expressie Millennium Momentum
If you're in a pinch and need your nails done STAT, whip out this beige pink shade from the Essie Expressie line. The formula dries down in a minute, so you can go about your business in a snap.
5 / 5
It's a fact: You literally can't go wrong with a pink nail polish, and this Essie shade is no exception. It's a mid-tone pink with blue undertones. The color is part of the brand's Gel Couture collection, so you can get a full two weeks of wear out of your at-home mani. All in favor of being pretty in pink?
Photography: Chaunte Vaughn, Art Direction: Hannah Packer, Associate Creative Producer: Becca Solovay
Read more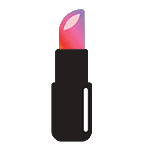 Back to top