The Best Nail Salons in All 50 States
December 30, 2021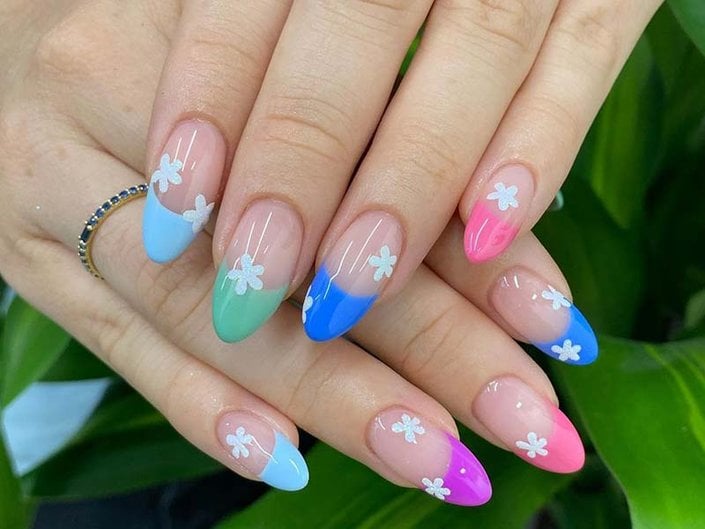 A good nail salon
— one with quality services, a relaxing atmosphere, friendly staff and prices that are well-justified — can be hard to find. To take some of the guesswork out of finding your new manicure spot (and to save you from Googling "best nail salon near me" yet again), we decided to sift through hundreds of Yelp reviews, local news outlets, Facebook pages and Instagram profiles to find what locals consider the
best nail salons
in every state. Keep scrolling to find a salon in your state that will bring your
nail art goals
to life.
Get pampered at this Trussville-based salon, which offers acrylic, dip powder and gel nail services. Bonus: if your child or little sibling wants to tag along, the salon offers a "Little Princess Manicure" for only $12!
Location: 1628 Gadsden Hwy, #102, Birmingham, AL 35235
From basic gel manis to bling-encrusted acrylic tips, you can go as glam or as minimalist as you'd like at this salon in Anchorage, Alaska.
Location: 710 W Northern Lights Blvd, Anchorage, AK 99503
With 411 reviews and 4.5 stars on Yelp, this is a reliable spot for a high-quality mani or pedi in both Phoenix and Scottsdale. One happy reviewer says she always makes the "25 to 30 minute trek" to see her favorite nail tech there.
Locations: 7000 E Mayo Blvd, Ste 1082, Phoenix, AZ 85054
16211 N Scottsdale Rd, A1, Scottsdale, AZ 85254
This is the nail art destination in Sherwood. Glow-in-the-dark tips, festive holiday-themed manicures and clean, minimalist gel manis abound at this salon, which boasts 4.6 stars and over 200 reviews on Google.
Location: 8715 Highway 107, Sherwood, AR 72120
Best Nail Salon in California:
Sparkle SF
If you live in the Bay Area and are interested in out-of-this-world custom gel nail art, you have to check out Sparkle SF. The Mission District-based salon excels in intricate nail designs and even offers nail art courses for license nail techs to brush up on their skills.
Location: 2390 Mission St, Unit 8, San Francisco, CA 94110
Best Nail Salon in Colorado:
File-n-Style
This clothing boutique meets nail salon merges two pampering activities in one: shopping and getting your nails done! In addition to nail services, they offer permanent makeup application, waxing and lash and brow tints.
Location: 1407 Krameria St, Denver, CO 80220
Upgrade your natural nails with a design from Sami, New Haven's go-to nail tech. She's a one-woman shop, so follow her Instagram to find out when her books open and nab an appointment ASAP.
Location: 383 Orange St, New Haven, CT 06511
Best Nail Salon in Delaware:
All Ten Nails
Yelp reviewers love this unassuming shop for its quality nail services and friendly staff. One reviewer says, "Although it is a small shop, everyone here treats you here like family." She continues that it's a great place to try if you want "good service and a relaxing experience."
Location: 722 ½ Philadelphia Pike, Wilmington, DE 19809
Visit K&K for quality nails that won't lift in just a few days. One happy Yelp reviewer claims her acrylic nails lasted a full 35 days before a refill when she went to K&K Nails and Spa in Oakland Park, Florida.
Location: 169 E Oakland Park Blvd, Oakland Park, FL 33334
This salon places an emphasis on using the gentlest ingredients possible, which is why they only offer gel manicures rather than acrylic. After your nail art is perfected, relax with their CBD treatment, which includes a CBD edible and a massage with CBD-infused oil.
Location: 760 United Ave, Atlanta, GA 30312
This is the spot for locals looking for elaborate nail art and surprisingly fast walk-in availability. Visit their Instagram page to see each nail tech's work spotlighted in their Highlights and request who you'd like to see when you visit.
Location: 590 Harrington Hwy, Unit 512, Kapolei, HI 96707
We're considering booking a trip to Boise just to get the sweater-patterned acrylics and the festive stiletto nails we spotted on Amore Nail Stuido's Instagram feed on our own fingers. The owner, Duane, is a frequent responder to customer reviews on Yelp, making sure salon visits are a satisfactory experience for every client.
Location: 935 E Parkcenter Blvd, Boise, ID 83706
For a salon that goes the extra mile, look to Juko Nail & Skin Rescue. One Yelp reviewer writes that when she went to the salon to get a manicure before her wedding, her nail tech hand-mixed the exact shade of pistachio green she was dreaming up for the special day.
Location: 2130 W Division St, Chicago, IL 60622
Need a fresh set in Indianapolis? Polish Mi Nail Bar offers stunning gel and acrylic designs and what multiple Yelp reviewers call a clean, well decorated and relaxed atmosphere. What more could you want when you're pampering yourself?
Location: 1350 W Southport Rd, Ste G, Indianapolis, IN 46217
Best Nail Salon in Iowa:
Galaxy Nails
Galaxy Nails keeps customers coming back thanks to their affordable prices, spa-worthy pedicures and chic acrylic and gel full sets. Plus, they offer discounts on their services for almost every holiday.
Location: 9 Hwy 1, W Iowa City, IA 52246
This nail salon boasts 4.6 stars with over 650 reviews on Google, making it one of the best places to go if you're in need of acrylic, dip or gel nails, eyelash extensions or a wax. They also offer discounted prices on their nail services for children and high school students.
Location: 5110 Johnson Dr, Roeland Park, KS 66205
Not only was Dollface voted the best brow studio in Louisville according to local publication LEO Weekly, the salon also offers some wildly impressive nail art. One Yelp reviewer calls nail artist Amy "a magical unicorn nail tech superstar!"
Location: 207 S Shelby St, Louisville, KY 40202
Best Nail Salon in Louisiana:
Lucky Nails
Lucky has won over consistent customers thanks to the hot stone pedicures reviewers rave about, their nail techs' keen attention to detail and their speed, nailing a flawless French mani in about 40 minutes.
Location: 8312 Jefferson Hway, Baton Rouge, LA 70809
Sit back and relax at AnnLe's Nail Bar, which offers hot stone jelly pedicures, acrylic, gel and silk wrap nails at reasonable prices. If you're interested in a little extra TLC, they also provide 60- and 90-minute massages.
Location: 62 E St, South Portland, ME 04106
Best Nail Salon in Maryland:
CK Nails
CK Nails (which stands for "caring" and kindness" according to the salon's website) is a full-service salon that offers gel, dip and acrylic nail services as well as waxing and eyelash extensions. You can even book an energy healing session with a Reiki practitioner.
Location: 2401 Whittier Dr, Frederick, MD 21702
There's no shortage of nail salons in Boston, but we love Treasured Hands for their creative nail designs and soothing, orderly interior. We also trust their 4-star rating and 800-plus reviews on Yelp.
Location: 715 Boylston St, Ste Fl 2, Boston, MA 02116
For the bejeweled, Instagram-ready claws of your dreams, you have to visit Favis. The salon excels in detailed, full glam acrylic sets that make a statement on special occasions.
Location: 1835 Springwells St #109, Detroit, MI 48209
For a seemingly endless array of polish colors and design options, check out Mahalo Nail Spa. Their designs are awe-inspiring, their shapes are clean and Yelp reviewers praise the staff for being kind and attentive.
Location: 1221 W Lake St, Ste 110, Minneapolis, MN 55408
Best Nail Salon in Mississippi:
Allure Nail Spa
Have you ever brought a nail inspo picture to your salon, only to be completely underwhelmed by the results? It's a disappointing feeling, but now one you're likely to encounter at Allure. The manis on their Facebook profile display excellent attention to detail and creative designs.
Location: 4229 Lakeland Dr, Florwood, MS 39232
Best Nail Salon in Missouri:
True Nails
The most sought-after nail art in Kansas City is within reach at True Nails. The salon has a rainbow of regular, dip and gel polish shades to choose from, and their marble nail art is mesmerizing.
Location: 1612 Westport Rd, Kansas City, MO 64111
Score nails worthy of a Pinterest inspo board at this Columbia Falls-based salon. They paint consistently stellar designs, which might explain their 5-star rating out of over 130 reviews on Google.
Location: 303 Nucleus Ave, Columbia Falls, MT 59912
Best Nail Salon in Nebraska:
A&L Nail Salon
The salon offers regular, gel and acrylic nail services with cute and clever designs (we love this set with a Grinch accent nail). Make sure to follow A&L's Facebook page, where the owners frequently post last-minute appointment openings.
Location: 902 Central Ave, Nebraska City, NE 68410
Best Nail Salon in Nevada:
Nab Nail Bar
If you're looking for XXL acrylics and full glam designs, you have to visit Nab. Oh, and in case you're having trouble navigating an ATM with your ultra-long set, the salon also sells handy credit card grabbers.
Location: 8891 W Flamingo Rd #101, Las Vegas, NV 89147
Cute, classy and simple is the name of the game at Buff & File. The techs specialize in minimalist gel designs and making your natural nails look their best.
Location: 218 State St, Portsmouth, NH 03801
Best Nail Salon in New Jersey:
Nails by Jenny
The Hoboken Girl calls Nails by Jenny "a true Jersey-city gem." Run exclusively by Jenny, the atmosphere is intimate and relaxed, and her design abilities are unmatched. She's also a pro at creating clean, even nail shapes.
Location: 860 Bergen Ave, Jersey City, NJ 07306
For nail techs that are always up for a creative challenge, visit Kim Nails and Spa. Their Facebook photo gallery displays over 800 beautifully executed, meticulously crafted nail designs, ensuring plenty of happy returning customers.
Location: 7610 Menaul Blvd NE, Albuquerque, NM 87110
Best Nail Salon in New York:
NYC Nail Room
One of New York's trendiest nail salons at the moment, you have to be fast to snag an appointment here. Bookings open on the 20th of every month via the salon's Instagram. The wait is warranted — even celeb beauty influencer Amrezy got her bejeweled GelX set done here.
Location: Private studio on 33rd St and Madison Ave
With two locations in Charlotte, Cachet Nail Boutique is the go-to salon for North Carolinians looking to indulge in creative and expertly painted nail art. The luxe interior makes coming here feel like a serious treat.
Locations: 1437 South Blvd, Charlotte, NC 28203
400 E Stonewall St, Charlotte, NC 28202
Freehand nail art is hard to master, but the techs at Lovely Nails seem to have it down to a science. From blooming butterflies to simple spirals, their designs are always on-point. You can never go wrong with a single-hue gel mani here either.
Location: 3750 32nd Ave S #106, Grand Forks, ND 58201
Freshen up your nails, hair and lashes at this downtown Cleveland-based salon. Their Après Gel-X nail extensions are the way to go for a flawless, long-lasting manicure.
Location: 1211 Saint Clair Ave NE, Ste 125, Cleveland, OH 44114
Bea's is clean and spacious, with 10 spa pedicure stations, eight nail tables, a waxing room and a lounge to sit back and relax in as you wait for your services. One Yelp reviewer calls it "hands down, the best nail salon in the OKC area."
Location: 6811 N May Ave, Oklahoma City, OK 73116
Best Nail Salon in Oregon:
Nail Church
Reviewers rave about the fun vibes and music in this Portland salon, which exclusively offers vegan and cruelty-free gel manicures (no acrylics or pedicures here). They're great at wacky and in-depth designs, including a spooky Buffalo Bill-inspired set.
Location: 2725 NE Sandy Blvd, Portland, OR 97232
The technicians at Glow Beauty slay every nail design, from subtle swirls to flawless French tips and graphic half moon patterns. They offer dip powder, acrylic and gel manicures in addition to waxing services.
Location: 403 Berkley Rd, Haverford, PA 19041
You'll never have a shortage of nail polish shades to choose from at Aurora! Their shelves are fully stocked with dozens of regular and gel polishes arranged in a pleasing rainbow order, and their work is just as detail-oriented. The airy, minimalist interior is a great place to chill out as you get pampered.
Location: 229 Waterman St, Providence, RI 02906
Best Nail Salon in South Carolina:
Mod Nail Spa
It's rare to bring in a nail inspo pic and come out more satisfied with your own results than the picture, but one Yelp reviewer says that the nail techs at Mod gave her and her friend "exactly what we asked for, if not a little better." People also praise the gentle and attentive service.
Location: 10149 Two Notch Rd, Columbia, SC 29229
Best Nail Salon in South Dakota:
Divine Nail Spa
The sign of a good nail tech is someone who takes the time to listen to each client's nail goals and helps make them a reality. One Yelp reviewer says that this is the only salon she's been to in Sioux Falls that got her nail shape right on the first try, and that her nail tech gave her an extra dipped coat for longevity when she explained how much her job requires her to work with her hands.
Location: 6807 S Louise Ave, Sioux Falls, SD 57108
The vibes are unmatched at this combination-nail salon and bar. Sip on a complimentary glass of wine, soda or a specialty cocktail alongside your fresh gel, acrylic, dip or regular set.
Locations:
15537 Old Hickory Blvd, Nashville, TN 37211
1201 Liberty Pike, Franklin, TN 37067
For the most on-trend gel manicures in Austin, pay a visit to this chic Black-owned salon. It's only one year old, but it already boasts a killer nail artist as well as a roster of amazing hairstylists.
Location: 1023 Springdale Rd, Bldg 1, Unit G, Austin, TX 78721
Book an appointment at Sugar Pop Nails for Utah's best in gel, GelX and nail designs. One Yelp Reviewer says her gel nails still look "fantastic" three weeks after leaving the salon.
Location: 423 W 800 S B101, Salt Lake City, UT 84101
Champlain Nails scores a perfect 5-star rating and almost 50 reviews on Google, making it a hot spot for locals. The salon offers gel, acrylic, powder and regular polish manicures, with compliment-worthy nail art.
Location: 25 Winooski Falls Way, Unit 107, Winooski, VT 05404
Best Nail Salon in Virginia: Ivy Nails
Deemed the best nail salon in Alexandria by DC Refined, Ivy Nails provides terrific SNS manicures and spa-like pedicures, complete with real orange slices and flower petals. And if you're feeling indecisive when you visit, they have mood-changing polishes too!
Location: 5902 N Kings Hwy, Alexandria, VA 2203
Best Nail Salon in Washington:
Nail C Studio
For all things decadent and bling-y, visit Nail C Studio. According to reviewers, prices range from $60 to $90 depending on how intricate your design is. They also note that the designs last — one reviewer kept her set for a full eight weeks.
Location: 18230 E Valley Hwy, Ste 181, Kent, WA 98032
Best Nail Salon in Washington DC:
Spa Logic
Check all your pampering to-dos off in one spot at this trendy full-service spa, which offers everything from gel manicures to hairstyling, dermaplaning, massages and spray tans.
Location: 1721 Connecticut Ave NW, Washington, DC 20009
A combination medspa and salon, Tuscan Sun offers powder dip and gel nails in a variety of fun and colorful designs. There are currently three locations, in Clarksburg, Fairmont and Morgantown.
Locations:
482 Emily Dr, Clarksburg, WV 26301
1013 Fairmont Ave, Fairmont, WV 26554
401 Boyers Ave, Morgantown, WV 26501
With five stars on Yelp, Nule Le is the go-to nail studio in downtown Milwaukee. The salon's dip and gel manicures are incredibly clean, with perfect cuticles and flawlessly shaped nails on every single finger.
Location: 522 N. Water St, Ste 202, Milwaukee, WI 53202
Pearl Street Nail & Spa does a gorgeous job at encapsulated nail designs, as seen in the cherry blossom set in the gallery linked above. If you're looking for nail art that stands out, this is the place to go in Jackson Hole, Wyoming.
Location: 135 West Pearl Avenue, Jackson, WY 83001
Photos: @damn__glam, @superflynails, @higardennails, @theglssry, @thnail715, @nycnailroom, @spalogicdc, @glowbeautynails_spa, @his_and_hers_nail_salon
Read more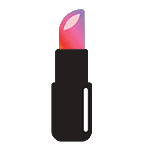 Back to top