These Sheer Nail Polishes Can Help You Achieve Healthy Nails
May 02, 2022
There's something about the ritual of painting my nails that makes me feel at ease. Whether I'm going all in on a bold shade or keeping things more minimal, I like knowing that the nail polishes I'm using are good for the overall health of my nails, too. To find some of the prettiest good-for-you sheer polishes on the market, including picks that help hydrate and strengthen your nails, keep scrolling.
1 / 6
Nail Strengthener
Available in two completely transparent shades, this nail-strengthening polish promises stronger, less brittle nails in as little as three days. According to the brand, the polish uses bonding technology to enhance the strength of your nails and protect them from wear and tear from everyday things like washing your hands or doing the dishes.
2 / 6
Non-Toxic Nail Polish
This creamy, sandy beige nail polish is non-toxic, vegan and cruelty free. Plus, the brand donates a portion of each sale to the Sad Girls Club — a non-profit organization dedicated to offering mental health services to women of color — so you can feel good about your purchase, too.
3 / 6
Hydrating Nail Polish
Powered by active oils, this two-in-one nail polish serves as both a treatment and a base coat to deliver intense hydration and relief to nails damaged by gel manicures. It's mostly sheer, but it leaves behind a slight tint of color to help nails appear healthier.
4 / 6
Growth-Accelerating Polish
This vitamin E-based nail polish is perfect for weak, thin, splitting or peeling nails. According to the brand, it helps nails grow back faster and stronger, too.
5 / 6
Color-Correcting Nail Polish
Formulated with panthenol, a humectant that works to hydrate the skin and nails, this nail polish works to moisturize, strengthen and protect the look of nails. Plus, the treatment has a color-correcting finish that helps brighten, prime and fill ridges for a smooth finish.
6 / 6
Nail Polish Treatment
The most opaque of the bunch, this nail polish doubles as strengthening treatment. One coat offers a sheer wash of color, however, the more layers you add, the more color payoff you'll get. Whichever you choose, we can guarantee you'll love the high shine, glossy finish.
Read more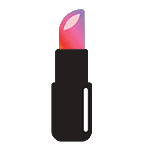 Back to top