10 Vibrant Nail Designs You Need to Try Before Summer Is Over
July 30, 2021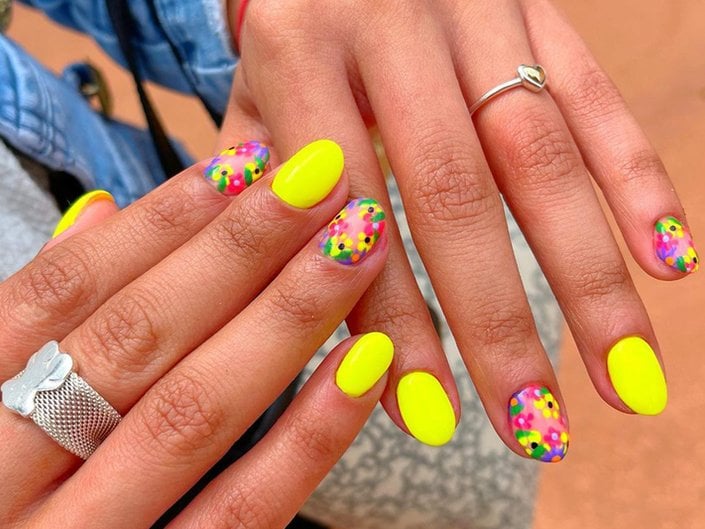 There's nothing better than a summer manicure — something about the warm weather and sunny days makes us want to show off all the feel-good vibes via bright and vibrant manicures. It's the perfect season to dabble in neon colors, fun, shimmery finishes and insanely intricate designs. If you haven't gotten a signature summer mani yet, it's time to head to the nail salon because we gathered some of our favorite bold nail looks to try before the colder weather starts creeping back in.
Dreamy Tie-Dye
If you've tie-dyed almost everything you own (guilty!) try painting the same effect on your nails for a fun mani. You can recreate this exact look by using All Tie-Dyed Up, Don't Get It Twisted and Give It a Swirl from the Essie Tie-Dye Collection.
Get Groovy
'70s fashions have been taking over this year. Stay on trend all the way down to your nails by getting cool psychedelic squiggles for your next manicure.
Electric Flowers
Who says flowers can't be edgy? For a delicate yet electrifying look, paint dainty floral designs in bright neon shades.
Strawberry Fields
The only thing better than enjoying some juicy strawberries on a hot summer day is a manicure with adorable strawberry nail art. The look can be achieved with polish or fun nail stickers.
Heat Wave
Turn up the heat this summer with this fiery wave mani that
@naileditbeauty
painted on natural nails. To help your nails grow strong and prevent cracking we recommend using the
Essie Millionails
base coat.
Intricate Graffiti
Take your nail art to a whole new level by painting elaborate designs like eyes, lips and squiggles across your tips in lively colors. The result will be a miniature masterpiece.
Gradient Sunset
A vivid summer sunset is at your fingertips. Create a simple yet standout ombré manicure by selecting varying coral and orange shades to paint on each nail.
Funky French
Turn a classic French mani into a playful one by filing your nails into a square shape and adding spunky colors that complement each other. We love how
@ellielouisenails
mixed it up with extra dot detailing.
Neon Cheetah
When it comes to summer nails, there's no such thing as too extra. Go bold or go home by painting your nails a bright neon yellow and adding fierce animal print art.
Read more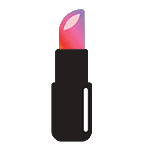 Back to top