Beauty Q&A: Why Does Makeup Pill?
July 06, 2018
It goes like one of those beauty horror stories: You finally perfect the *ultimate* multi-step skin care and makeup routine that would rival the Instagram beauty gods, only to realize that within a few hours your makeup begins to pill and completely flake off, like you've just been zapped by Medusa *cue screams.* And it's even worse when your foundation or tinted moisturizer begins to pill immediately upon contact with your skin. What's a gal to do — wash it all off and start over?
As it turns out, this makeup pilling phenomena is not as uncommon as you think. "There are many possible reasons why makeup pills," says L'Oréal Senior Chemist Roselin Rosario. "One possibility is that the primer or moisturizer [that you use] is affecting the adhesion of the makeup product to the skin and not letting it dry down and set." This means when your skin care ingredients and your makeup ingredients counteract, it will break down the bond that keeps your makeup in place.
But Rosario also notes that it's not always an unharmonious skin care-foundation relationship that may cause pilling — rather, a problem with the makeup's actual formula. "Very dry formulas that do not contain a balanced amount of emollients would most likely flake as they become dryer during wear," she notes. "And another possible reason is the use of stiff film formers that are not correctly plasticized or softened." This means that once the product is dry on the skin, the film becomes too brittle to stay where it needs to be and thus, may completely flake off (ew).
Fortunately, a lot of long-wearing makeup products are tested for pilling before they're even put out into the market. This is done with a lot of rounds of trial and error. "We test for flaking first in vitro by applying the product onto a flexible material that is then stretched multiple times in a controlled way," Rosario notes. Most of the time, L'Oréal chemists are able to catch if the product has an issue right then and there — and if it doesn't pass these rounds of testing, it's completely cut or reformulated. As the final round, they test the product on actual volunteers and beauty advocates to check the product's performance and ability to withstand pilling.
"There are no magic ingredients that ensures this phenomenon will not occur," says Rosario. But there are ways to help avoid it from happening. "A good rule of thumb is to have a balanced combination of plasticized film former and emollients," she says. And in layman's speak, that means: check your ingredients. "If you use a primer, make sure the ingredients are not drastically different than the product you are going to layer on top, the more alike the ingredients, the higher chance of the two products working well together." This is especially true when it comes to oil and water — layering an oil-based foundation over an oil-free primer is a recipe for pilling.
Knowing how to apply your skin care and makeup is also key to avoiding the dreaded makeup pill. "Many times layering or applying thick layers can result in flaking because the product does not dry the same way they would when applied as a thin layer," says Rosario. Although counterintuitive on the surface, this actually makes a lot of sense: If you're looking for more coverage, it's better to use a thin layer of a full coverage product as opposed to a ton of layers of a sheer coverage one.
While we can't kiss Medusa-like makeup pilling goodbye for good, we're certain that being more particular with what products we choose and how we use them can really make a change — and our makeup will look better for it.
Hero Image Courtesy ShutterStock
Read more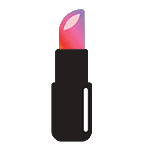 Back to top