Cushion Makeup is the Best Thing You Haven't Tried Yet
October 27, 2017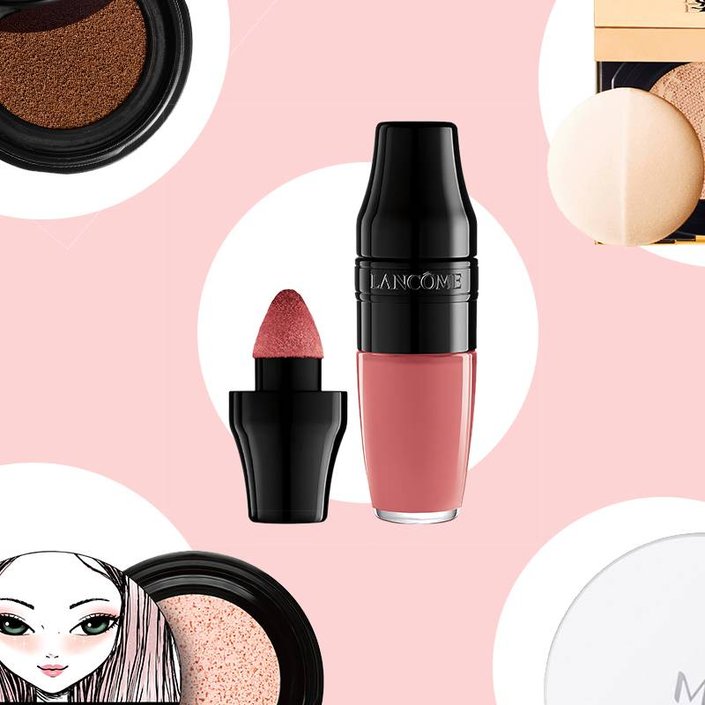 Cushion makeup is one of our favorite things to come out of the K Beauty trend (asides from panda sheet masks, obvi), and here's why: It basically takes your favorite products and makes them better. The cushion is a sponge soaked in the product — when pressed, it dispenses the perfect amount of coverage for a skin-like finish, a lightly stained lip or a glossy eye.
The trend began with cushion compact foundations, which are great for many reasons. They're super portable, which is perfect for when you have to do your makeup on the move. This is a great product to have in your bag if you're obsessed with flawless skin — especially when you're going for a no-makeup makeup look. It enhances your naturally glowy skin without covering it completely and doesn't feel like a thick layer.
In fact, beauty junkies and brands alike love it so much they've created cushion everything — including highlighter, blush and even eyeliner. You can even DIY your own cushion (more on that later). We're so obsessed that we've rounded up the standouts in each category — see our picks, ahead.
Face
YSL Touche Eclat Cushion Foundation
If the traditional YSL Touch Eclat foundation is your holy grail, you'll love this one even more. It has lighter coverage and is travel friendly — and you can pick this up at your local Sephora.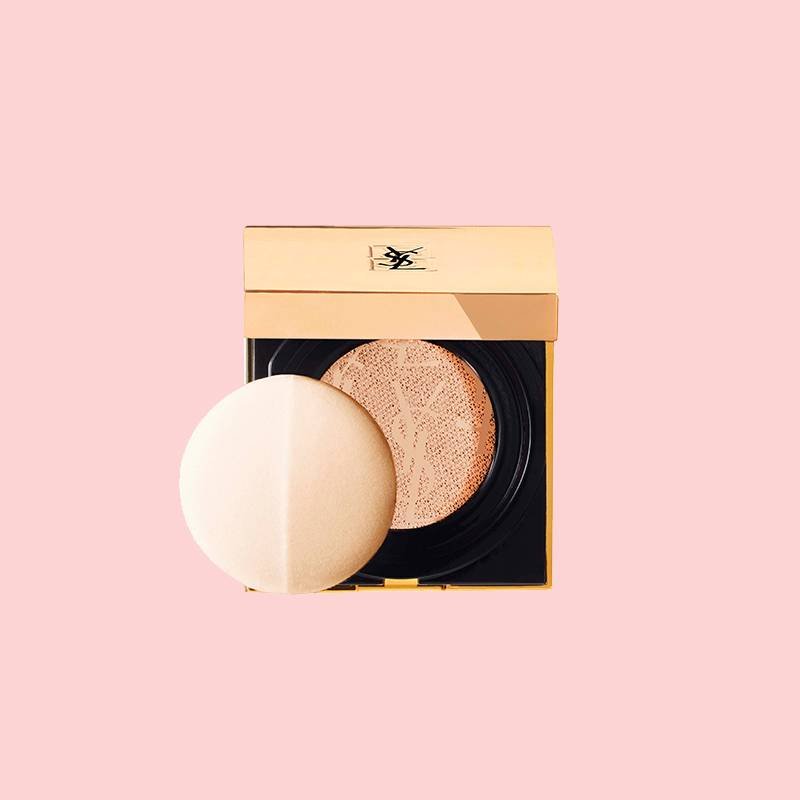 Maybelline Dream Cushion Fresh Face Liquid Foundation
This foundation checks all the boxes — it's easy to use, has buildable coverage and is great on the go. And at $10, it's easy on your wallet too.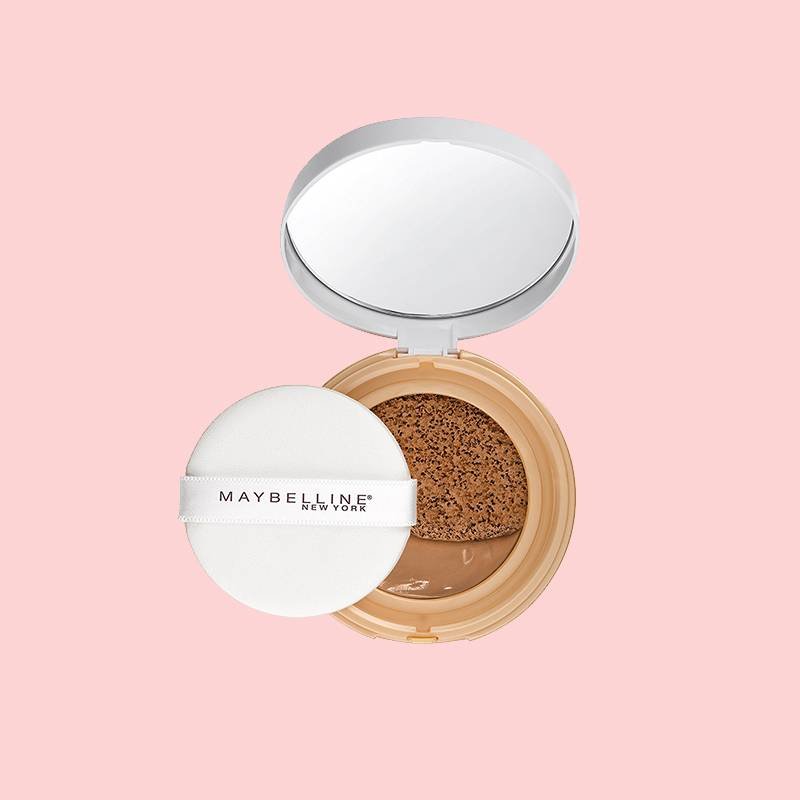 L'Oréal Lumi Cushion Foundation
If you're a Lumi fan, you're going to be obsessed with the cushion compact version. This is a great option for a summer foundation — or on a day when your skin is acting particularly right.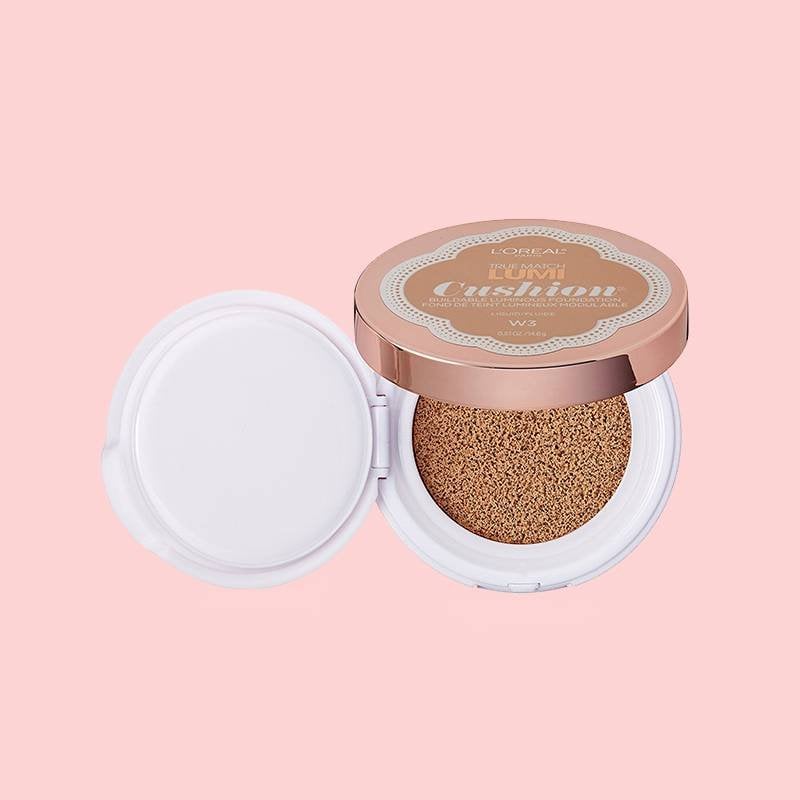 Sephora Collection I <3 cushion
Bronzer is one of those things that can be intimidating if you're not sure how to use it. This cushion bronzer is perfect for the babe just learning how to use bronzer or wanting a lighter, warmed up look.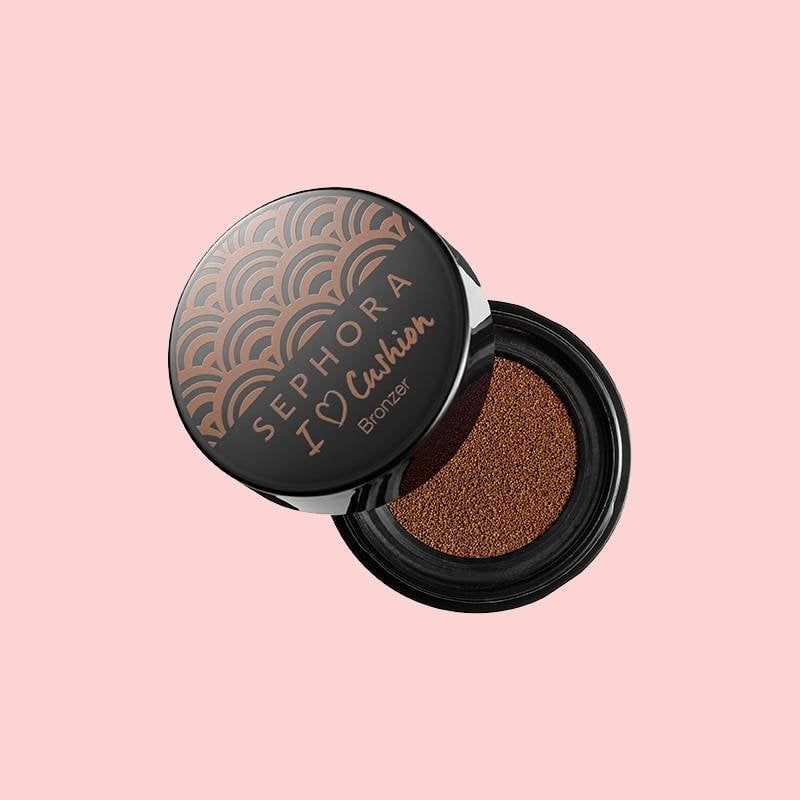 This cushion really is magic — it's a medium-full coverage formula infused with bamboo water and baobab fruit extract. This compact is perfect for the babe who wants a little more coverage but loves a product she can use on the go.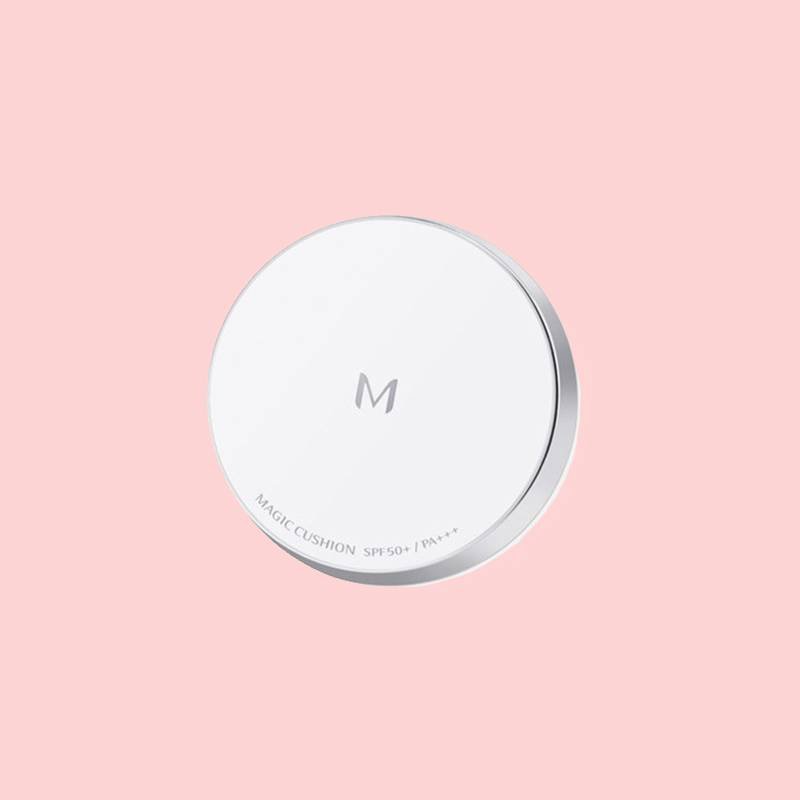 PeriPera Ah Much Real My Blusher
Cushion blushes are great if you want subtle but buildable coverage. This one by PeriPera is one of our favorites for its shades, super cute packaging and dewy, glowy finish.
Highlighter
Some call this "the most gorgeous highlighter on earth," and we can't help but agree. It has a smooth, creamy texture and gives you just a hint of glow. It's also buildable if you want to kick the shine up a notch.
Laneige Cushion Highlighter
This rosy pink highlight is the perfect addition to your arsenal. It has all the trappings of a good cushion highlight — buildable, subtle and easy to use.
Wet N' Wild Cushion Highlighter
When Wet N' Wild released this highlighter, the internet went wild — and for good reason. It's long-lasting, goes on smooth and is cheaper than your morning latte.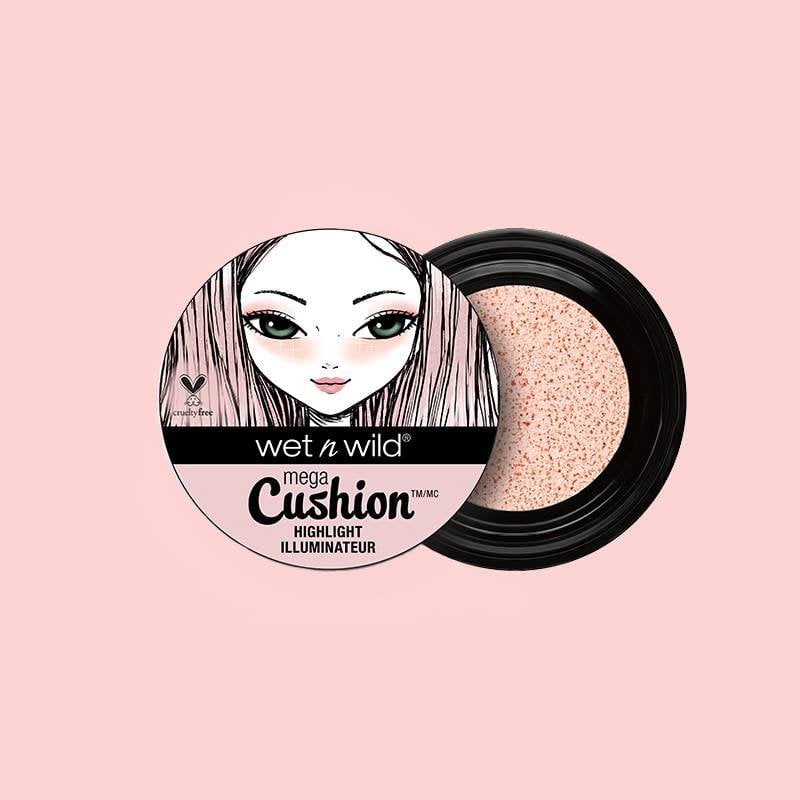 Eye
Sephora Cushion Glossy Eyeliner
This liner is pretty much everything we've ever wanted in an eyeliner, and at $11 you can't go wrong. It also comes with a Sephora liner brush — making this the best duo we've seen in a while.
Stila Got Inked Cushion Liner
Stila's liner is legendary, and if you're already obsessed you should give this one a try. The cushion stops the gel from drying out and makes it easy to get that perfect wing on the go. Pro tip: This stuff dries fast, so work quickly!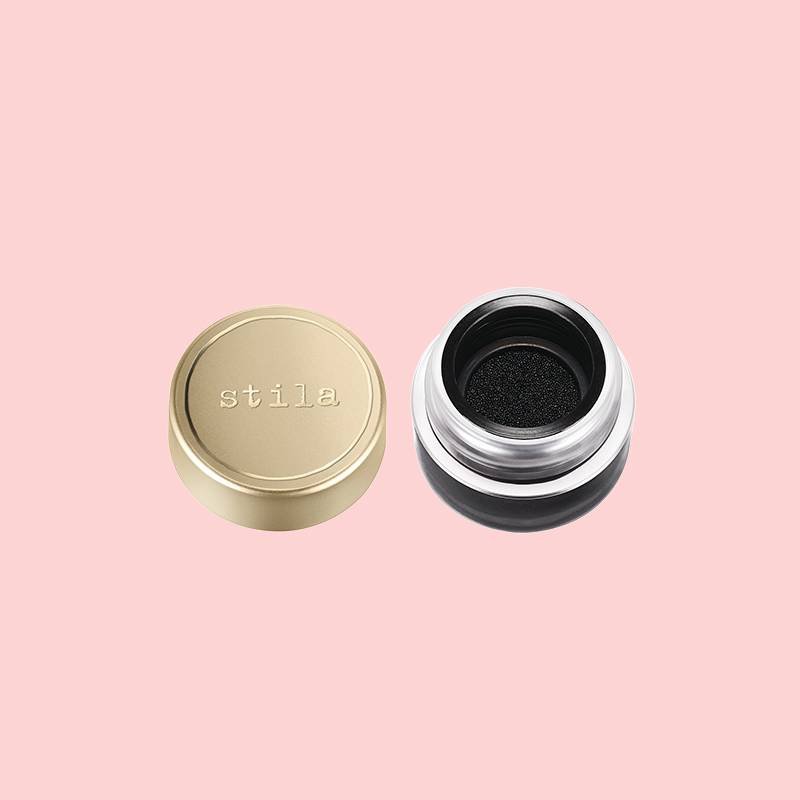 This Ulta-only liner is one of our faves to come out of the European drugstore brand. It's jet black with a glossy finish, lasts all day and at $7 is an easy way to try cushion liner without breaking the bank.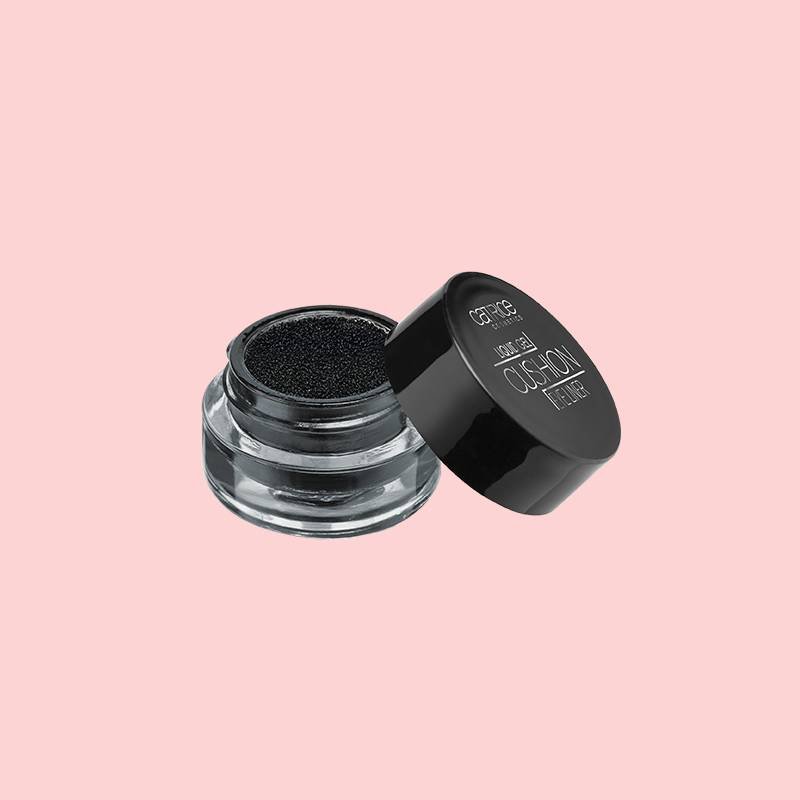 Lip
Sephora Collection Wonderful Cushion Matte Lip Cream
This matte lip cream is the stuff dreams are made of — the applicator just makes it better. The formula is moussey and leaves you with a nice stain of color. It doesn't dry down completely matte but wears comfortably throughout the day — we want one in every color!
Lancome's Juicy Shaker lippies have a cushion wand making application quick and easy. This product is buildable and you can rock a barely there tint or build it up for full coverage.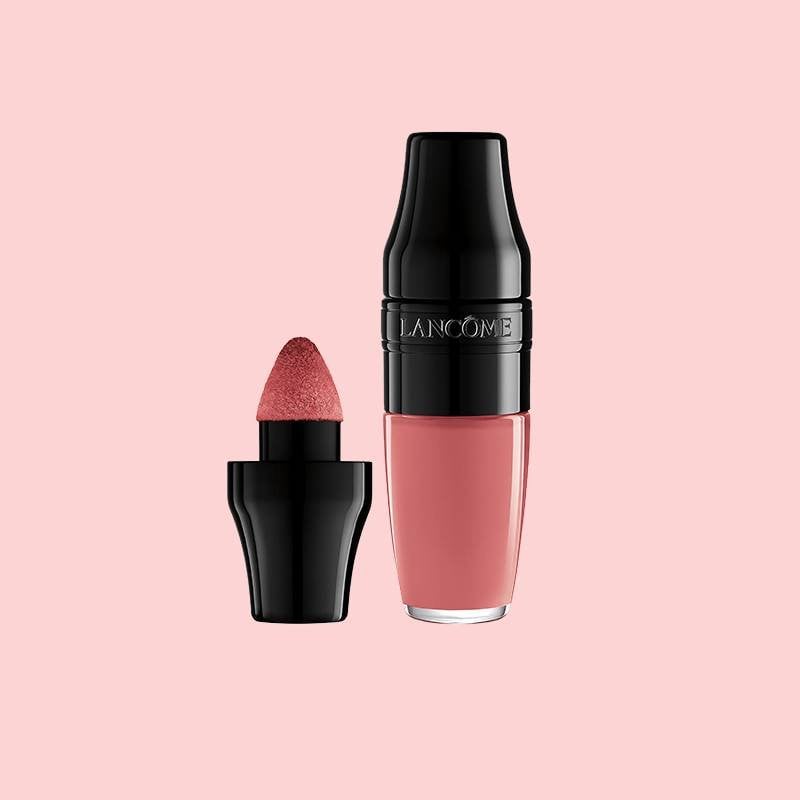 Read more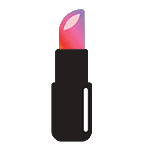 Back to top