5 Illusionist Makeup Artists You Have to Follow on Instagram RN
August 21, 2019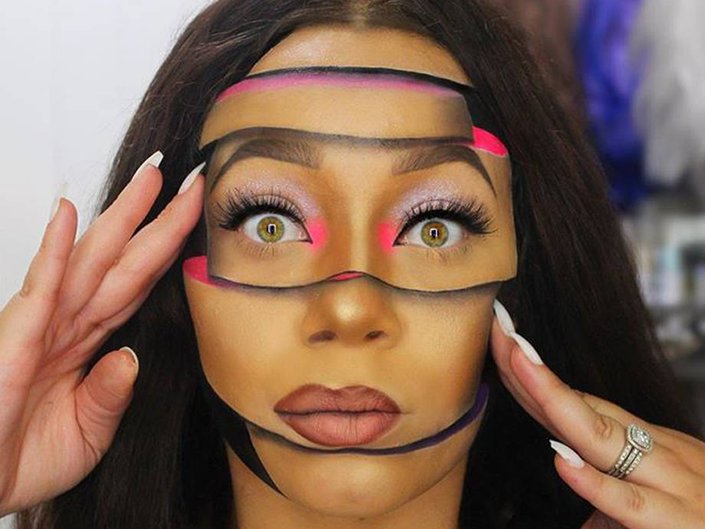 The most enjoyable part of makeup definitely comes down to the freedom it gives you, whether you prefer a hollowed-out cat eye or a classic red lip. Even more so, makeup gives you the ability to transform into anything you want to be. Illusionist artists, in particular, make a great case for this. Whether it's a split, melted or distorted face look, the creations that illusionist makeup gurus come up keep us mesmerized. Ahead, we're highlighting five who give freedom in makeup a whole new meaning.
Kaneshia Shana of @kaneshiashana
Kaneshia of @kaneshiashana gives a trendy twist to the classic illusionist split look thanks to pops of neon pink. In other looks on her account, she challenges illusionist makeup boundaries with everything from a play on the Pac-Man game to Insta filters IRL.
Mimi Choi of @mimles
Mimi Choi is renowned for all of her illusionist looks on Instagram, but is especially celebrated for her ability to replicate eyes, lips and brows all over the face. Her looks are so good that she was able to bring her illusionist art to the Met Gala with Ezra Miller's seven-eyed makeup.
Colleen Milner of @colleen.makeupp
Colleen of @colleen.makeup has the type of illusionist account that simply gives you chills as you scroll through it. This melted look, for example, is just the beginning of her out-of-the-box portfolio, which is sprinkled with rainbow cartoonist looks and mirrored faces.
Sarina Nexie of @sarinanexie
Sarina Nexie achieved this look using the NYX Professional Makeup White Liquid Liner in a chilling manner along the bottom portion of her eye sockets. Even more disturbingly, she added fake lashes and a bloody drip under the nose to complete it. If you love a good whimsical or horror look, she has the account you'll want to check out ASAP.
Katie Butt of @katieelizabethbutt
Katie Butt is another show-stopping illusionist artist, especially when it comes to this honeycomb look. Her account is super versatile and often, you don't know what you're going to get — whether it's a candy-inspired look, classic movie-inspired style or a full beat completely done with glitter.
Read more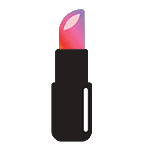 Back to top