5 Hydrating Foundations to Help Keep Your Skin Moisturized All Day
October 07, 2022
I'm always on the hunt for the best hydrating foundations. As someone with dry skin, the wrong foundation formula can make lines mysteriously appear in places I never knew I had them, cling to flaky patches and leave a cakey finish that breaks the illusion of healthy, glowing skin I'm always striving for. I've found that hydrating foundations that pack a healthy dose of skincare ingredients like humectants, which attract moisture, are best for minimizing texture and making my complexion glow. Read on for the best foundations for dry skin, with varying degrees of coverage and dewiness.
1 / 5
Best Hydrating Serum Foundation
This buzzy foundation offers buildable, medium coverage and the benefits of a hydrating serum in one bottle. Infused with SPF 27, it protects the skin while giving it a radiant glow. It contains hyaluronic acid to hydrate and mandelic acid to smooth, leaving a more even, hydrated complexion in its wake.
2 / 5
Best Hydrating Balm Foundation
If you're looking for a product that spreads on the skin like butter and offers light to medium coverage, try this balm foundation. It contains a firming serum that helps minimize the look of fine lines and has a lightweight consistency that melts into the skin. You can dab it on with your fingers, a brush or a sponge — however you choose to apply it, it's a great go-to for minimal makeup days.
3 / 5
Best Skincare-Infused Hydrating Foundation
Pumped with hyaluronic acid, soothing aloe vera extract and vitamins E and B5, the Your Skin But Better Foundation is a dry skin salvation. The cult-favorite formula has ingredients similar to what you would find in a good serum — only it delivers a medium-coverage finish in 40 shades.
4 / 5
Best Drugstore Hydrating Foundation
A drugstore classic, this SPF-infused foundation leaves a glow similar to one you would achieve from a quick walk outside on a warm day — not sweaty, just luminous. And it lasts, especially if you set key areas, like the T-zone, with powder.
5 / 5
Best Luxe Hydrating Foundation
The Giorgio Armani Beauty Neo Nude Foundation contains two humectants — hyaluronic acid and glycerin — to pull moisture from the air into your skin and keep from settling into fine lines or dry patches. It's dewy, lightweight and keeps your skin looking hydrated and plump all day.
Read more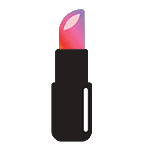 Back to top