10 Best-Selling Beauty Products on QVC to Get Your Hands on Now
September 09, 2019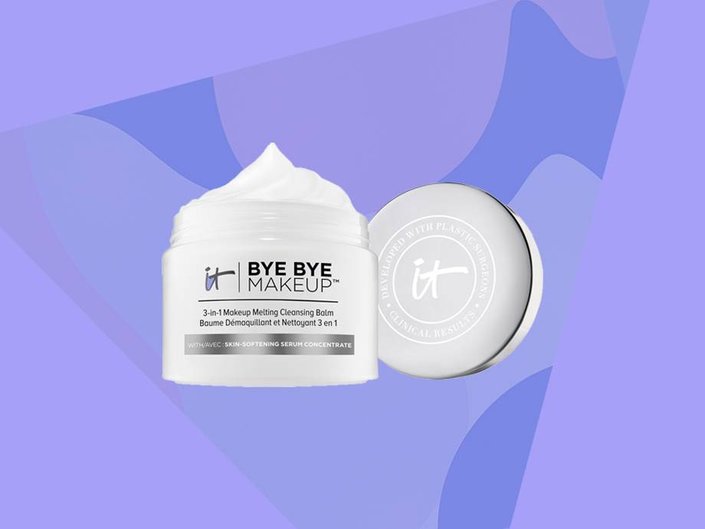 Before there were all these big-time online distributors, like Amazon, QVC was
the
place to get all of your
beauty essentials
. Liquid foundations,
color-correcting concealers
, your
favorite lipsticks
, you name it — you were sure to find out about all of the best deals on your TV at home. Little did you know, QVC is still one of the best hubs to find out about  all things beauty and it also has a website where you can check out all of the product offers. Here, we put together a list of the
best-selling makeup products
you'll want to add your QVC shopping list now.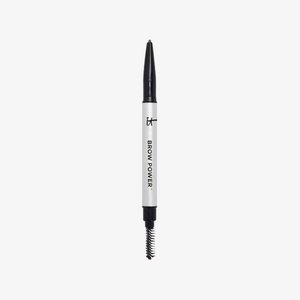 1 / 10
IT Cosmetics Brow Power Universal Brow Pencil Duo
This universal brow pencil has been the Customer Choice Beauty Award Winner for the past four years and shows no signs of stopping any time soon. The dual-sided tool carries a spoolie and fine-tip pencil that allows you to create natural-looking brows that will stay put all day long.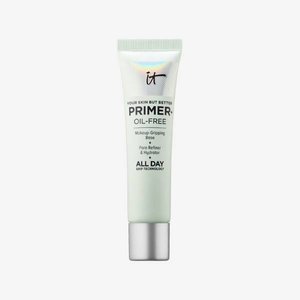 2 / 10
IT Cosmetics Your Skin But Better Oil-Free Primer Plus
One of the newer products to land on the QVC digital pages is the IT Cosmetics Your Skin But Better Primer, and it has already become a fan favorite thanks to its all-day grip technology. Apply a small amount of this oil-free matte primer before your foundation for a long-lasting and flawless application.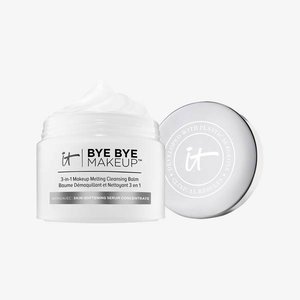 3 / 10
IT Cosmetics Bye Bye Makeup 3-in-1 Makeup Melting Cleansing Balm
This makeup cleansing balm does triple-duty as a cleansing balm, makeup remover and anti-aging serum. This product offers an innovative approach to cleansing your skin because it quite literally melts away your makeup and provides a soft barrier of moisture to give you hydrated, youthful-looking skin.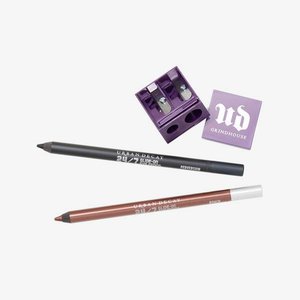 4 / 10
Urban Decay 24/7 Eyeliner Pencil Duo with Pencil Sharpener
Available in 45 colors, this glide-on pencil gives eyeliner a whole new meaning. No more dry formulas with very little pigmentation. This creamy formula applies smoothly onto the eyes with minimal effort and offers a long-lasting, waterproof finish that won't budge after a full day of work or sweaty gym sesh. If you shop right now on QVC.com, you can get two eyeliner pencils in the shades Black, Brown, Corrupt or Stash along with an Urban Decay Grindhouse Sharpener.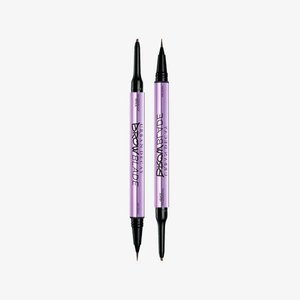 5 / 10
Urban Decay Brow Blade Styling Ink Pencil Duo
The Urban Decay Brow Blade is both an ink stain and waterproof pencil that allows you to achieve professional-looking brows in the comfort of your home. Start with the pencil side to fill in any sparse areas and follow up with the ink stain to give yourself precise, hair-like strokes resulting in brows that will have everyone asking you where you got them done.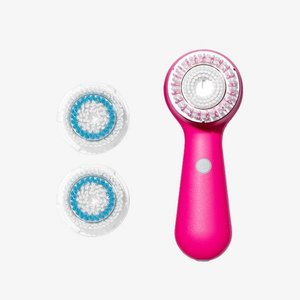 6 / 10
Clarisonic Mia Prima Cleansing Set
Get a deep clean like never before with the Clarisonic Mia Prima set. With the ability to make skin softer, reduce the appearance of pore size and improve the absorption of products, it's no wonder this is a best-seller. On the QVC website, you'll get a Mia Prima Sonic Facial cleansing device, Daily Radiance brush head, two Deep Pore brush heads and a micro USB charger.
7 / 10
St. Tropez Set of Classic Self Tan Mousse with Mitts
To extend your glow without the damaging effects of the sun, opt for this self-tanning set by St. Tropez. The lightweight formula gives you a natural, healthy-looking tan with a mess-free application. That's right — no streaks, no funky smells and no transfer.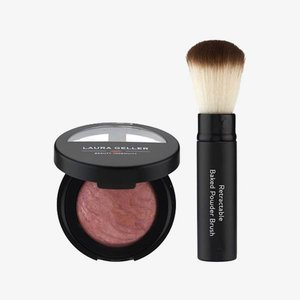 8 / 10
Laura Geller Baked Pink Buttercream Blush-N- Brighten with Brush
You're definitely going to want to get your hands on Pink Buttercream Baked Blush. Deemed the number-one selling blush for the brand, this shade is flattering on all skin tones, will add the perfect flush of color to your cheeks and give your skin an illuminating glow.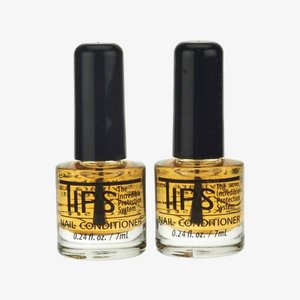 9 / 10
T.I.P.S. Nail Strengthening Conditioner Duo
Give your nails some TLC with the T.I.P.S Nail Strengthening Conditioner. This all-in-one treatment is easy to use and everything you need for moisturized, healthy-looking nails and cuticles. To apply, simply place the product on your nails, cuticles and the skin surrounding those areas for a deep conditioning. There is no wait time as you can instantly run your hands under water after application. You can now purchase two of these popular nail treatments for a reduced price on QVC.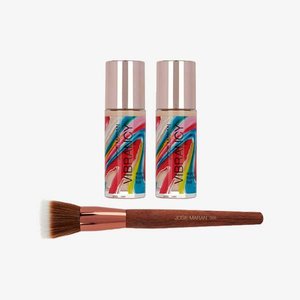 10 / 10
Josie Maran Super-Size Vibrancy Foundation with Brush
Treat yourself (and your skin) to the Josie Maran Foundation Fluid. Infused with argan oil, the formula gives you a smooth finish and baby soft skin. Valued at $118, you can now get two full-size foundation fluids and a foundation brush for $55.
Read more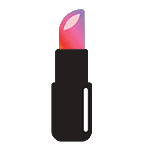 Back to top