6 Skin Care Pads to Shorten Your Daily Beauty Routine
January 18, 2019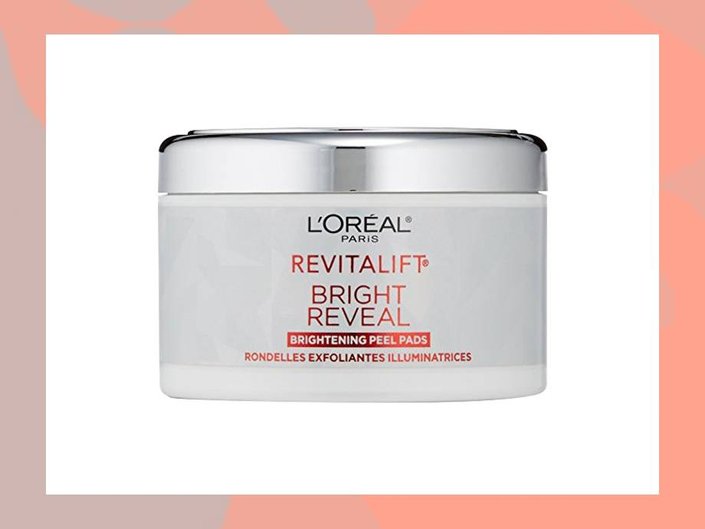 Name one thing better than a super easy and super effective skin care routine. We bet you can't. As busy people who sometimes need to shorten our routines to make it out of the house on time, we've scoured the beauty world for the perfect products to rely on when we're in a rush. Enter, skin care pads for nearly every beauty need — be it exfoliation, hydration, makeup removal or brightening benefits.
Ahead, click through to learn about seven skin care pads to consider adding to your beauty collection, including everything from the all-in-one pads
perfect for travel
, the super affordable drugstore peel pad and the cooling pads you'll love for your
post-gym sesh
.
The On-the-Go Eye Makeup Remover Pad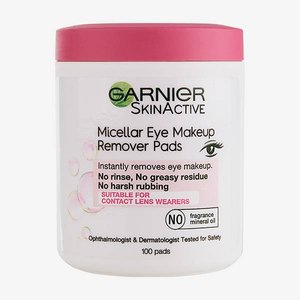 1 / 6
The On-the-Go Eye Makeup Remover Pad
Garnier SkinActive Eye Makeup Remover Cotton Pads, $8.99
Perfect for travel or nights when you need to get your eye makeup off fast, these rinse-free, micellar-infused cotton pads will do the trick. Keep in mind that they're small, so makeup maximalists might have to use one cotton pad per eye.
The Resurfacing Drugstore Formula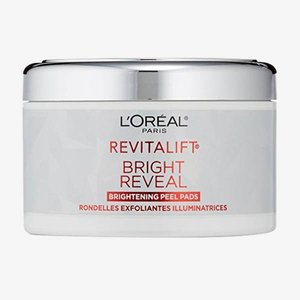 2 / 6
The Resurfacing Drugstore Formula
L'Oréal Revitalift Bright Reveal Peel Pads, $9.99
You can't beat the price of these daily peel pads. Use one every night after cleansing your skin to help brighten, diminish wrinkles, smooth rough skin and overall amp up your complexion.
The All-In-One Moisture Pad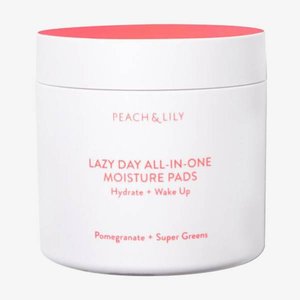 3 / 6
The All-In-One Moisture Pad
Peach & Lily Lazy Day All-In-One Moisture Pads, $39
Meet the holy grail of moisture pads, containing the ingredients needed to complete every step of your skin care routine: toner, essence and moisturizer. Our favorite way to use them is to swipe them on your face in the morning to hydrate and cool your skin. Bring them with you when you travel to use as your all-in-one skin care product.
The Post-Gym Must-Have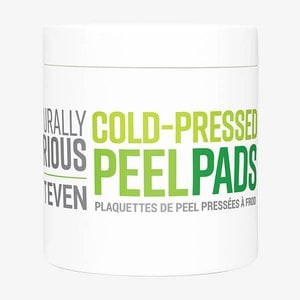 4 / 6
The Post-Gym Must-Have
Naturally Serious Get Even Cold-Pressed Peel Pads, $38
Throw these in your gym bag to freshen your skin after a sweaty workout to get rid of sweat and any other impurities. If not during your workout, use them in the morning or at night on dry skin to lightly exfoliate. The best part? You don't even have to rinse.
The Two-Step Routine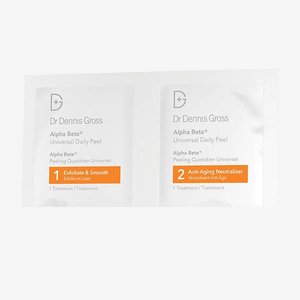 5 / 6
The Two-Step Routine
Dr. Dennis Gross Skin Care Alpha Beta Universal Daily Peel, $88
If you love yourself a daily regimen, chances are you've heard of the bestselling Alpha Beta Peel Pads from Dr. Dennis Gross. The two-step system includes an exfoliating and smoothing pad and an anti-aging neutralizer to follow. Wait two minutes in between steps to reap the benefits.
The Exfoliating Pad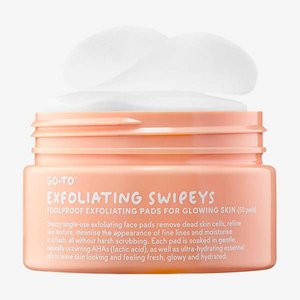 6 / 6
The Exfoliating Pad
Go-To Exfoliating Swipeys, $35
These facial pads are soaked in an AHA solution to exfoliate and hydrate your skin. Use them two or three times a week, and leave the solution on your skin for one minute before rinsing off. These are ideal for acne, blemishes, fine lines, dullness and uneven skin.
Read more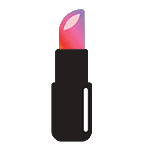 Back to top