These 8 Viral Products Deserve All the TikTok Praise
December 16, 2021
If there was one constant in 2021, it was that TikTok kept us laughing as well as reevaluating our beauty routines. From countless
beauty trends
like comparing
2016 makeup styles to now
to incredible
makeup hacks
, there was no shortage of entertaining and informative content to consume. And we'd be remiss not to mention the many beauty products that captured the attention of millions. But with such virality, it can be tricky to assess which products truly deserve their praise. So, we're doing it for you. Ahead, find the eight TikTok viral beauty products that are worth the hype.
1 / 8
We can probably all agree that great makeup looks start with clean, prepped skin. It felt like no face wash was more praised over the last year than this one formulated with salicylic acid. It's a gentle formula that removes dirt and oil, provides mild exfoliation, and works to restore the skin barrier.
2 / 8
If you were scrolling through TikTok at the top of 2021, it's more than likely that you were mesmerized by creators using this
viral mascara
to achieve the ultimate long lash look. With a lightweight formula that defines lashes and provides dramatic length without a clump in sight, it's hard to beat this drugstore mascara.
3 / 8
The level of buzz surrounding this foundation launch had people frantically running to the drugstore to get their hands on it before immediately testing it out in their cars. And if you saw their transformations, then you know just how full coverage and smooth it looks on the skin. Another reason why we love it so much is because of how versatile it is 一 it can be used as a foundation as well as a setting powder with additional coverage.
4 / 8
Finding a concealer that provides ample coverage while appearing truly skin-like is no easy feat. So when TikToker's discovered this new one from NYX, they were quick to sing its praises. And what's not to love? It's incredibly lightweight, can be built up, and is infused with skincare ingredients like tremella mushroom, cica, and green tea to keep the area hydrated.
5 / 8
Feathery eyebrows were all the rage this year, and this incredible brow gel and tool in one was adored by those who wanted in on the trend. The gel provides extreme hold that never feels crunchy in the slightest, and the double sided brush helps to sculpt the brows and define their shape.
6 / 8
After celebrities and beauty influencers alike raved about these gorgeous liquid blushes from Charlotte Tilbury, the brand struggled to keep them in stock. Everyone wanted in on the stunning glow they impart on the cheeks. They have the perfect level of pigmentation and glow all while looking natural on the skin.
7 / 8
It's hard to dispute that glowing skin was highly favored this year. In order to achieve radiant complexions, beauty lovers turned to makeup as well as dewy skincare like this ultra-popular niacinamide serum. It works to lighten dark spots over time while imparting a beautiful glow to the skin sans any pearl or glitter.
8 / 8
In keeping with the dewy theme, lip gloss made a comeback after years of matte lips reigning supreme. And no other gloss seemed to be as adored as these fabulous ones by Tower 28. The formulation feels completely comfortable and non-sticky on the lips, plus the level of shine that every shade provides is hard to match.
Read more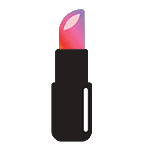 Back to top