Better Together: Clarisonic Exfoliating Brush Head and Peel Wash
February 04, 2019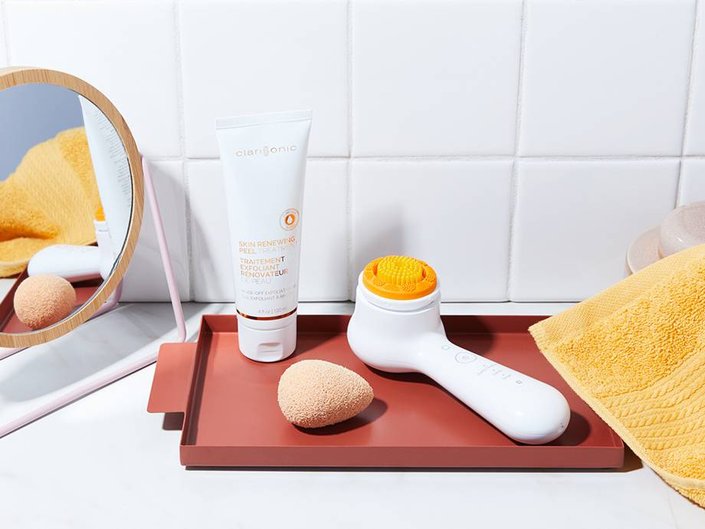 Write this down: Exfoliating is a must in your skin-care routine, at least every once in a while. Exfoliating helps sweep away dry and dead skin cells from the surface of your skin, revealing fresh skin cells and a glowy complexion, and who doesn't want that? Exfoliating can also help your favorite skin-care products absorb into your skin (in the same way you might use a lip scrub before applying your lip balm). The latter is ultra important for all of you to keep in mind, especially if you're spending your entire paycheck on luxe skin-care products — reap the benefits, people!
As much as we love our exfoliating skin-care pads and occasionally just using our hands to get the job done, a Clarisonic can help do the hard work for you. The brand just launched an Skin Renewing Peel Treatment and Sonic Exfoliator brush head to soften skin, minimize the look of pores and help your skin look its absolute best overall.
Below, one of our editors shares her experience testing the new Sonic Exfoliator brush and Renewing Peel Treatment.
Making Skin-Care Swaps
The Clarisonic Mia Smart is already a staple in my skin collection that resides in an overflowing, much-too-small cabinet above my bathroom sink. Surrounding the beloved 3-in-1 cleansing tool is an array of cleansers, serums and some fancy toothpaste (obviously, I have a strange organizational system, but to each her own, right?) Rarely, I'll swap out products in my bathroom cabinet with new ones that I need to test. This time around, I made room for the new Clarisonic Sonic Exfoliator and Clarisonic Skin Renewing Peel Treatment. I was particularly excited to try this new duo because I'm an exfoliator-enthusiast who likes to see results, fast.
How I Used It
First, I swapped out the Daily Radiance Brush Head on my Mia Smart with the new Sonic Exfoliator. Then, I splashed some water on my skin and applied the glycolic acid peel treatment all over my face, until it started foaming. Next, I wet the Sonic Exfoliator on my Mia Smart and moved it around my skin for a minute, starting on my forehead and finishing on my cheeks. Lastly, I rinsed off my face with water, patted it dry with a washcloth and then rinsed my exfoliating brush head to clean it for my next use.
The Brush Head
The first thing I wondered when I got my hands on the Sonic Exfoliator was how it would be different from the Daily Radiance Brush Head, a gentle option that I use in the morning and evening for cleansing my skin. After giving the Sonic Exfoliator a go for the first time, I immediately noticed the difference in the brush head's bristles. The Sonic Exfoliator bristles are firmer, which gives it the ability to properly exfoliate your skin.
My Review
If you're already a proud owner of a Clarisonic, the Sonic Exfoliator and Renewing Acid Peel Treatment are helpful additions to your skin-care routine for a deeper, exfoliating cleanse. I foresee myself using the Sonic Exfoliator Brush and Skin Renewing Peel Treatment two to three times a week when my skin looks like it needs a pick-me-up (though, it is gentle enough to use every day, if you're especially passionate!) For me, the immediate results included smooth, refreshed-looking skin, and after about a week of consistent use, my pores appeared smaller and my skin looked extra-radiant.
Read more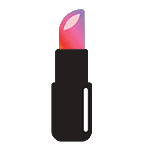 Back to top