11 Makeup Must-Haves You Need for College, According to Our Editors
August 17, 2021
Whether you're going away to college for the first time or are headed back to school virtually, it's time to start thinking about your revamped makeup stash for the year ahead. We're here to help you narrow down the essentials, regardless of if you're a makeup minimalist or into full-blown glam. Ahead, our editors are sharing the products they'd pack for college.
Alanna, Assistant Managing Editor
Urban Decay All Nighter Softening Loose Powder
I was such a makeup maximalist in college that I basically collected setting powders (wish I was kidding). Had I had this loose powder in my stash I probably would've never strayed from the formula. It's super lightweight, doesn't look cakey and works to keep my makeup in place all day into night. Not to mention, it's perfect for touching up my oily T-zone and around my nose during the day. College self, know that your future makeup is shine-free and flawless thanks to this powder!
Jaz, Senior Editor
Maybelline New York Instant Age Rewind Perfector 4-In-1 Glow Makeup
I would have killed for a multi-use product like this during my college days. It's four products in one step: primer, concealer, highlighter and BB cream. Running to class, parties, friends' dorm rooms and off-campus events, one step is all you really have time for sometimes. The built-in sponge applicator makes it easy to apply on the go and at $13, it fits into a college student's budget perfectly!
Sweet Street Cosmetics Thick & Thin Lipstick and Lip Liner Duo
As mentioned, I love products with dual uses and this lippie puts in double duty. There's a creamy, saturated lip color on one end and a complementary lip liner on the other. For lovers of '90s makeup like myself, the shade Angel BB will give you all the nostalgia while freeing up some space in your bag. It's important to note, you'll be supporting a Latina-owned brand by purchasing and that will make every swipe feel that much sweeter.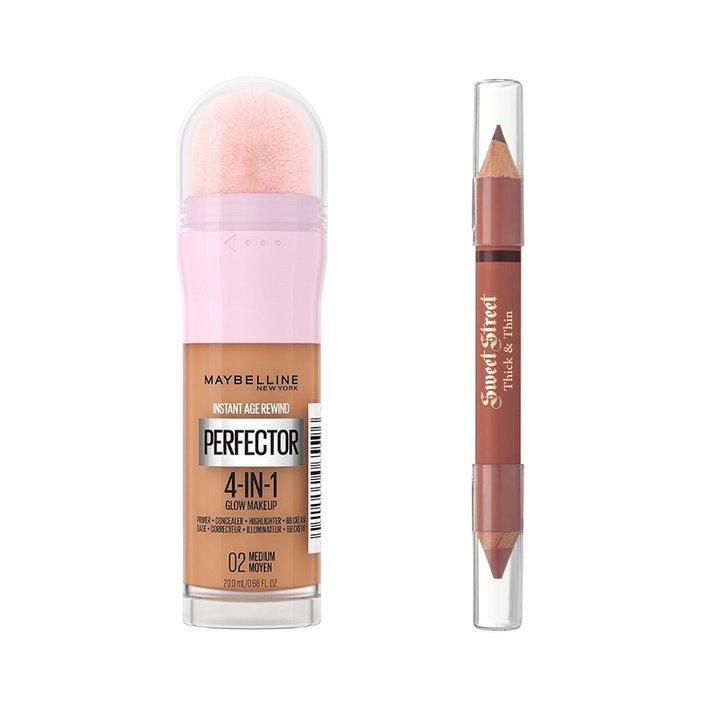 Mary, Associate Editor
YSL Beauty Nu Bare Look Skin Tint
Between pulling all-nighters to study and heading out to parties, your skin may be looking a little dull and tired the first few weeks of college. While juggling countless activities and classes, you need something in your makeup arsenal that is quick to apply and helps you look refreshed.This new foundation meets moisturizer hybrid from YSL does just that. The ultra lightweight, blendable formula instantly evens out skin tone, gives you a naturally dewy glow and leaves your skin hydrated for 24 hours.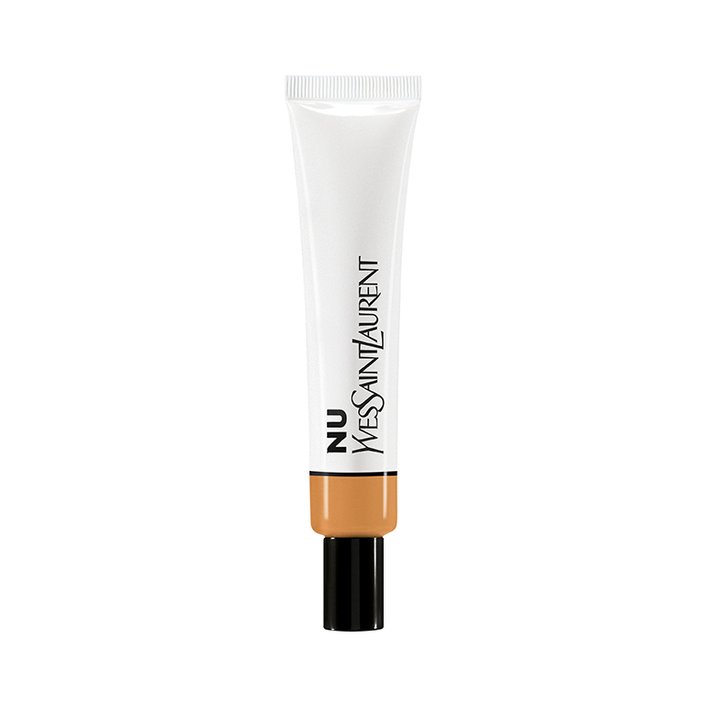 Ariel, Associate Editor
Lancôme Teint Idole Ultra Wear All Over Concealer
This is my new favorite concealer of all time, and I wish I had it in college to disguise the constant dark circles under my eyes. Not only is it great for the eye area and spot-concealing breakouts, I've also found that with a couple extra swipes all over my face, it blends out beautifully as a foundation. The texture is super lightweight and liquidy, so it never feels cakey and it barely creases throughout the day. I love it for my dry skin, but I imagine it would work well for oily and combo skin types too thanks to its natural-looking satin finish.
L'Oréal Paris Voluminous Lash Paradise Mascara
I've been using this mascara since high school — it's one of the few makeup products I've stayed loyal to, so you know it has to be good. Mascaras tend to smudge, smear and flake on me, but this formula never does. It gives me plenty of drama and volume that lasts all day but isn't impossible to remove at night — a swipe of my regular cleanser usually does the trick.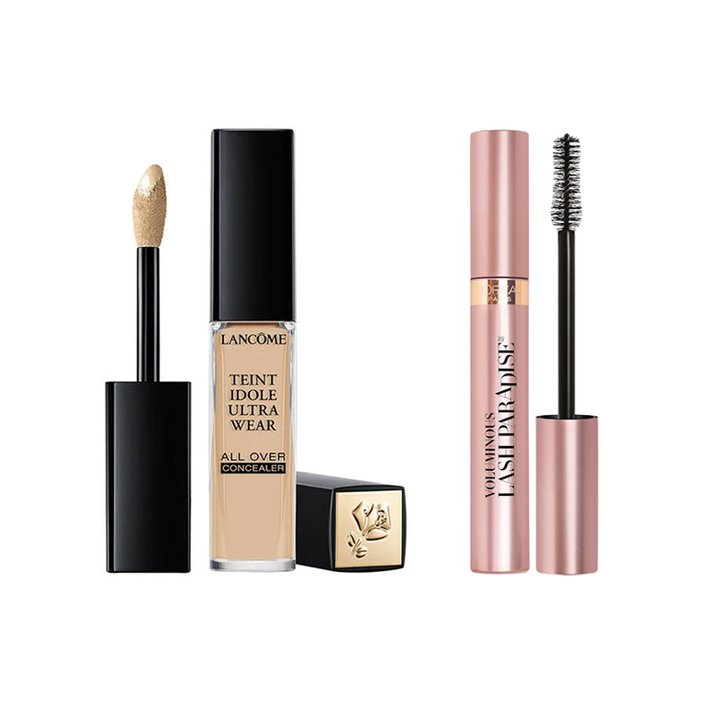 Kat, Social Media Editor
NYX Professional Makeup Luminous Cheek Serum
There's something about a natural-looking bronzer that brings the life back to your face after you were up studying all night. Reach for the NYX Luminous Cheek Serum for a dewy bronze tint that's easy to blend out, which is perfect for days when you have only 20 minutes to get ready and make it across campus!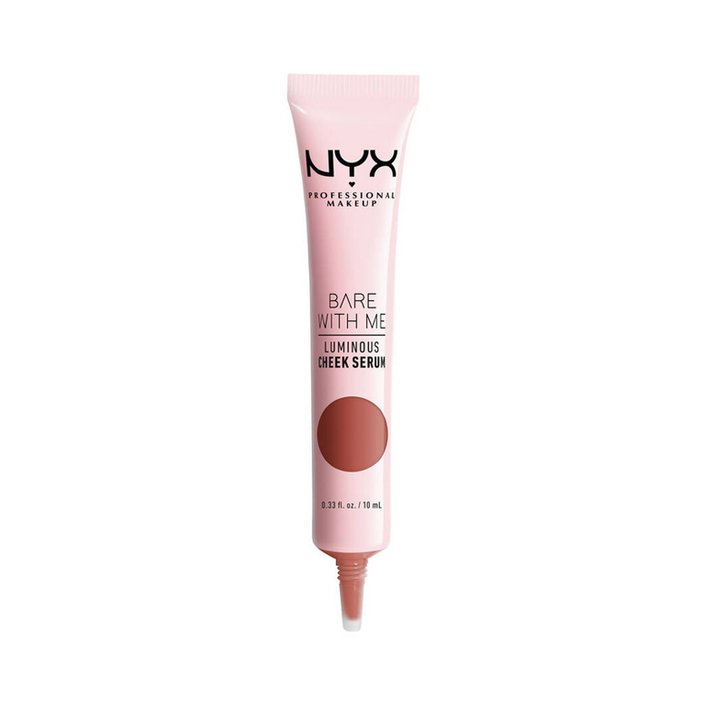 Caitlyn, Assistant Editor
Giorgio Armani Beauty Luminous Silk Concealer
When the inevitable zit pops up or lack of sleep gives you dark under eyes, reach for a silky smooth concealer like this one. The formula builds to hide blemishes and brighten up under-eye circles for a radiant glow that's all but necessary after a stressful exam or super fun night out.
A shiny lip gloss, like the ShineOn Lip Jelly, is an absolute must-have in my book. Available in both clear and shades like bright purple to a punchy orange, this gloss ties together just about any look, whether your day is filled with classes and studying or tailgates and football games. Tip: layer the gloss on top of a pigmented lipstick for a satin-meets-glossy look that's uniquely yours.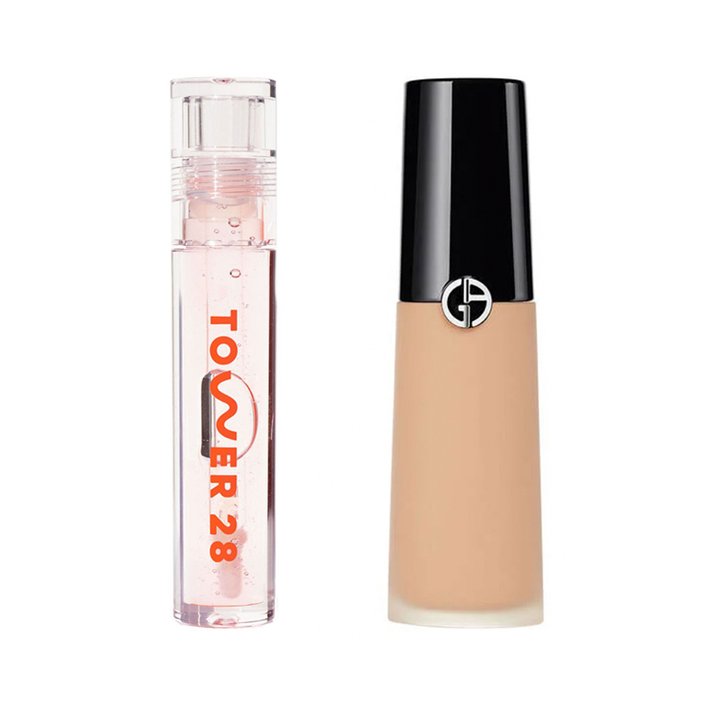 Alyssa, Assistant Editor
L'Oréal Paris True Match Nude Hyaluronic Tinted Serum
Whether you're looking to simply even out your skin tone or create a full-glam look, a tinted serum like this one is perfect for college. I wish this product existed when I was in school because it's quick and easy to apply, looks fresh on the skin and can be worn with minimal makeup for class, as well as with more dramatic makeup for a night out.
In college, having multitasking makeup is a must. You'll want to get ready quickly as you'll likely always be on the go, so a cream blush like this one will become a staple for you. Not only does it add a gorgeous, healthy flush to the skin, but you can also swipe the color on your lips and eyelids to create an easy, all-in-one look.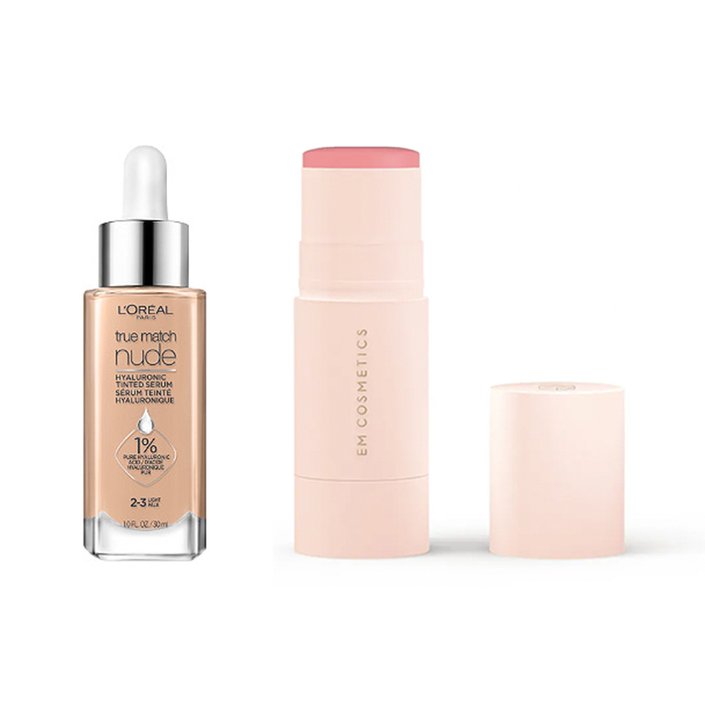 Read more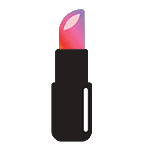 Back to top