Swatch Off: The Best Concealers
September 07, 2017
As beauty editors, we often find ourselves fielding the same few questions; namely: What's your favorite (x) and have you tried (y)? At the top of this list are usually face products, so the Makeup.com team took on concealers for this week's swatch off. We tried countless brands and formulas, looking for the perfect color, consistency and wear.
Keep reading to find out which concealers came out on top.
TEMBE
I am absolutely obsessed with the Maybelline Infallible Pro Glow Concealer in the color Cocoa. My tan is already fading so this is getting just a touch too dark, but I use the Yves St. Laurent Touche Eclat Radiance Perfecting Pen in Luminous Toffee to bring it all together. The YSL pen would be way too light for me otherwise, but it's perfect for a little pop of light underneath my eyes. For a flawless finish, I've been using a orangey-red concealer underneath everything to hide my dark circles –– the Urban Decay Shapeshifter Palette has the perfect shade for me!
ALANNA
Concealer wise, I always tend to reach for really thick consistencies, so that's why Urban Decay Naked Skin Weightless Complete Coverage Concealer is my favorite. Color-wise, however, I think I best matched with the YSL Touché Eclat Radiance Perfecting Pen or the Lancome Teint Idole Camouflage Concealer. I'm still looking for that perfect combination of full coverage *and* that shade match.
MARISA
Concealer is essential to my everyday beauty routine, but I'm definitely stubborn when it comes to finding a new one. After testing four different cult-favorite concealers, I found that my favorite is the

Lancôme Maquicomplet Complete Coverage Concealer

because it was the best match for my skin (110 Ivoire) and the formula feels very light and easy to blend. I am not a fan of thicker formulas, so I wasn't as impressed with the Lancôme

Teint Idole Ultra Wear Camouflage Concealer – but I can see how people would be impressed with its blurring, full coverage.
Read more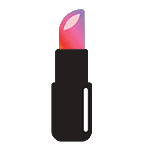 Back to top