Dermablend: The Story Behind the Brand
May 01, 2017
Anyone who's ever had to hide a tattoo—you know, for a job interview, wedding, or visit with Grandma—understands the transformative powers of Dermablend. Now the dermatological makeup brand wants to remind people that they can conceal more than just that inspirational quote on your back and the butterfly on your ankle. Dermablend's highly pigmented, non-acnegenic, non-comedogenic products (translation: they don't cause pimples or clog pores) can make acne, scars, rosacea, bruises, bug bites, stretch marks, varicose veins and pretty much any other skin issue instantly disappear. On the verge of this month's re-launch, the company's general manager, Malena Higuera, reveals the latest technology and must-have products. As it turns out, the only thing she can't hide is her passion for the brand.
WHAT WAS THE ORIGINAL MISSION OF DERMABLEND?
It was started in 1981 by Dr. Craig Roberts, a dermatologist who had a lot of empathy and also a lot of frustration because there were certain issues that skincare could not treat. So he turned to his makeup artist wife, Florie. At the time, she was a pioneer of high coverage, high performance pigment, particularly for women of color. And so they set out to marry her high performance pigments with his dermatological standards in terms of the formula and the testing—and offer a solution for the mildest to most severe skin concerns.
HOW HAS THE BRAND EVOLVED SINCE THEN?
To go forward, we went back to our original purpose. Dermablend were pioneers in connecting emotion to what we do. [Over time we started giving] so much attention to the most severe [skin conditions], which is great—it's what wakes us up in the morning. But we are now going back to being more diverse. We're here for the 50 million people with acne, the 35 million with hyperpigmentation, for all those with redness and other problems. So we're opening back up to show that we're here for everyone—everyone is included. And we had also sort of lost the derm-created angle, and we've brought that back too.
WHAT'S THE RE-LAUNCH ALL ABOUT?
Dermablend's new campaign is to undo the tired 'before' and 'after' theme…it gives the impression that 'before' there was something wrong and 'after' something is right. I'm passionate about giving people a choice. You can choose to wear makeup or choose not to wear it, but damn if you choose to wear it you can make it powerful. You are beautiful either way. That's the core of it.
WERE YOU A DERMABLEND FAN BEFORE YOU STARTED WORKING AT THE COMPANY?
I think this brand stalked me out! I have suffered from cystic acne for the past 10 years and it got much worse after I had my second child—and I got rosacea on top of the acne. Last April, right before I joined the brand, I was co-chairing a conference in Miami and went to a dermatologist in the hopes that he could put me on a routine that would get me to a better place before the event. But since I was nursing, the options were really limited. I left his office in tears. A friend hooked me up with a makeup artist in Miami, and I sat down in his chair and immediately started apologizing for my skin. He put on Dermablend, and after he finished with my makeup I couldn't believe it! But then I was like, Listen, my Latina skin is going to eat this up by 1pm. I used to schedule important meetings for the morning because I didn't want to risk looking like hell by the afternoon! He said, Don't worry, it will last. Well, I have a selfie from 1am to prove that it really does last.
WHAT'S THE MOST AMAZING DERMABLEND TRANSFORMATION THAT YOU'VE SEEN?
One of the most amazing was a woman named Allison who wrote Dermablend a letter in September of last year explaining that she had been hit by a drunk driver in 1999. She sustained a head injury that caused her to have sporadic seizures. In March of 2016 she had a seizure while flat ironing her hair—and burned the majority of her face. Her plastic surgeon recommended Dermablend. She went to the store to buy it, but the salespeople didn't know how to help her, plus she hadn't been able to work since the accident so she couldn't afford it. I read her letter and within a minute I was on the phone. I told her 'I don't want you to spend another day without a smile on your face. I'm sending one of my best [makeup artists] out to you—and she will not leave your house until you know how to apply makeup for your particular needs.' She was crying when the makeup was complete. She couldn't believe it! She hadn't left the house since being burned except to go to the doctor or the pharmacy—and that night she went out on a date with her husband!
You can have really heart wrenching stories [like this] and then the everyday transformations. I would never compare my acne to a burn victim like Allison, but each of us can feel the difference for ourselves.
WHICH NEW PRODUCT ARE YOU MOST EXCITED ABOUT?
Leg and Body Makeup. Most people know us for tattoo coverage, but there are so many other body concerns. There are varicose veins, scars, stretch marks and other issues—and we needed to evolve our formula to address all of these body concerns, for people of every age and every skin color. We really wanted to create a total body makeover in a tube. So we improved the concentration level and purity of the pigments; we built hydration right into the formula (you used to have to moisturize before application); and we increased the SPF protection.
WHAT'S THE ONE DERMABLEND PRODUCT EVERY WOMAN SHOULD HAVE IN HER MAKEUP BAG?
Smooth Liquid Camo Foundation. This is what I use. It's a liquid foundation, and you don't have to wear that much of it because of the highly concentrated pigments. So it wears super well, and it's not heavy or cakey or masky. And it's particularly great for covering cystic acne and post-inflammatory pigmentation. Like all of our products, coupling the Camo with our Setting Powder is everything. The magic comes from the setting powder—that's what makes the products last for 16 hours and prevents them from transferring onto your clothes. You apply the powder over the Camo, let it set for two minutes, brush it off and then you're good to go for an entire day. Another great acne product is the Blurring Mousse Camo Foundation. It's a blemish tamer with resurfacing technology, so it can conceal pitted acne scars, minimize pores and improve the tone and texture of the skin.
WHAT'S NEXT FOR DERMABLEND?
We have a lot of shades available now, but we are working on offering as many as possible. And also making products more blendable—if a product is buildable and blendable it's easier to get it to exactly match your skin. Another thing is that we are working with SkinCeuticals to be sold in dermatologist and plastic surgeon's offices. We see ourselves as helping their patients deal while they heal.
Read more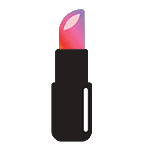 Back to top