Editors Share Their #1 Favorite Makeup Product from 2017
December 26, 2017
Over the course of a year, we test out hundreds of makeup products — many of which we fall in love with. That's why it's no easy feat to pick out our top faves, let alone one favorite product to gush over. Somehow, we editors each managed to come up with our one favorite product from 2017. See our picks, ahead.
Dawn, Editorial Director
L'Oréal Paris Voluminous X Fiber Mascara
Mascara is my favorite product to test. I'm extra picky, but I love to have a bunch of different formulas in my makeup stash at any time so I can change my lash look depending on my mood. This fiber mascara is my new go-to when I want extra drama — it makes my lashes unbelievably long and thick. I love the effect so much I've started using it even on, say, a Tuesday morning. Because sometimes I want drama on a Tuesday.
Marisa, Assistant Editor
Lancôme Dual Finish Highlighter in Shimmering Buff
2017 was basically the year of highlighter, and it's safe to say I tried at least 25 different formulas over the course of 12 months. Out of every highlighter that I've tried, the one that stands out the most to me is Lancôme Dual Finish Highlighter in Shimmering Buff. I don't have many makeup products that I use religiously, but I've worn this one every single day since I first tried it, and I can't imagine devoting myself to any other. This is 100% my favorite product of 2017, and I can't imagine my life without it.
Alanna, Assistant Editor
NYX Duo Chromatic Illuminating Powder in Twilight Tint
This was tough to narrow down, but this NYX powder is probably my most favorite and fun product of the year. The thing I love about it is that it's just so versatile — you can use it as an eyeshadow, a highlighter or even for an unexpected pop of halo on your lips. It's super pigmented, but you're still able to use as little or as much as you want — making it wearable enough for the office but fun enough to add some cool color to your face on a night out. Makeup should always be a fun way to express yourself — and I think this product perfectly embodies that sentiment.
Tembe, Assistant Editor
NYX Dose of Dew Face Gloss and Maybelline SuperStay Matte Ink Liquid Lipstick
It's too hard to chose just one so I think I have to break the rules and shout out my two favorite products of the year. I fell in love with the NYX Dose of Dew Face Gloss at first swipe, so much so that I bring it up in casual conversation on the reg. And I must give Maybelline SuperStay Matte Ink Liquid lipstick its props. It gets me through every situation without budging, and Maybelline added 10 new shades so I never have to wear anything else.
Courtney, Growth Editor
Urban Decay Naked Skin Shapeshifter
Urban Decay Naked Skin Shapeshifter is the best contour kit for a range of skin types or for your ever-changing skin tone throughout the seasons. No other contour kit I've found covers my range of winter pasty skin all the way to my summer bronzed look. I am already a big fan of all things Naked palette so I am probably biased, but these are the most natural contouring shades I've tried. It's also travel friendly, and one Shapeshifter kit will last you all year, if not longer.
Justine, Graphic Designer
I've been experimenting with different mascaras this past year, and Troublemaker is definitely a stand out. The packaging is beautiful and it lasts without flaking. It definitely gives my lashes some much needed length.
Sydney, Creative Producer
L'Oréal Paris True Match Lumi Glotion in 902 Light Glow
I'm usually hesitant to apply product over my entire face — I rarely venture past moisturizer on a daily day basis — but this lightweight lotion truly does what it says it does. "Instantly hydrates and luminizes for an all-over, fresh, healthy, naked skin glow." Application is subtle and compliments are instantaneous. I'm swayed!
Read more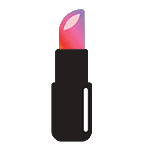 Back to top