5 Green Makeup Products to Get St. Patrick's Day Ready
March 09, 2022
We get it: green makeup might be a little (or a lot) out of your comfort zone. But St. Patrick's Day is the perfect time to whip out that green lippie that's been collecting dust at the bottom of your vanity. We also suggest you take a look at the green makeup products we rounded up below if you're wanting to get something worthwhile for the occasion. Flaunt these five products on the luckiest day of the year and beyond.
1 / 5
Urban Decay's latest eyeshadow palette was basically born to be a part of your St. Patrick's glam. It contains intensely pigmented green shades along with some earthy neutrals to balance things out. Green is in the formula itself, too — the creamy, blendable colors are vegan and made with avocado oil.
2 / 5
Your St. Patrick's Day glam doesn't need to be complicated to be fire. This multi-use eye crayon pulls double duty as an eyeshadow and liner (just sharpen the tip), and Matcha is the perfect shade to do both on this lucky occasion.
3 / 5
A good waterproof and sharpenable gel eyeliner will give you a super smooth glide and precision to create four-leaf clovers and any other festive designs you want to add to your St. Patty's glam. We love this emerald green one from IT Cosmetics for its intense pigment and longwear power.
4 / 5
Whether you're celebrating St. Patrick's Day or gearing up for spring, we suggest giving your nails a fresh coat of paint with this vibrant green polish from Essie's Swoon in the Lagoon 2022 collection. The yellow undertones will evoke a restorative and refreshing feel every time you glance down at your mani.
5 / 5
This forest green lippie isn't for the faint of heart. But if you're looking for a bold lip color to get you noticed on St. Patty's Day, then this vegan offering from Melt Cosmetics is it.
Read more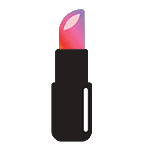 Back to top