Upgrade Your Halloween Look With This Holographic Ice Goddess Makeup Tutorial
September 18, 2018
If your Halloween makeup inspiration tends to come from the realm of animals or superheroes, this holographic ice goddess look will be a breath of fresh (cold) air. Ahead, our friends at L'Oréal Paris teamed up with one of our favorite influencers to create a holographic ice goddess inspired makeup look. Follow along for a makeup DIY that will certainly be a hit at any Halloween party.
STEP 1: Start by applying L'Oréal Paris 24 Hour Infallible Pro-Glow Foundation all over your face with a makeup sponge.
STEP 2: Next, grab the L'Oréal Infallible Galaxy Stick in Astro Blue, and sweep it onto your lids with a flat brush as your shadow base. Pack on the L'Oréal Infallible 24HR Mono Shadow in Silver Sky on top of your lids, and blend it out onto your crease, into your inner corner and on your lower lash line.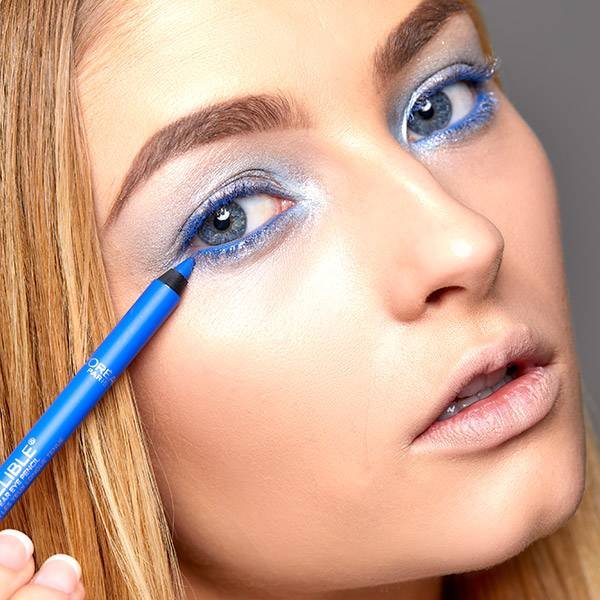 STEP 3: Go in with theL'Oréal Infallible 24HR Mono Shadow in Timeless Blue Spark and swipe it into your crease and inner corners to add some icey dimension.
STEP 4: Pick up your L'Oréal Paris Infallible Pro- Last Liner in Cobalt Blue and line the outer rims of your eyes, defining the look. Next, add L'Oreal Voluminous Original Mascara in Cobalt Blue to your lashes for a gorgeous finish.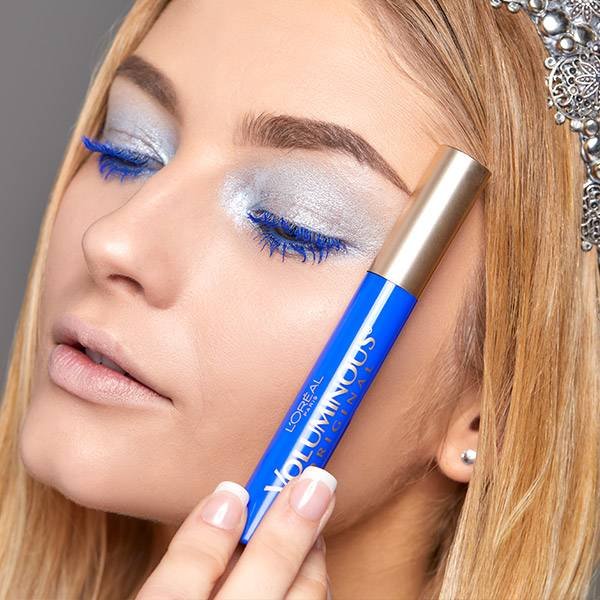 STEP 5: Highlight your cheekbones and the bridge of your nose withL'Oréal Infallible Galaxy Stick in Astro Blue, and blend it out with a brush.
STEP 6: Finish off the look with the L'Oréal Paris Pro Matte Liquid Lipstick in Angora, and add some crystals for shine.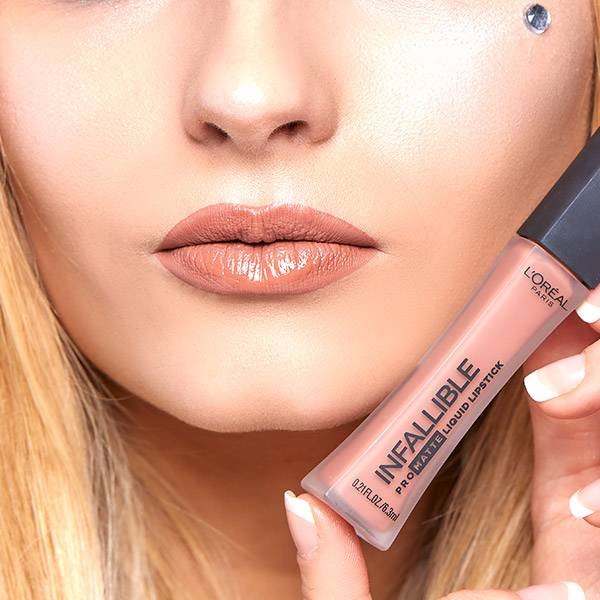 Photos Courtesy of L'Oréal Paris
Read more