I Swapped My Foundation for This Full Coverage Moisturizer and My Skin Finally Respects Me
February 12, 2018
This isn't the first time I've raved about IT Cosmetics. The brand's Superhero Mascara and CC+ Airbrush Perfecting Powder are products I've shamelessly converted my friends, family and acquaintances into using. As someone with dry skin and animosity towards heavy foundations, the brand's new IT Cosmetics Bye Bye Foundation Full Coverage Moisturizer had me intrigued from the start. It offers loads of hydration while still providing full coverage — two claims that rarely go hand in hand. So I put the product to the test to find out if it had a shot of making it onto my IT Cosmetics "must-have" list.
How to Use Bye Bye Foundation
Don't get me wrong, I love moisturizer more than I love most things, but the thought of wearing only moisturizer in place of foundation initially made me nervous. I didn't want to sacrifice covering redness, but I did want to banish that heavy, cakey feeling that leaves me wanting to take a makeup removing wipe to my face halfway through the day. In a world that currently embraces the no-makeup makeup look, I felt ready for a genius full-coverage, (yet still natural looking) moisturizer situation, even though the fusion of the two didn't totally seem possible.
With the aforementioned concerns in mind, I decided to swap out my foundation for the Bye Bye Foundation Full Coverage Moisturizer. After going about my morning skincare routine of skin serums and sunscreen galore, I applied just one pump of the IT Cosmetics Bye Bye Foundation onto my hand. Using my makeup sponge, I started applying the product lightly onto my face, building it into my skin. Once I was satisfied with the amount of coverage, I applied a finishing powder to help lock it in place, followed by some blush, eye makeup and lipstick.
My Reaction
This product is called a full-coverage moisturizer, but its creamy formula resembles that of a foundation or full-coverage CC cream. There's no doubt that this product is designed for the gal who values skincare (it includes SPF 50 and seven fermented ingredients for skin-loving benefits) and hydrated skin, but potential buyers should also know that it also offers a lot of pigment and feels more like a rich cream than a light lotion. But don't panic: Once the product is blended, it leaves you with a natural-looking, dewy appearance that feels like you have nothing more than moisturizer on your skin. I've been using the product in "light," and I've found that it blends into my skin perfectly, lasts all day long and hydrates, as it claims to.
Who Should Use It?
I can only speak on behalf of my personal experience and my own skin type (DRY), but IT Cosmetics is known for creating products that work well for all skin types. To learn more about how the product will benefit your skin type, we recommend that you scour the Interwebs for reviews, like these from Catherine Rose and Lana Reiss.
The Final Verdict: Beauty Editor Approved
You'll find IT Cosmetics Bye Bye Foundation Full Coverage Moisturizer in my makeup bag at least until the end of the winter. Take that, dry skin.
Read more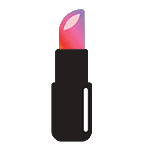 Back to top