7 Latinx-Owned Makeup Brands to Keep on Your Radar
September 16, 2019
Happy Hispanic Heritage Month! This month-long celebration is dedicated to the Latinx community's rich history, feel-good music and bomb food. This year, we decided to join in on the fun and show some love to some very popular and emerging Latinx makeup brands that are killing it in the industry. From new makeup to hair care, keep reading for a list of brands that celebrate all of the diversity that is the Latinx culture.
Founded in 2012 by Latina friends Lora Arellano and Dana Bomar, Melt Cosmetics has risen to Instagram makeup brand darling status. Filled with highly pigmented lipsticks, innovative eyeshadow stacks and highlighters, this brand is all about empowering its followers to be unapologetically themselves just like the co-owners. Try the brand's Undertone Noods lipsticks for beautiful pigmentation and fall-inspired colors.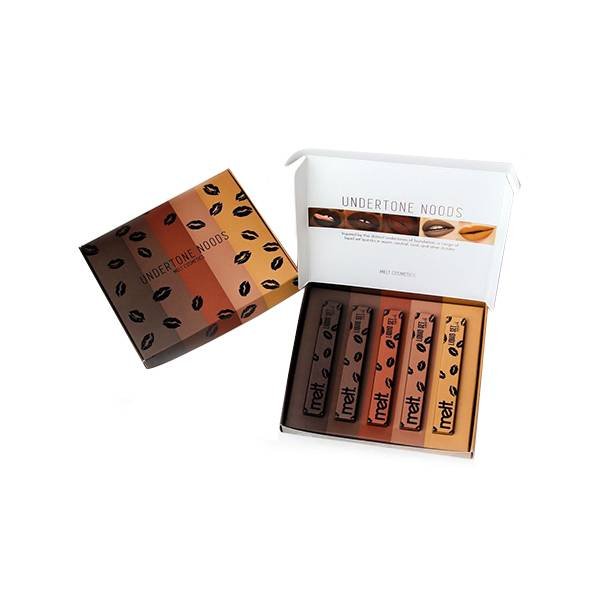 Inspired by Gabriela Trujillo's native barrio (hometown) in Cuba, this makeup brand tells her story after she fled her country and came to the United States. The word Alamar means "stay close to the sea," which Trujillo took to mean staying grounded in her culture. With her makeup line, she says she wants to inspire others to learn new things, adapt, change and evolve, but never forget that there is beauty and inspiration in your roots. We're obsessed with how she chose to infuse the Spanish language into the names of all of the products like the DesNUDEas lip glosses, which means "naked" in Spanish. We love the shade Coqueta (flirt) for its peachy undertones.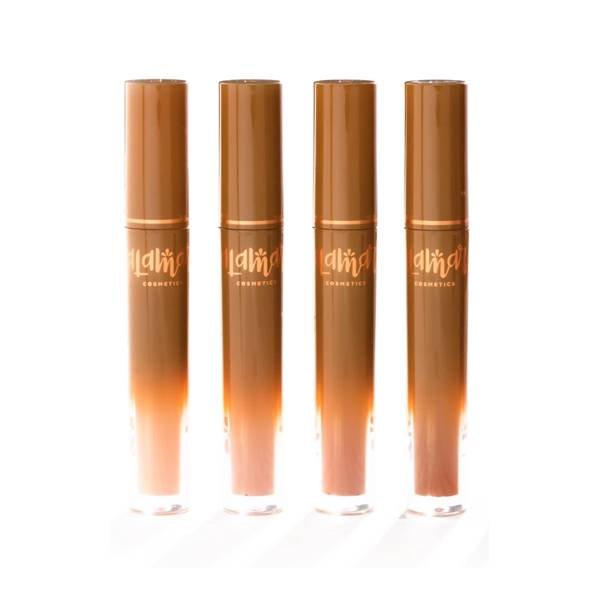 This group of women founders from the United States, Colombia, Argentina, Venezuela, Cuba and Brazil, has made it their mission to make others look and feel their best with vegan and cruelty-free products that are inspired by Miami's prettiest beaches, romantic sunsets and art deco glamour. Developed by elite spa experts, you can find ingredients that benefit your skin in products like the Cafecito Eyeshadow Palette. The 12 pigmented shades are packed with skin-loving jojoba oil, and the palette comes with a dual-ended brush for easy application on the go.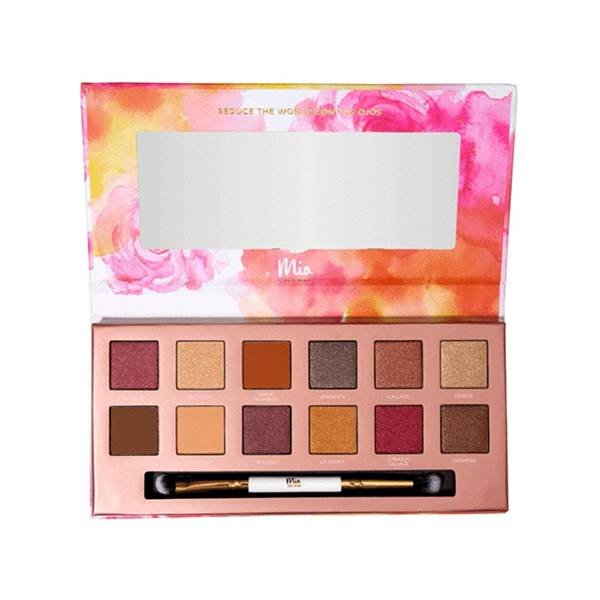 After years of struggling to find effective products that worked on her curly hair, Julissa Prado took matters into her own hands when she created Rizos Curls. Fun fact: Rizos means curls in Spanish. Created for women with the tightest coils to those with soft waves, Rizos Curls is all about embracing your curly hair with a formula that works especially for your hair type. Add the Rizos Curls Trio that includes a shampoo, conditioner and curl-defining cream to your hair-care routine for defined and voluminous curls that last all day without the crunchy-feel.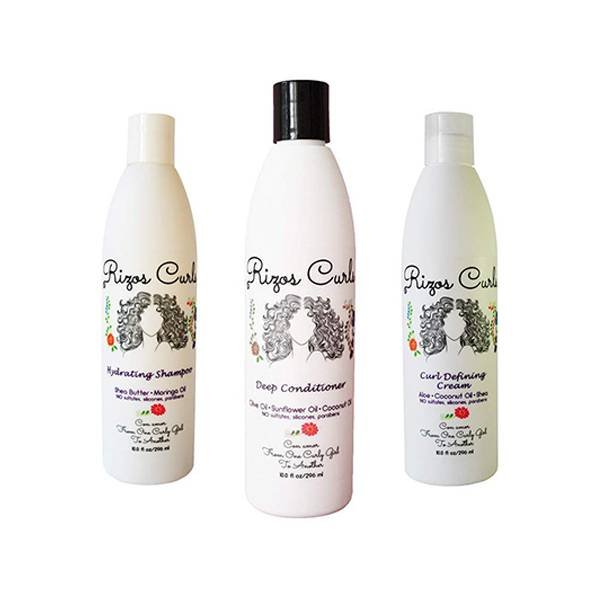 We all know the famous Beautyblender sponge that revolutionized the beauty industry. But did you know that the brand was founded by a Latina named Rea Ann Silva? With more than 20 years of experience as a highly-sought after makeup artist, Silva truly changed the makeup game when she created this sponge. What started as one hot pink egg-shaped beauty tool has become a super popular cosmetics company today.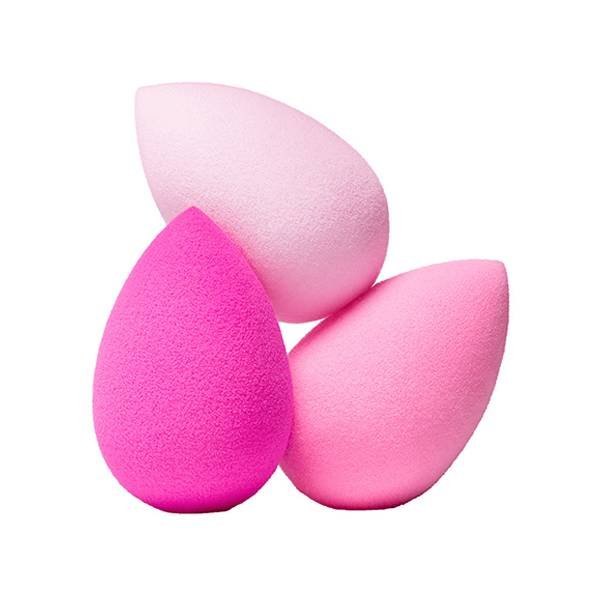 Founder Regina Merson says that she created Reina Rebelde, whose tagline is "makeup for today's Latina," with built-in versatility to play on the duality that comes with being Latinx in the United States. Whether you're going for a look that's more edgy and fierce or want a softer, glamorous style, you can find it all at Reina Rebelde. Check out the brand's best-selling classics package that includes the Play Wet Dry Eye Color Shadow Palette in Azteca, an On Your Face Contour and Color Trio in Coqueta, a Rebel Eye Paint for Brows + Eyes in Frida, a Rebel Eye Definer Liquid in Zapatista, a Bold Lip Color Stick in Brava, a Lip Brilliance Gloss in Virgen and The Reina Rebelde Bolsa, which is the best-selling makeup bag.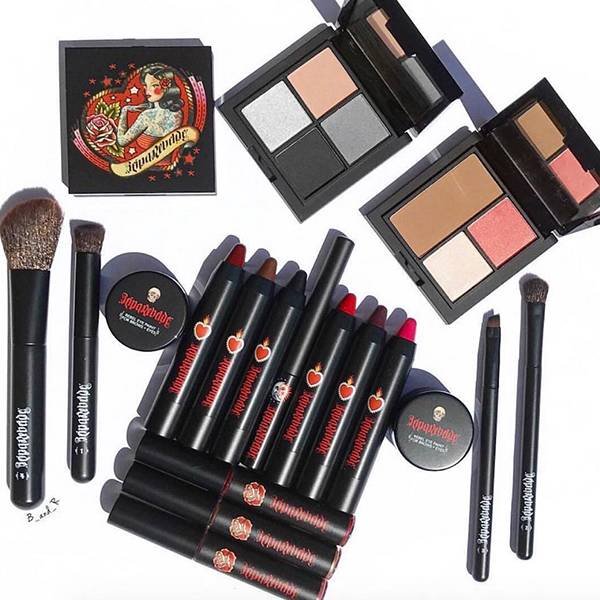 Angelique Velez is the mastermind behind these witty cosmetic bags that are beautiful, hilarious and relatable AF. Velez started back in 2013 because she wanted to spread the message that makeup is more than its products — it's a form of art. She has since created several collections of cosmetic bags, apparel and accessories that all have quirky sayings, like "I may not be perfect but my makeup is." Trust us when we say, these cosmetic bags are the only motivational speech you need to remind you how of how powerful and badass you truly are.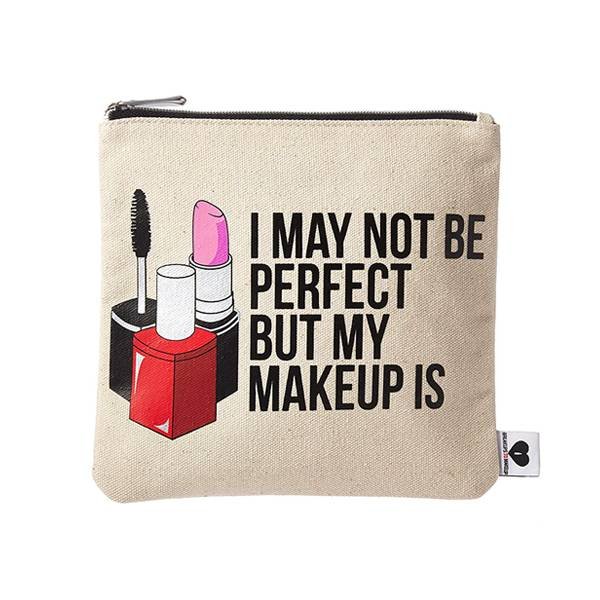 Read More:
We're Obsessing Over the Mod Manicures at Kith NYFW SS20 — Here's How to Recreate Them
5 Cute Headbands That Will Save You From Ever Having a Bad Hair Day Again
This Checkerboard Eye Makeup Has Us Trippin' — Here's How to Get the Look
Read more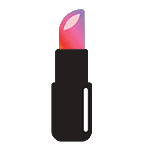 Back to top