How to Avoid Breaking Out From Your Makeup
June 06, 2022
Trying to manage my skin is like riding a rollercoaster. Sometimes my skin is really dry, and other times it's shinier than patent leather. I've also struggled with
moderate acne
. Recently, I began to notice that whenever I change up my makeup routine, my skin reacts in a defensive, inflammatory manner. Although I love makeup dearly, I'll be the first to admit that my products might be responsible, and
Dr. Joshua Zeichner
, a New York City-based board-certified dermatologist, happens to agree.
Is Your Makeup Causing You to Break Out?
"Heavy liquid makeup can be one culprit for acne breakouts," says Dr. Zeichner. "If you notice a pimple the day after wearing a product, it may be to blame." At least in part, that is.
Genetics and the environment can also contribute to breakouts. "For some people, it takes very little to block the pores and develop acne," says Dr. Zeichner. "And for others, the face almost never breaks out."
What is universal is the fact that skin changes as we age. "For this reason, you may notice that you are breaking out when you never did before, or that products that caused no problems when you were younger are now leading to acne breakouts," says Dr. Zeichner.
How to Avoid Breaking Out From Your Makeup
If you suspect your makeup is breaking you out, there are a few ways you can prevent and manage it if you're not ready to go completely bare-faced. "To avoid breaking out from your makeup, make sure to prep the skin using a salicylic acid-based cleanser to remove excess oil, dirt and dead cells from the surface," Dr. Zeichner suggests. One of our favorites is the CeraVe Renewing SA Cleanser.
Always make sure you're starting your makeup routine with a completely clean face, and taking it all off at the end of the day. "Going to sleep with a full face of makeup on can both transfer it to the pillow and can rub against your face increasing your risk of a breakout," says Dr. Zeichner. To target spots overnight, we recommend applying the La Roche-Posay Effaclar Duo Acne Spot Treatment.
Next, make sure all of your makeup brushes and sponges are clean. "In some cases, bacteria may grow on the brushes if they are dirty," says Dr. Zeichner.
It's also important to use makeup that is labeled as non-comedogenic. This means the formula is less likely to clog your pores, which is a major contributor to breakouts.
Dermablend has an entire makeup collection designed for acne-prone skin, including their Continuous Correction CC Cream SPF 50+, which has a full-coverage formula we love, and the Cover Care Full Coverage Concealer. The Loose Setting Powder will lock in your makeup and provide a smooth, matte finish.
Photo: Courtesy of Popsugar Studios
Read more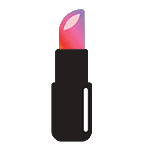 Back to top