7 Best-Selling Makeup Products That Just Got Upgrades
March 02, 2022
Beauty is constantly evolving — new ingredients are discovered, and new ways to formulate or package a product come along. That's why even classic, tried-and-true makeup products need an upgrade sometimes — to bring them up to speed with current beauty innovations.
Whether it's a wider shade range, a cleaner formula or the addition of good-for-your-skin ingredients, these changes are almost always for the best. Below are the latest makeup reformulations we're most excited about.
1 / 7
America's #1 concealer just got a refresh. From modern packaging to a moisturizing, vegan formula that has up to 12 hours of wear, this upgrade brings the click-and-go concealer into the future.
2 / 7
Lancôme has renovated its iconic lipstick. It now has 30% moisturizing rose balm and hyaluronic acid to provide lips with eight hours of hydration. Each lipstick still has an ultra-creamy texture and sets to a smudge-resistant lip color with 18 hours of comfort.
3 / 7
The new nourishing formula provides even more voluptuous volume and length, for your most feathery soft lashes ever. The brush has 200+ bristles to catch every lash for a full fringe effect that also conditions.
4 / 7
With a new look and vegan formula, Vice Lipstick gives you the high-impact and long-lasting color you've always loved. The 35 hydrating shades get a boost from aloe vera and avocado oil.
5 / 7
The new formula of this OG concealer comes in 16 diverse shades (that's four more shades!) and boasts 30 hours of wear (instead of 24 hours). Not only did the inside of the bottle get a makeover, but the outside did, too.
6 / 7
Now with an extended shade range suitable for all skin tones, Huda's game-changing liquid matte lipstick has also been upgraded to be vegan. The weightless formula keeps lips supple with eight hours of vibrant color payoff. Bonus: The outer pack is FSC certified and recyclable.
7 / 7
Kosas just made their best-selling 10-Second Eyeshadow even better by relaunching with a range of neutrals requested by customers. The lineup of six dimensional neutral colors has the freedom, looseness, and easy one-and-done application of the original, just now in ultra-versatile shades.
Read more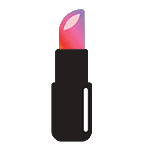 Back to top